The Winton Motorsport Association was once just a dream but today, it is a reality; hosting fantastic events on their very own eighth mile drag strip located five kilometres east of Winton in Queensland.
Winton Motorsport Associations' Rhiannon Collins explains that the Association is the result of much hard work.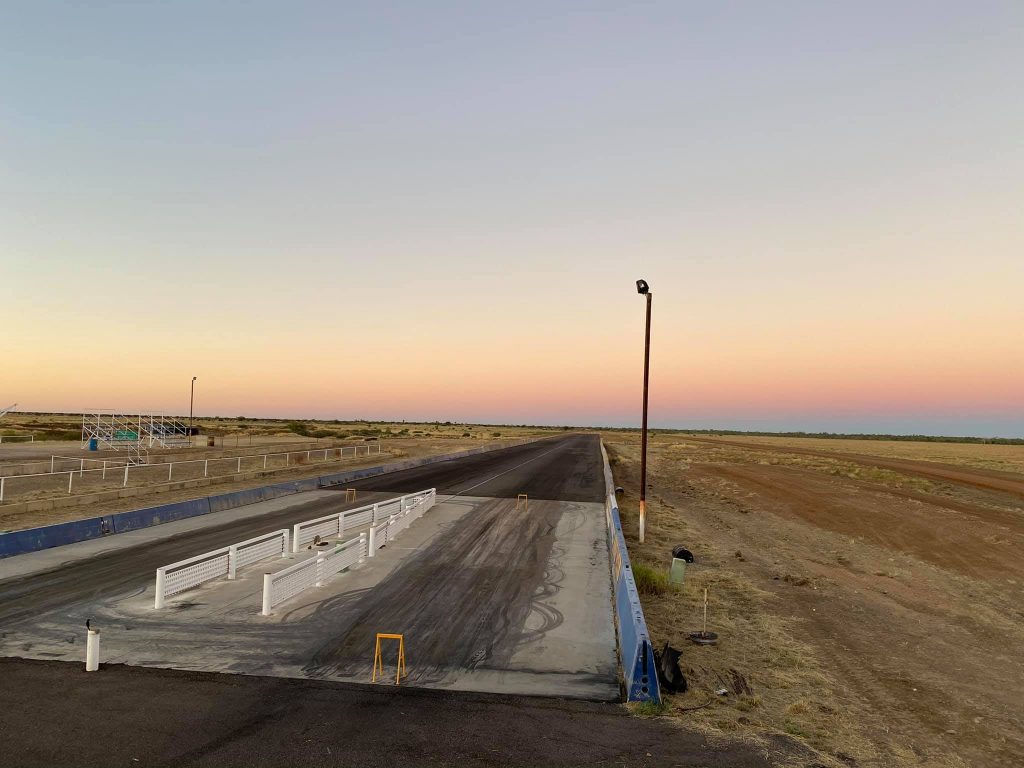 "The Winton Motorsport Association was a dream of some serious revheads. From racing on the Winton Airstrip to creating their own track, over many, many years of hard work and determination the Winton Drag Club was born," Rhiannon said.
"Once a permanent track became a possibility, the Winton Shire Council was able to make it a reality by leasing a block of land to the Winton Motorsport Association.
"From there a few keen local business owners and car mad blokes got together and started building the dream track.
"From donations to grants and volunteer hours, the track began to take shape.
"Concrete barriers were carted from Brisbane in tipper bins back to Winton and laid alongside the track. The eighth mile track surface was then sealed with foundations for a quarter mile track created. Calling towers were installed, an amenities block was built, and a bar/canteen area was established.
"During these trying times, a few members of the association stood out as major contributors – providing everything from machinery to man power to get jobs done – and these families will go down in history as the backbone of the club including the late Buddo Grant and family, the late Butch Lenton and family, the Ludwick Family, the Morton Family and the McQueen Family.
"And we are far from done – we have been successful grant applicants through the Winton Shire Council and are planning to build a permanent extension onto the pre-existing bar/canteen area to provide shade to spectators. The kitchen area is also undergoing a revamp with insulation, with air-conditioning and new fit outs due to take place in the near future."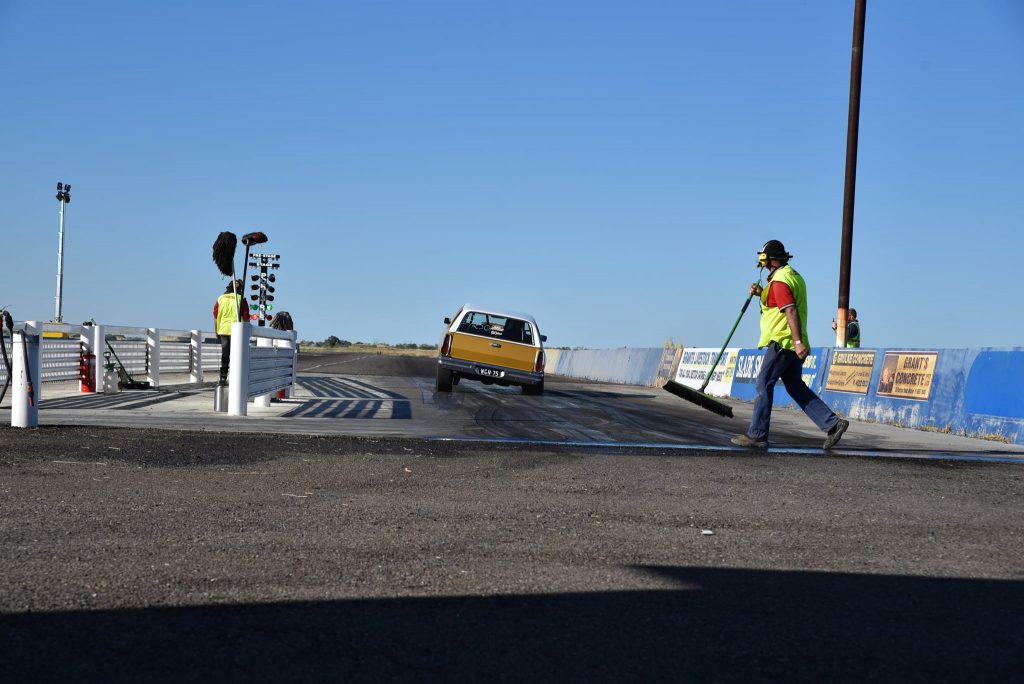 The Winton Motorsport Association plays a popular role within its local community, providing a service as well as entertainment.
"We hold a great deal of pride in catering to the needs of both our races and spectators," Rhiannon said.
"We also recognise that without our local community attending our event, we wouldn't be as successful as we are.
"We keep the drinks cold, the food hot and the courtesy bus running from the start of the day until the end; and gate entry is free which entices locals to come out and have a look.
"During the times that we aren't racing, club members are busy selling tickets in raffles and $100 boards at the local watering hole, striking up plenty of great conversations and forming bonds with our great community at the same time."
The club is currently busy preparing for 2022 with the support of existing and new members and backers.
"We don't have any racing on the schedule for 2021 currently as we focus on infrastructure, but we are already planning on getting back to having fun for a bigger and better 2022!" Rhiannon said.
"There is a range of ways in which people can support us if they wish.
"Becoming a member with our club can not only give you a sense of belonging to a club, but it also helps us to pay the ever-growing expenses.
"As we are a small NFP organisation, we are always seeking sponsors, race day prize packs and any other form of collaborations possible.
"We would love to capture the interest of you, the readers, to come out and check out our facilities one day. After all, telling your friends about the time you had, sharing our facebook posts and supporting us are all free ways that will help our club to grow."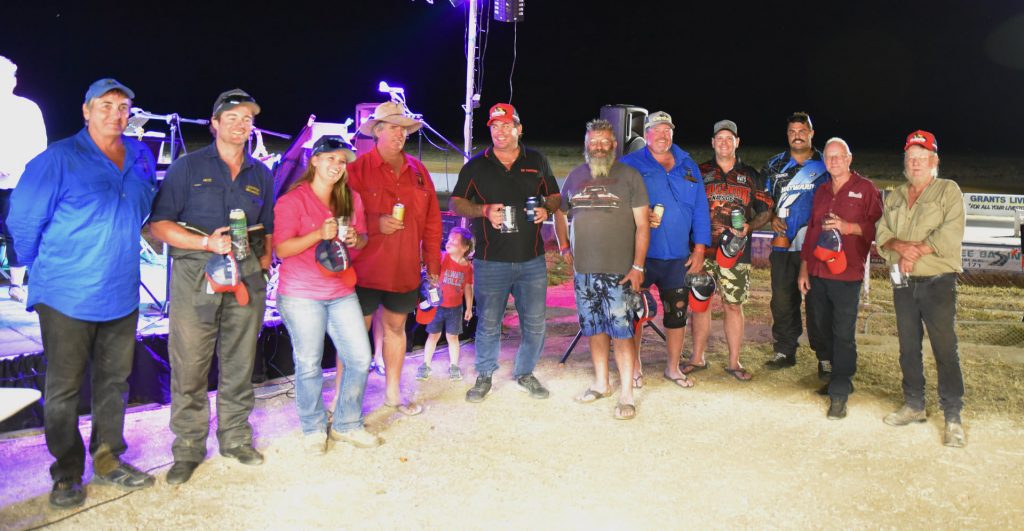 Like so many amazing teams in Australian drag racing, the team behind the Winton Motorsport Association is purely volunteer based.
"A successful team starts at the top, with good leadership comes success in the club. From our executive members to our club members down to our volunteers, anyone involved in our club is a blessing in disguise. After all, many hands make light work," Rhiannon said.
"To put it simply, volunteers are not paid because they are worthless, but because they are priceless. Without our volunteers nothing would happen.
"Our wonderful volunteers help with absolutely everything! Working bee day? The super volunteers will be there! Need a hand to clean the toilets? They will be there! They help whenever and wherever they can.
"Our thanks goes to each and every volunteer that helps us do what we do for our community. We might be a small club, but we sure are mighty! They say we do it differently in the bush and we do, but we promise you will have the time of your life if you attend our events."
To learn more about the Winton Motorsport Association, please click here to visit its Facebook page. To contact the club, email wintonmotorsport@gmail.com