Treasure Family Racing took home the coveted Vinyl Wraps and Graphics Best Presented Award for their two-car Modified line-up from the Perth Motorplex's Westernationals.
The event, which marked round eight of the 2019/2020 Summit Racing Equipment Sportsman Series, was held earlier this year prior to COVID-19 enforced shutdowns.
Darryl Treasure's Cleveland Express Ford T-Bucket and the LS Express Ford T-Bucket of his great-nephew Cory Treasure were recognised amongst a very impressive field of competitors at the prestigious event.
"Receiving the Vinyl Wraps and Graphics Best Presented Award was an absolute surprise and very much appreciated," Darryl said.
"We put a lot of time into making sure our presentation is high quality and while we 'only' run in Modified with these cars it was nice to have the recognition in the Modified ranks even though the event also had some amazing Group One competitors. We were over the moon and incredibly surprised to get it.
"I want to say thank you to Vinyl Wraps and Graphics for supporting this award. They do a great job on the presentation of so many cars around Australia. Our cars have paint on them as my son is a panel beater so he paints our cars but if I were to ever wrap them, I know I would be getting in touch with them for sure."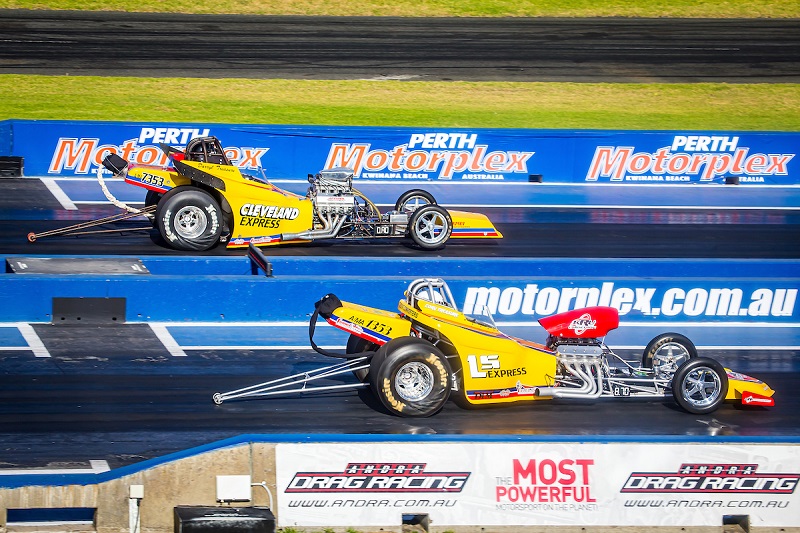 While happy to be recognised for their presentation, Darryl says it was not the only thing the team was happy with from the two-day Westernationals weekend.
"It was a great weekend overall. I went all the way to the Semis which I was really happy with, before I red-lit by just one thousandth of a second! I am a bit of a old guy at 60 and it is hard work trying to run against these young kids, they are so good with their reaction times, but we live by the sword and die by the sword," he chuckled.
"In hindsight we should have backed off the delay box slightly over the weekend but that doesn't change the fact that the competition was so good. While I was disappointed, it was no big deal and I was still happy overall with how things went. Cory unfortunately went out in the first round which was a bit of a downer, but we can't all be winners.
"It was a great event no matter the results. It is just a shame that it was the last race weekend we have had for a long time now. We did a display at the Perth Motorplex the weekend after the Westernationals and were all set to be racing the next weekend, but it never happened.
"We are certainly looking forward to going racing again, and hopefully when we do, we will see a lot of people heading out to the events."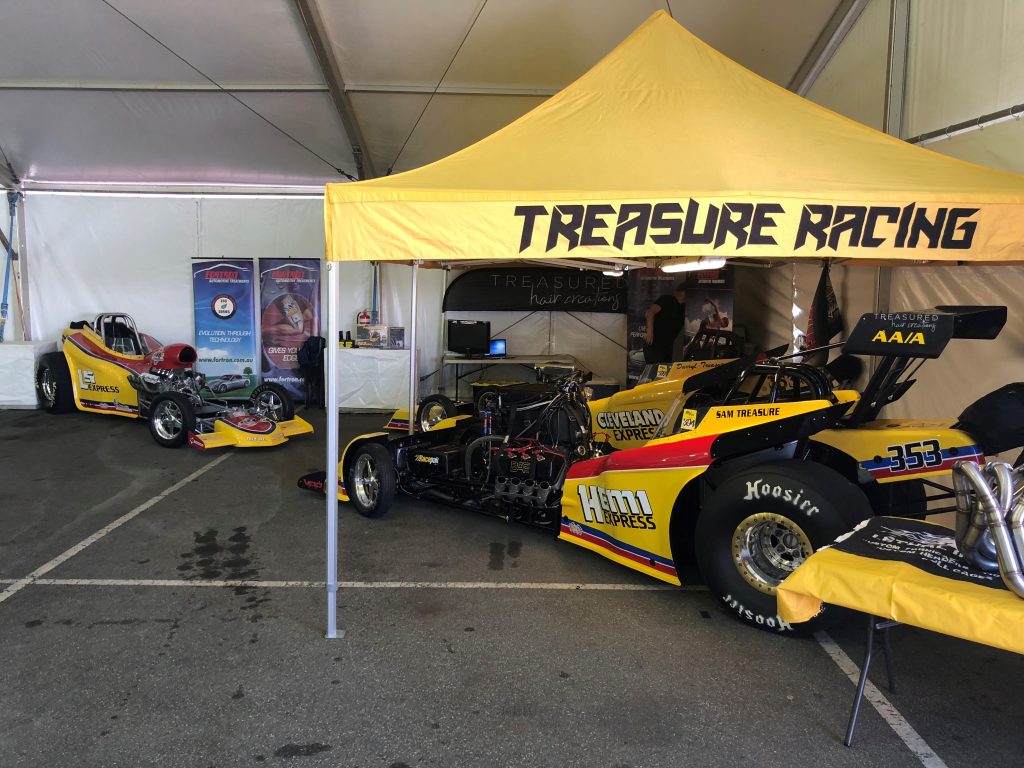 While Darryl laments the lost racing time, the team has been taking advantage of the enforced downtime to undertake improvements across their three cars.
"Treasure Family Racing is actually made up of three cars, but my son Sam's AA/Altered, the Hemi Express, wasn't in action at the Westernats," Darryl explained.
"Over this extended off-season both of the Modified Cars have been undergoing rebuilds. We have also been continuing work on Sam's AA/Altered that we have.
"The plan is to come out next season with both Modified Cars racing and to start running the AA/Altered again – we have a couple of engines for that now so we hope to have that on-track again soon.
"No matter which cars we have on-track at any given time, we race as a family – at every meeting all of my brothers are there, my nephews, my sons, my wife, my grandchildren, my mother-in-law, they are all there! It is very much a family affair and we really appreciate everything they do to support us."
The Treasure Family Racing team is supported by a range of sponsors.
"We would like to thank Vulcan Panel and Paint, Applied Automotives, Autotouch Service and Repair Centre, DTM, KRU Engineering, K West Haulage, FORTRON Automotive, ALLFAST Race Transmissions and Convertors, Connelly Images and Auto Masters Balcatta for their support of our team," Darryl said.
"We also have to thank the Perth Motorplex and ANDRA. In our opinion, without being too parochial, it is probably the best in Australia and I think one of the top five in the world – I have been to a lot of tracks around the world and not a lot match up to what we have here."
To view the current points tally for the 2019/2020 Summit Racing Equipment Sportsman Series, please click here.
The ANDRA Grand Final is currently postponed due to COVID-19 restrictions. For more information, visit www.andra.com.au
For information about Vinyl Wraps and Graphics, visit http://www.vinylwraps.com.au/