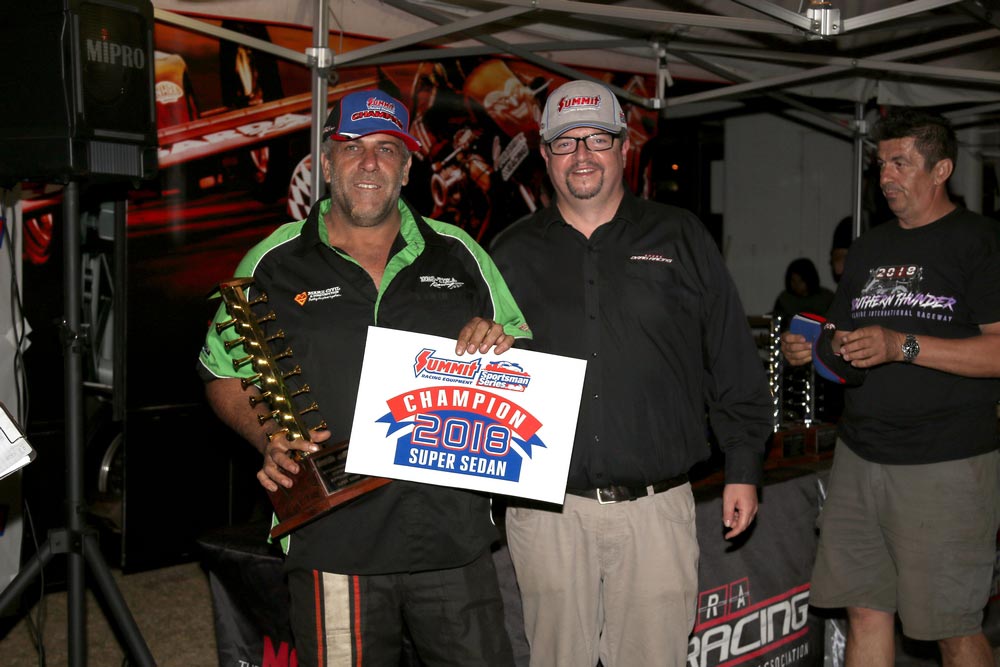 When it came time to be presented with his Summit Racing Equipment Sportsman Series Australian Title last month, larrikin Super Sedan racer Peter Tzokas celebrated by landing a big kiss on the face of ANDRA General Manager Brett Stevens.
The move was met with much amusement from the watching racers and crew, but not surprise, as anyone who knows Tzokas knows he loves to have a laugh.
"I am not quite sure to be honest, but I certainly can't stop looking at my gold ANDRA Christmas tree!" Tzokas said when asked if the championship win had sunk in yet.
"My sponsors were almost as excited as I was, which is a big feat!" he laughed. "I really can't thank them enough for their support, having sponsors who are invested in your program and support you all the way is so invaluable."
It was a big season for the South Australian, with Tzokas noting a number of highs and lows across the year.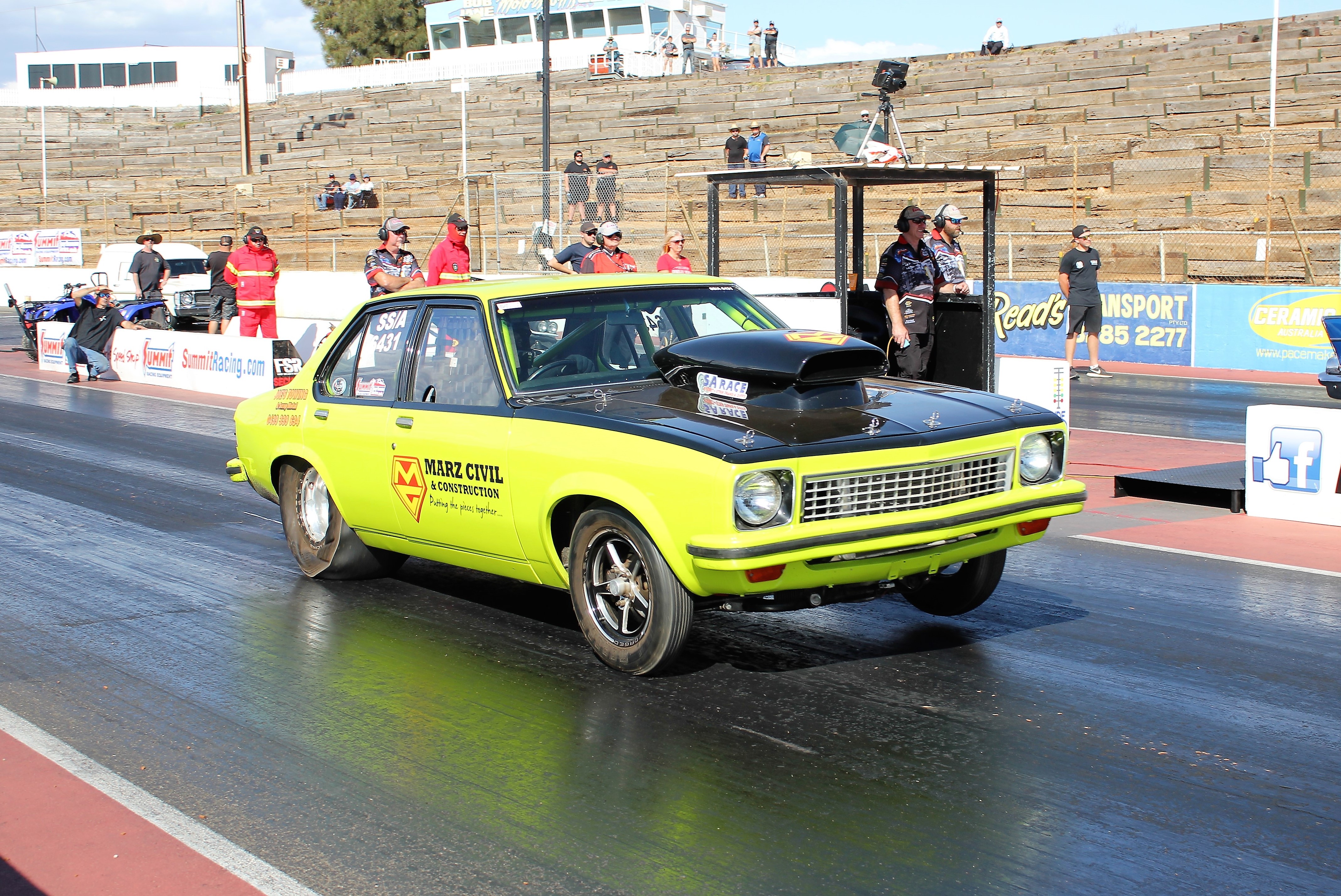 "The travel and being able to meet new people while racing the full season was really great, and I was also really pleased to have a very consistent season overall, earning points at every track I raced at," Tzokas explained.
"The worst moment would have to be breaking my transmission in the semi-final of the Spring Nationals when I was racing my good friend and travelling companion, Ned Karanovic, it is never good when that happens!
"Overall it was a great season – we just go out there to have fun, and that is what we did. Having said that, heading to the final round I was probably a little more nervous than usual! The Super Sedan field is the most contested field with a lot of good racers, any one of us on any given day is good enough to win.
"To be handed that trophy at the conclusion of the Grand Finals was just an awesome feeling, but as far as I am concerned it deserves to be handed to my crew as they are the ones that got me through – in particular, my wife Stef.
"We are already planning for next season and getting ready to do it all again – hopefully with a few more wins along the way and many more laughs.
"In the meantime, I want to say my biggest thanks to my crew – Stefani Tzokas, Joe Jurkovic, Mark Olsen and Murat Gemci, and of course to my sponsors Marz Civil, Joe's Towing, JMT Joinery, Adelaide Race Transmission and also to Mic Yfantidis – my mechanic who maintains my car all year."
For more on the results from the ANDRA Grand Finals and the 2017/2018 Summit Racing Equipment Sportsman Series Championship, please click here.
IMAGES ONE AND TWO: CREDIT MARK CUFFE/DRAGSSA.COM
IMAGE THREE: CREDIT CARA BERTOLI