The latest round of the Summit Racing Equipment Sportsman Series for the 2021/2022 season is off to a great start at Portland's South Coast Raceway.
Qualifying for all brackets was held across Saturday 11 December, with three runs completed for a range of brackets while Super Gas, Super Comp, Supercharged Outlaws and Top Sportsman will complete their third and final qualifiers tomorrow ahead of the commencement of racing.
At the close of Saturday's racing, which was cut short due to damage in the braking area, the following racers had claimed the Decoglaze Glass Splashbacks Top Qualifier Medallions for their respective brackets: Sarah Osborne (Summit Racing Equipment Junior Dragster), Tex Griffiths (Super Street), Nat McKay (Modified Bike), Rhyan Sturazaker (Super Sedan) and Kenny Stewart (Modified).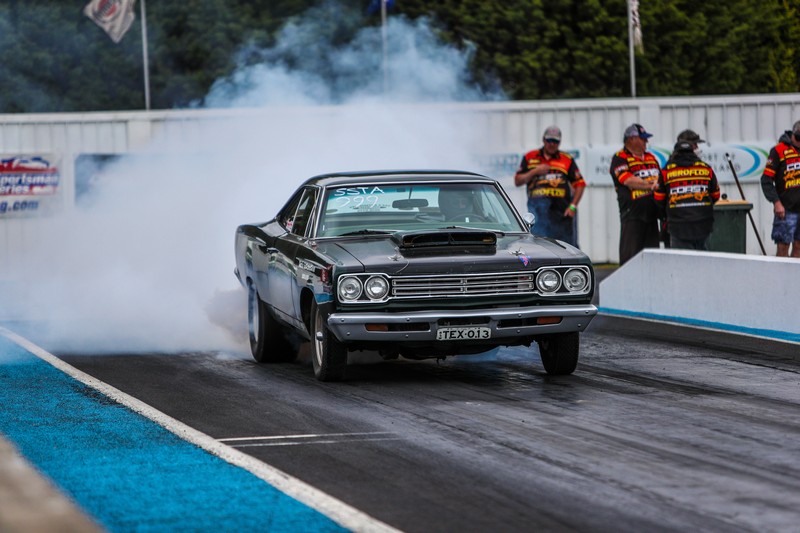 Griffiths was exceptionally excited with his top qualifying result.
"I am absolutely ecstatic – in all the years I have been racing, this is only the second time ever I have top qualified, so I am just ecstatic to come down here with all the trials and tribulations everyone has had to go through and top qualify," Griffiths said.
"I had to make a lot of changes after the test and tune yesterday and those changes have all come to fruition – I had to change an awful lot and it actually worked, so I was very excited about that and hopefully it works tomorrow as well!
"The plan for tomorrow is the old story – go green, go hard, and go better than the other guy! In the meantime, I would definitely like to thank my wife, son, and family, Tex's Automotive, the track, and all of my fellow racers in Super Street."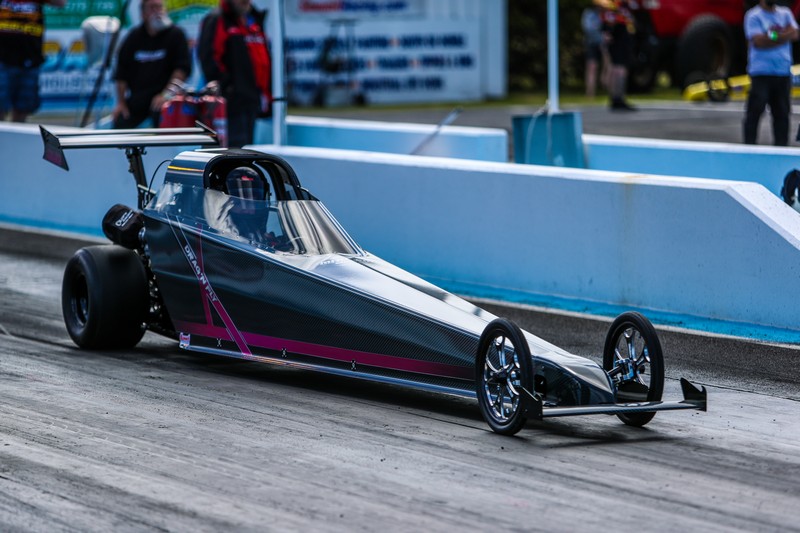 Sarah Osborne was on the money straight off the trailer to take out the top spot on the Summit Racing Equipment Junior Dragster qualifying sheets.
"It was a really good day; the car was running consistently, and we went out and got a 8.000 right away. After that we practiced on the tree for the other two runs and ended up the top qualifier," Osborne said.
"I am happy to be heading into tomorrow with a car that is running consistently, it should be a good day.
"I would like to thank my mum and dad for knowing the tune of the car and how to get it running consistently, and for all of their support."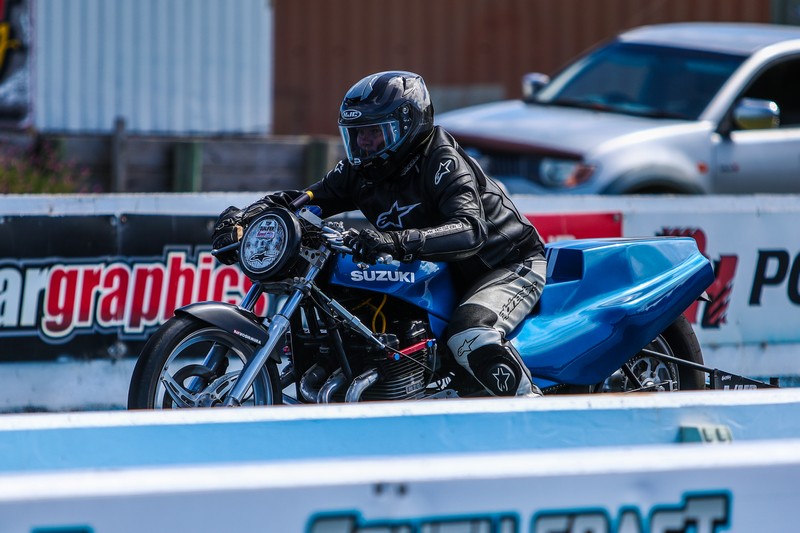 In Modified Bike, Nat McKay was happy to improve across the day's running.
"It was a pretty good day, and I am very happy with the Top Qualifying result," said McKay while thanking his friends and family for their support.
"It was a nice and smooth day – the track was getting better all day and the weather too, and the bike is going really well.
"Hopefully tomorrow the weather will be the same as it was this afternoon, and we can run pretty consistently and have a good day."
Racing for Competition Bike will be exhibition only this weekend due to the retirement of Edge Mallis following an incident that saw him injure his hand, dropping the field size below the minimum required numbers for competition.
A revised schedule for Sunday 12 December will be released by South Coast Raceway shortly. For more event information, go to www.southcoastraceway.com.au
For more from ANDRA, go to www.andra.com.au