With four of seven rounds for the 2020 CQDRA Championship being held at Benaraby Dragway now complete, brothers Jaidyn and Caleb Seng are leading the way in the Junior dragster standings.
The siblings are separated by just one point at the top of the ladder, with 16-year-old Jaidyn currently having the advantage over 14-year-old Caleb and last round winner Kilarney Back, who are each on 27 points ahead of this weekend's fifth round of the series.
"I feel very lucky to be leading the points as my car has been getting repaired, so I have been racing our spare car," explained Jaidyn.
"Caleb was leading by one point before the most recent round! I am hoping to meet him again in another meeting and I am feeling a lot more confident now that I have my car going again.
"I love racing him, he is always one of the toughest to race against and it also means when we are matched up that at least one of us is guaranteed to go forward.
"I love racing at Benaraby Dragway, but the season so far hasn't all been smooth – it started with me damaging the car at the first round and it has been a long process over the last five months to repair it.
"I couldn't just sit on the sidelines though, so I got in the spare car. Then at the next event Caleb's car did a head gasket at the Test n Tune so we put the engine from the spare car onto his and the B motor went onto the spare.
"It wasn't great racing a B set-up, but I made it work so I could continue to turn up to each round. I am really looking forward to being back racing in my own car! I don't really have any expectations though; I am just happy to be racing and doing my best."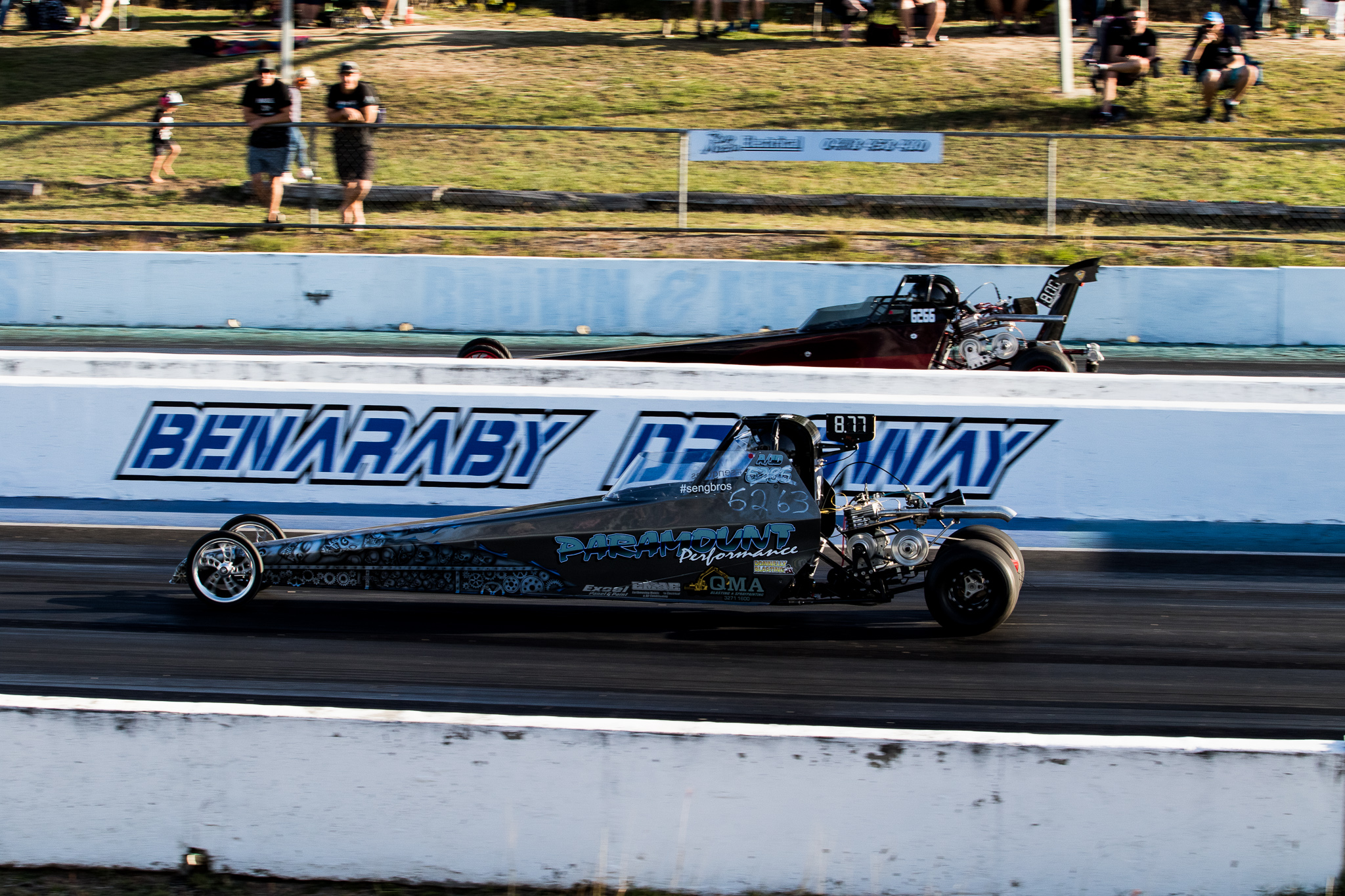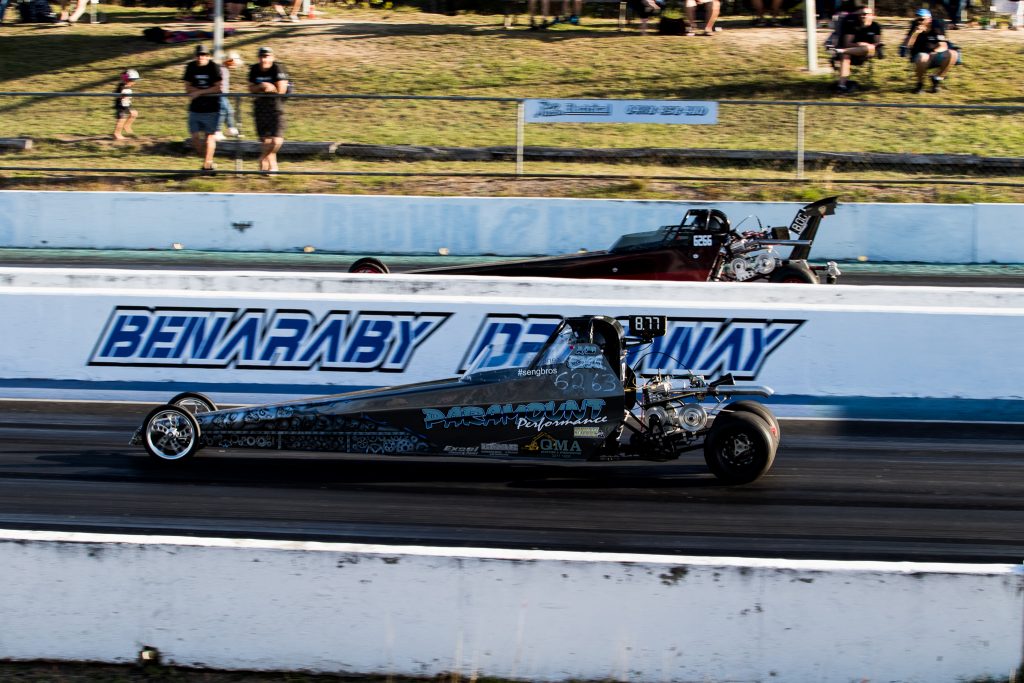 For Caleb, the sting of losing the lead to his brother is a big motivating factor ahead of the upcoming fifth round.
"I am feeling a bit disappointed at the moment as I had been leading the standings up until the last round. I would obviously rather be in front of Jaidyn, but if I have to be second to anyone I would rather it be him!" Caleb said.
"At every round I am there to have a great weekend with my friends and do the best I can. If I can win the championship it will be a bonus, although with my new car and engine made possible by some great new sponsors this year we have been doing really well, so I am hopeful.
"I love racing against Jaidyn as it means one of us is going to win the match-up and we usually always have epic races where we both cut great lights and run smack on our dial-ins.
"In one of our last races against each other we went .006 and .007 against each other. We know how good each other is so we know we really have to bring it."
The Seng brothers are supported on-track by a range of sponsors.
"This year's racing probably would not have been possible without the help of two new sponsors we picked up this year: QMA Blasting and Spray Painting and Stew Walsh from Earth Moving Mobile Auto Electrical. Having these guys supporting our team makes it possible for us to travel to do such championships as CQDRA," Jaidyn explained.
"We also would like to thank long-time sponsor Excel Panel and Paint for keeping our cars looking great. And of course, Paramount Performance for the continued support."
"Jaidyn and I also need to thank mum and dad for giving up a lot for us to have this experience, and we also want to send a special thanks to the tracks for running local championships for us to race," Caleb added.
Round five of the CQDRA Championship at Benaraby Dragway will be held on September 19. For more information, visit www.benarabydragway.com.au