No less than five national records were reset at the weekend's Sunset Strip Nationals, hosted by Mildura's Sunraysia Drag Racing Association across September 21 and 22.
By the close of the two-day event, records were attained by the following racers:
• Rob McKay: BB/MD ET record (4.836) and speed record (141.38mph) in his Nissan turbocharged dragster;
• Shane Baxter: BB/AA ET record (4.331) in his Altered dragster;
• Rob Cassar: AA/MB ET record (4.595) on his Kawasaki ZX14; and
• Craig Geddes: B/D ET record (4.401) in his Chevrolet powered dragster.
For Shane Baxter, his record achievement was accompanied by taking out the runner-up honours in the SuperComp bracket. Taking out the win was fellow record-setter, Craig Geddes.
"We did go up there with the purpose of braking that record as I knew we could run slightly under it. I normally run CC Altered but I figured if I broke the BB record first that would save my lower class record," Baxter explained, while thanking his crew and Bryan Oakley of Industrial Thermo Couple Supplies for their support.
"The record was great and the car was faultless all weekend. The final was a bit of a letdown for us though as we overpowered the track, but all credit has to go to Craig Geddes of course who ran beautifully.
"I had a great weekend. It was probably the best outing I have had in Mildura since I started racing and I am looking forward to heading to Portland now. The new index system is a bit tricky for me, but I think it will work out quite fine and hopefully it will draw some more cars in too.
"I am looking forward to the new calendar that has come out – we have a good number of meetings coming up and lots of chances to make some points up. Hopefully I will be able to run most of the rest o the season and end up with enough points to be at the pointy end in Adelaide."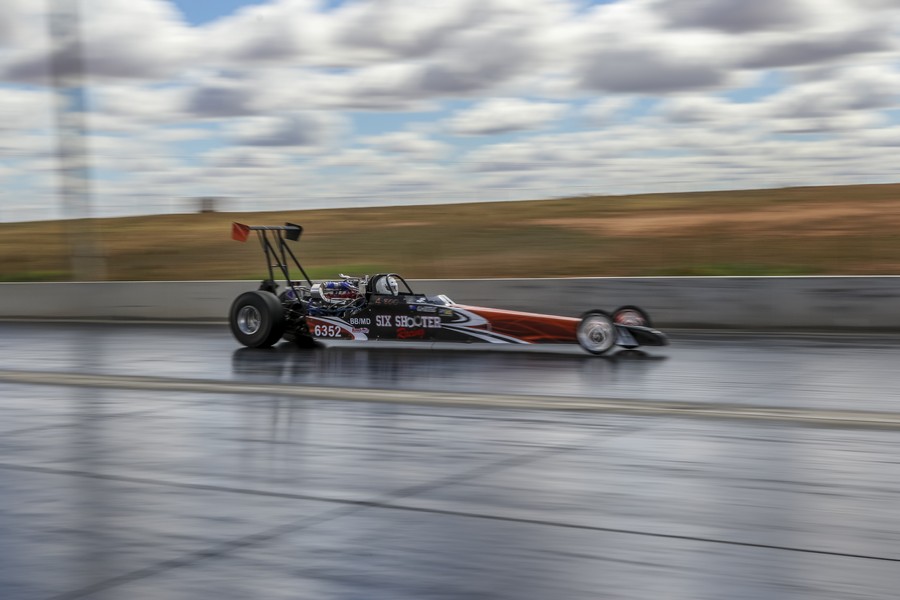 Rob McKay almost didn't even make it to the track where he set twin records at the weekend. However, Rob Cassar – who also set his own record at the weekend – ensured that wasn't the case.
"We had a very interesting start to the weekend – on our way to Mildura we did a wheel on our trailer, grounding away a wheel and nearly losing the rear axle out of the trailer! Rob Cassar came to our rescue with some new U-bolts and we were able to put the spare wheel on and finally get out to the track," McKay explained.
"The weather was a bit challenging when we got there with the dust and then the rain, but when the sun came out the Sunraysia Drag Racing Association did a great job of cleaning it all up and delivering one of the best tracks I have ever raced on.
"We did the mile per hour record last year but we knew we had a bit more in it, we had the power wound up somewhat and we did the record across three or four passes, one after the other.
"It was really nice and consistent, but then unfortunately I went to sleep on the tree in my first eliminations round – I was too busy thinking about records and maybe I should have been thinking about winning the race," he chuckled.
"I have to say a big thank you to my crew chief Rhys, my tuner Daniel Collins, my wife and family and anyone else who has helped me along the way with the car. Thanks must also go the Sunraysia Drag Racing Association and to Rob Cassar for helping us get to the track!
"The car has plenty more in it, so we will be seeing what we can do in Portland in December!"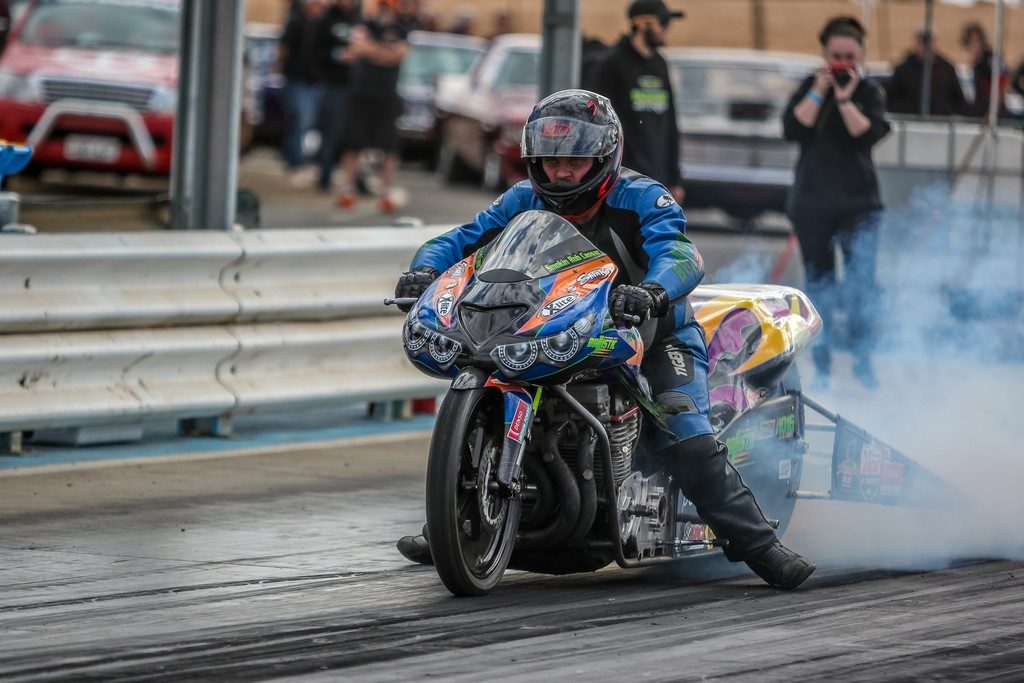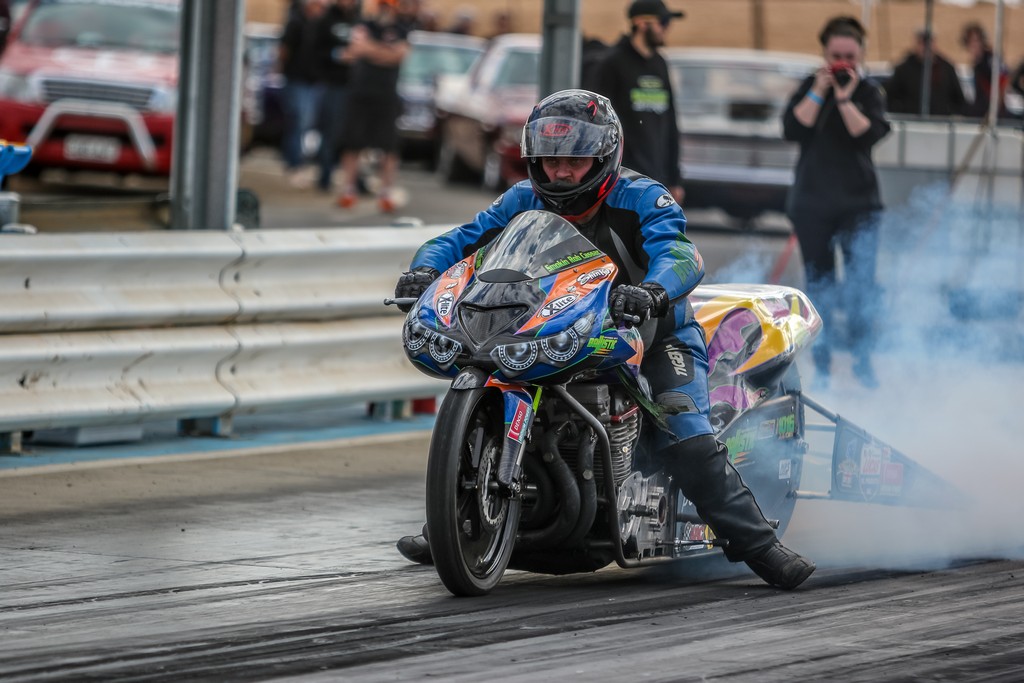 The weekend's Sunset Strip Nationals was round three of the 2019/2020 Summit Racing Equipment Sportsman Series. For full results from the event, please visit www.andra.com.au/series/results
Round four of the 2019/2020 Summit Racing Equipment Sportsman Series, the Goldenstates, will be held at the Perth Motorplex on November 9. For more information, visit www.andra.com.au or www.motorplex.com.au