Grant O'Rourke made history at Calder Park Raceway at the weekend, setting the first ever five-second Top Doorslammer pass down the Victorian drag strip as part of the Australian Nationals event.
Later that same day, the Brisbane racer was also one half of the first 'side by side' five second Doorslammer pass at the venue alongside John Zappia, who coincidentally was the only other racer in the category to go 'five seconds' during the event.
The first pass came as part of O'Rourke's race to victory in the first round of eliminations against Geoff Gradden while the side-by-side effort was undertaken in the semi-finals.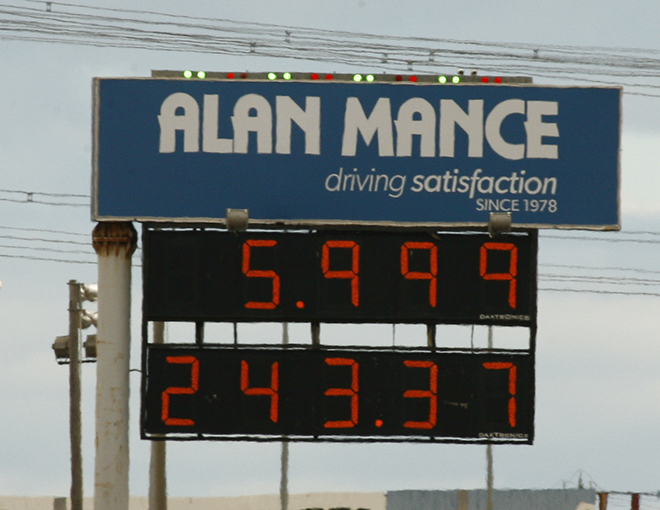 "To set the first ever five second pass for Top Doorslammer at Calder Park with a 5.999 second effort was pretty special for us as a team, and a great way to kick off the racing for us," said O'Rourke, who had qualified third.
"Soon after, Zappia went out there and also laid down a five second pass, seeing us matched together for the semi-final which brought about the first ever side-by-side 'five' for Calder from our category.
"While we didn't take the win in the end, to run back-to-back fives at Calder was something we were really aiming for, so we are very happy with that result."
As the first Australian Nationals held at Calder Park in 15 years and the first group one event at the venue since 2014, the event attracted a strong crowd over its two days.
"The crowd was definitely promising given the lack of events that have been held at Calder Park over recent years, so I am very hopeful that this will rebuild soon so that we can have the place packed full just like it was back in the nineties," said O'Rourke.
"Congratulations has to go to Calder Park promoter Peter Pisalidis and his team, they put on a great show and the venue is getting better every time we go there."
Images: Dave Hope