George Limperis has enjoyed plenty of family support since he started in the Summit Racing Equipment Junior Dragster bracket in 2017, and now he is preparing to repay that support by assisting his dad in a return to the racetrack.
With the year 12 student approaching the age limit for his class, he says the time was right to step aside and support his dad Emmanuel Limperis with a return to the sport he loves.
"Over my time racing, I've been lucky enough to receive support from everyone around me, but most importantly my family. Without their commitment, I wouldn't have been able to do this, and for that I'm forever grateful," The Altona, Victoria 17-year-old said.
"With the uncertainty in the current season, we decided to sell the car and move on to the next project. Now when the tracks re-open, I can't wait to get Dad back on the track and support him in the same way he's supported me for so many years.
"It has certainly been a rollercoaster of a season – starting off so well and unfortunately now being in a situation of uncertainty. In saying that, I have still enjoyed every bit of travelling around the country and doing what we love at the same time.
"The trip to Alice Springs would have to be the highlight of the 2019/2020 season, not only being my first time there, but topping it off by going a few rounds and having lots of fun. To make the most of it, on the way back, my family and I stayed a few nights in Uluru, making it not only a great event, but an awesome experience at the same time.
"We are currently sitting sixth in the points and we are very happy with what we have achieved this season. We can't wait to see what the future holds."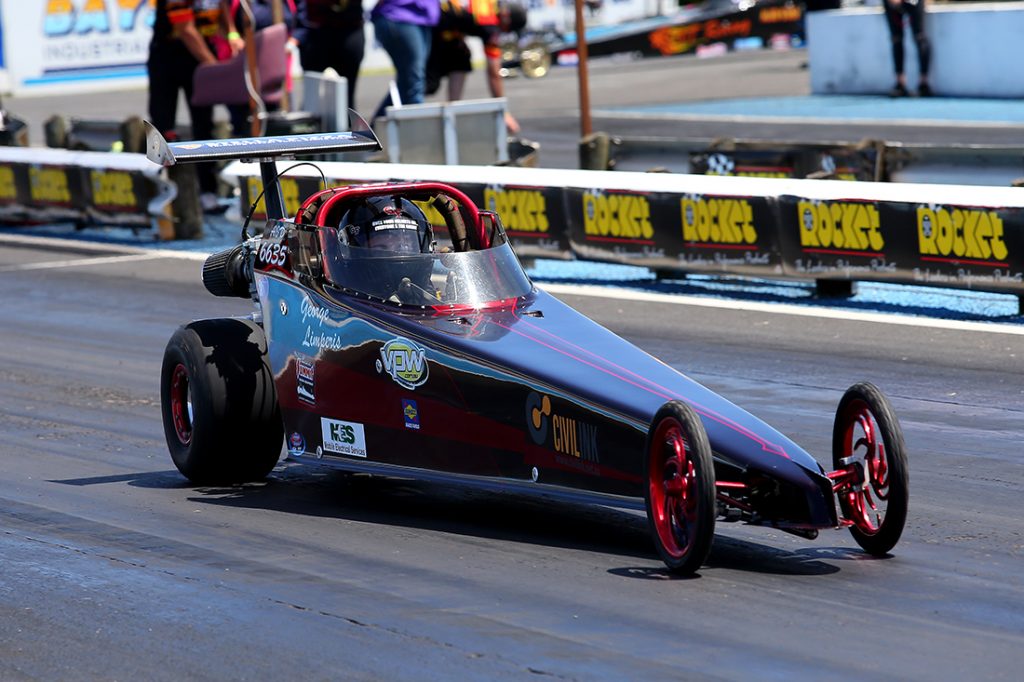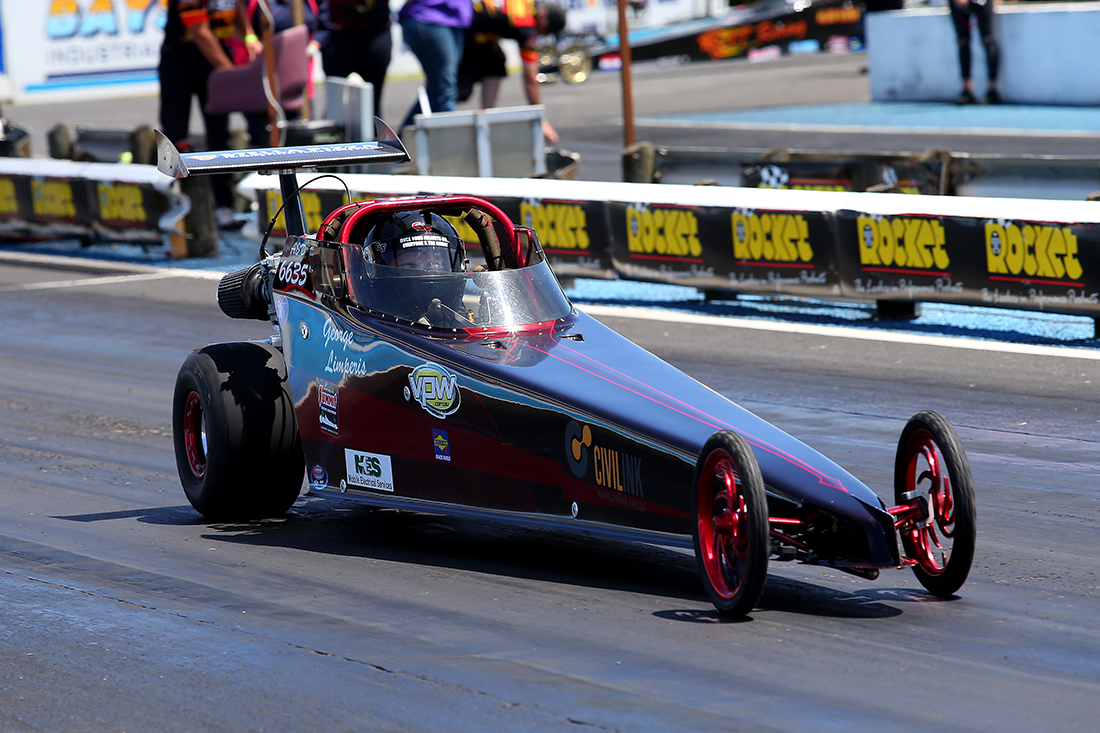 While he may not be planning any more Junior Dragster racing, Limperis has plenty of good things to say about the category he has enjoyed for three years.
"Without a doubt, what I love about the Summit Racing Equipment Junior Dragster class is travelling around the country with my family and friends. Winning races feels good, but it means nothing if you aren't having fun at the same time," he said.
"Another thing that I am thankful for regarding juniors is all that I've learned over the three years of racing, which will only help me when it comes to stepping up to something bigger in the near future.
"My career highlight so far would have to be when I was the runner up at the 2018 Junior Nationals. It was its maiden event and I was competing against 46 of the country's toughest competitors – I couldn't have been happier with the outcome.
"When my school friends first heard that I started racing, they were intrigued and wanted to know more. Unfortunately, bracket racing isn't as simple to explain to them as what heads up racing is, but after a bit of time and effort, I think they've got it. As we've gotten older, their passion for cars has also grown, so they can now relate to it better as well."
As well as the support of his family, Limperis has enjoyed the backing of a number of other valued supporters over the years.
"I would like to take the time to thank my sponsors Civilink, Brickbiz, Stella Pizza and VPW for their ongoing support over the last three seasons and I would also like to thank Slubber, Vee, Ross, Enzo and Michael for their overall help," Limperis said
For more information about the Summit Racing Equipment Junior Dragster category, visit https://www.andra.com.au/junior-dragster-information/
For more from ANDRA, visit www.andra.com.au