After a good crowd on day one of the 2017 Nitro Up North, Day 2 literally exploded with people everywhere.
Darwinites love their motorsport as busload after busload of spectators rolled into Hidden Valley Raceway to watch everything from Top Fuel to Junior Dragster. It's always a pleasure to see newbies get a face full of nitro or stick fingers in ears and wonder why they had never experienced drag racing sooner.
Nitro Up North is growing into a unique event that has so much potential, it can only get better in coming years as more and more people have a taste and like what they see.
It was eliminations day for seven Summit Racing Equipment Sportsman Series categories.
Junior Dragster fronted with 12 drivers in the first round. No.1 qualifier Samuel Jackson opened up with a win over Michelle Abel but was then defeated by Conner Begley in round two.
In the semi finals, Begley had a bye while Brodie Zappia survived a double break out race against NSW racer Bradley Bishop.
The all West Australian final saw Zappia cut the better reaction, but his 9.02 on an 8.80 dial-in was no match to a winning 8.18 on an 8.13 D-I from Begley.
With nine entries in Super Street top qualifier, Theo Karamanidis took a solo in the opening round before defeating Howard Munt in Rd 2.
Tim Bryan went on to put away Karamanidis in the semi finals and joined Shaun Boyer picked up a solo pass into the final.
The final was a repeat of the 2016 event with the Falcon of Bryan defeating Boyer's Holden Gemini in an all Northern Territory final.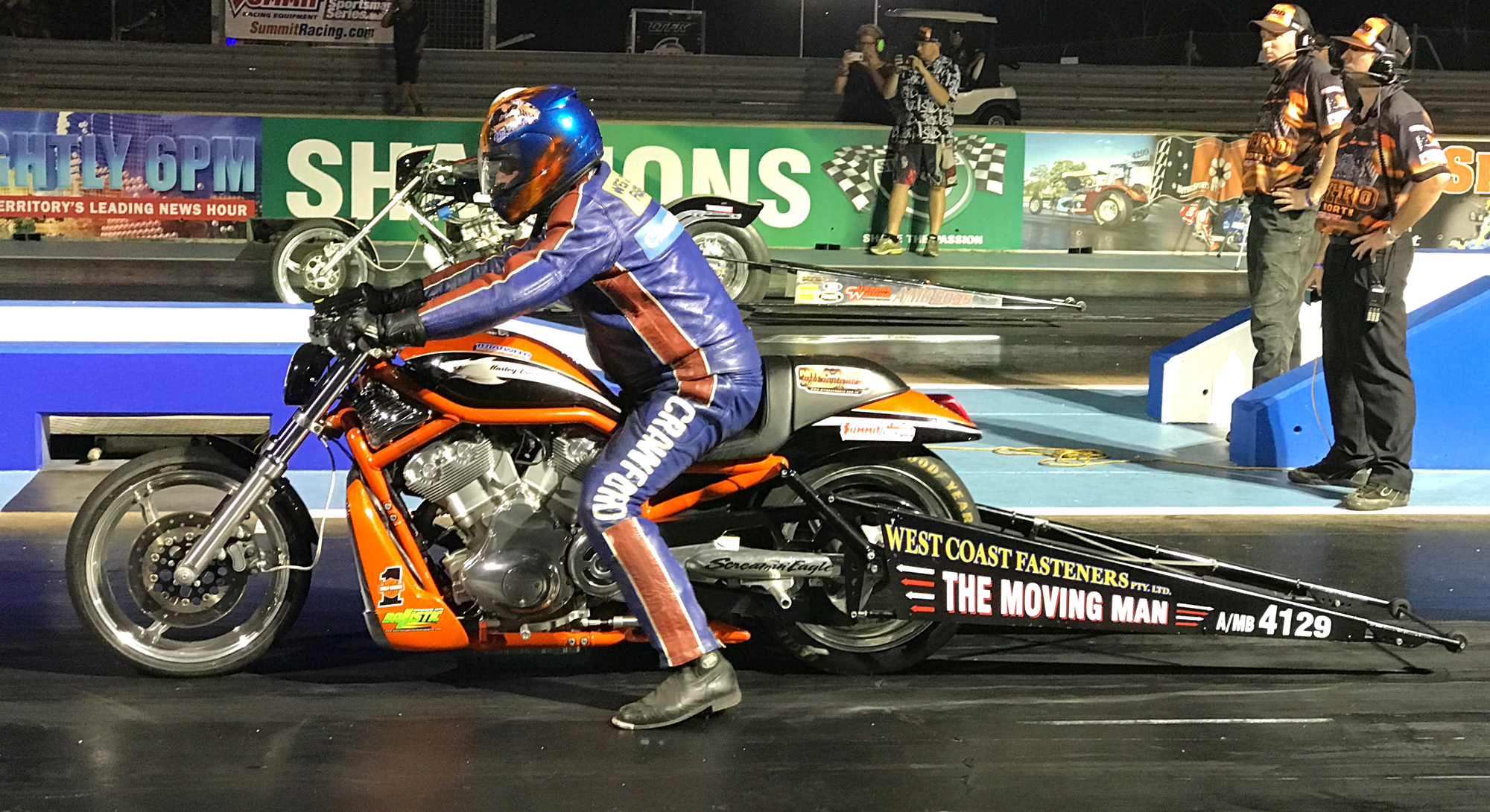 Modified Bike had the biggest sportsman entry count with 16 bikes facing the tree in Rd 1. Current 2 x ANDRA champion Byran Finn walked into round two after a red light from Brandt McGlade, but it was his turn to see red in the following round two.
Gordon Crawford (above) was enjoying much better success this year than his early first round red light exit in 2016. The "Moving Man" had a single in the first round and then walk into Rd 3 after Gavin Dohnt went red at the tree. Crawford then put away top qualifier Clive Mainland and picked up another single in the semis.
Meeting Crawford in the finals was local rider Dale Smith who moved forward following three red lighting opponents and a solo!
In the finals, West Aussie Crawford was too strong defeating Smith in a 9.89 on a 9.66 to a losing .209 reacted 9.49 on a 9.40 ET. The "Moving Man" now heads down to Alice Springs for Rd 2 of the Summit Racing Equipment Sportsman Series.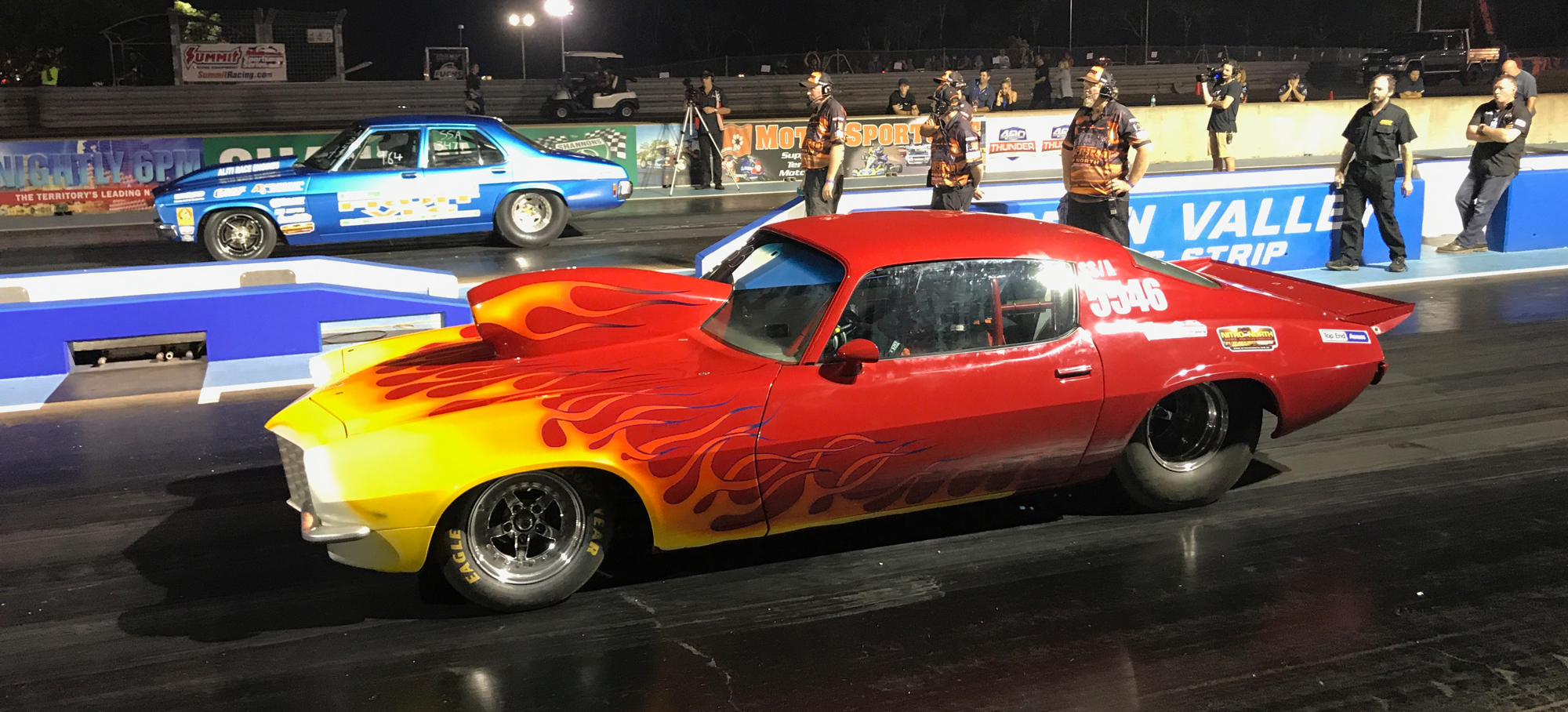 John Kapiris (far lane) is a 4 x ANDRA Super Sedan champion and he's looking for more gold this season. The South Aussie racer had a solo in the opening round before defeating fellow SA racer Leon Davis in Rd 2. Local Peter Kirkpatrick then went red against Kapiris in the semis.
NT racer Ashley Smith enjoyed two single runs and a red lighting Ned Karanovic before facing Kapiris in the finals. The HQ Holden of Kapiris cut the better light and went on to take the win over a breaking out Smith.
Modified Eliminator saw last year's winner Grant Radcliffe put away Ron Heyes in the first round but losing to his brother Dean in Rd 2 following a monster wheelstand.
Meeting Dean Radcliffe in the final was the '32 Ford Coupe of South Australian Sergio Bonetti, who had Mick Bowden and Matt Czerny both cut red lights. A .004 reaction from Radcliffe was enough to take the win after Bonetti's breakout.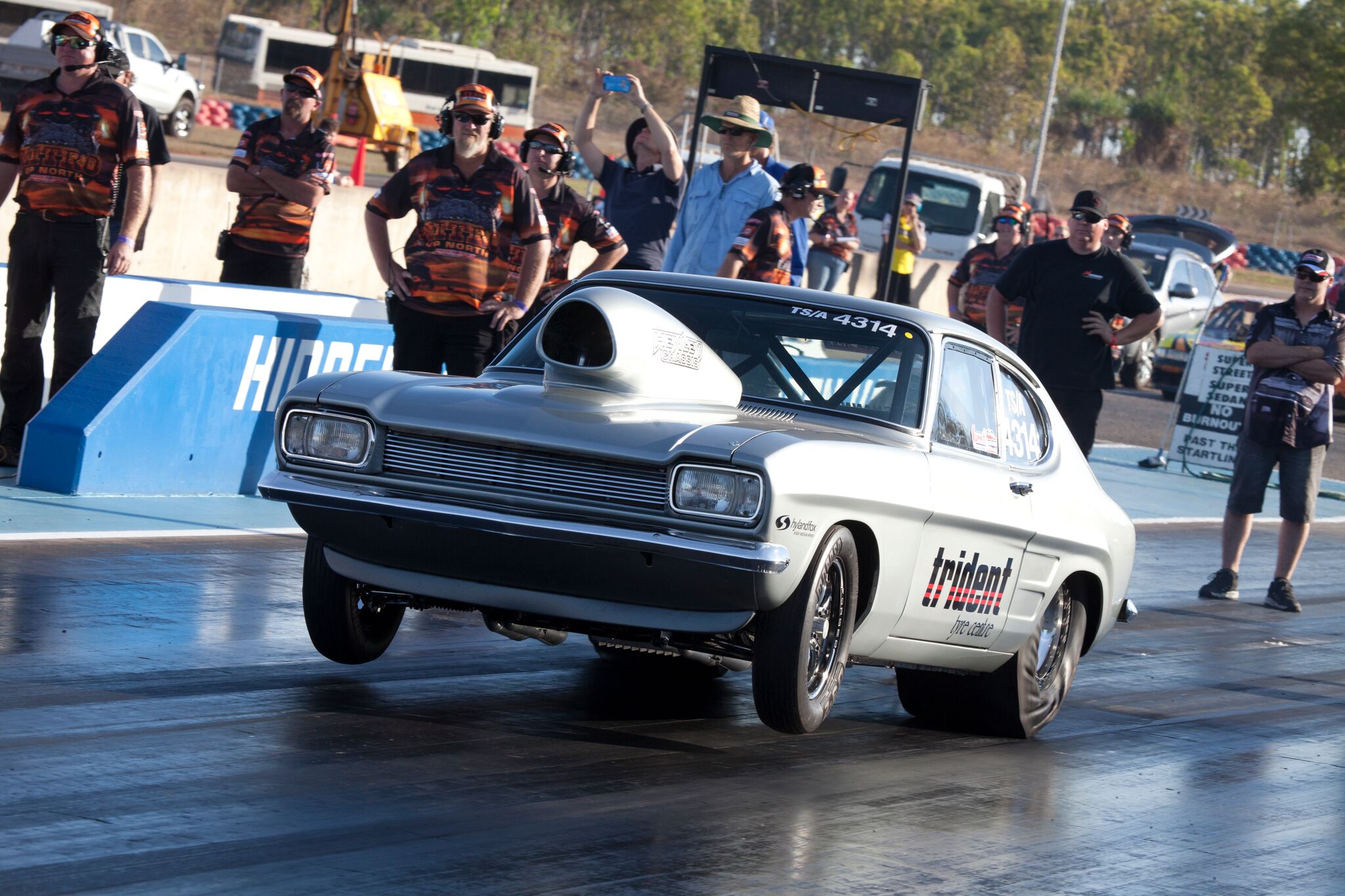 Top Sportsman saw Todd Knight miles out in performance. His top qualifying effort handed him a solo in round 1, however first time Nitro Up North racer Jason Arbery (ABOVE) cut the better reaction in round 2 and defeated Knight.
Arbery then faced Vlado Turic in the final and took his first win of the season with a .031 reaction and an 8.397 on an 8.39 D-I!
In Supercharged Outlaws top qualifier, Adam Murrihy was looking for a repeat of last years victory. He defeated Darren White in the first round, had a bye run in Rd 2 but then cut a .262 light against good mate Justin Russell to waste his 6.61 on a 6.60 D-I!
Meeting Russell in the final was Mark Hunt, who defeated Bronte Hennings, and Alan Mahnkoph. Hunt had a bye run in the semis but hurt his engine and was unable to front for the final. Russell came to the line on a solo for the win while Hunt picked up runner up points.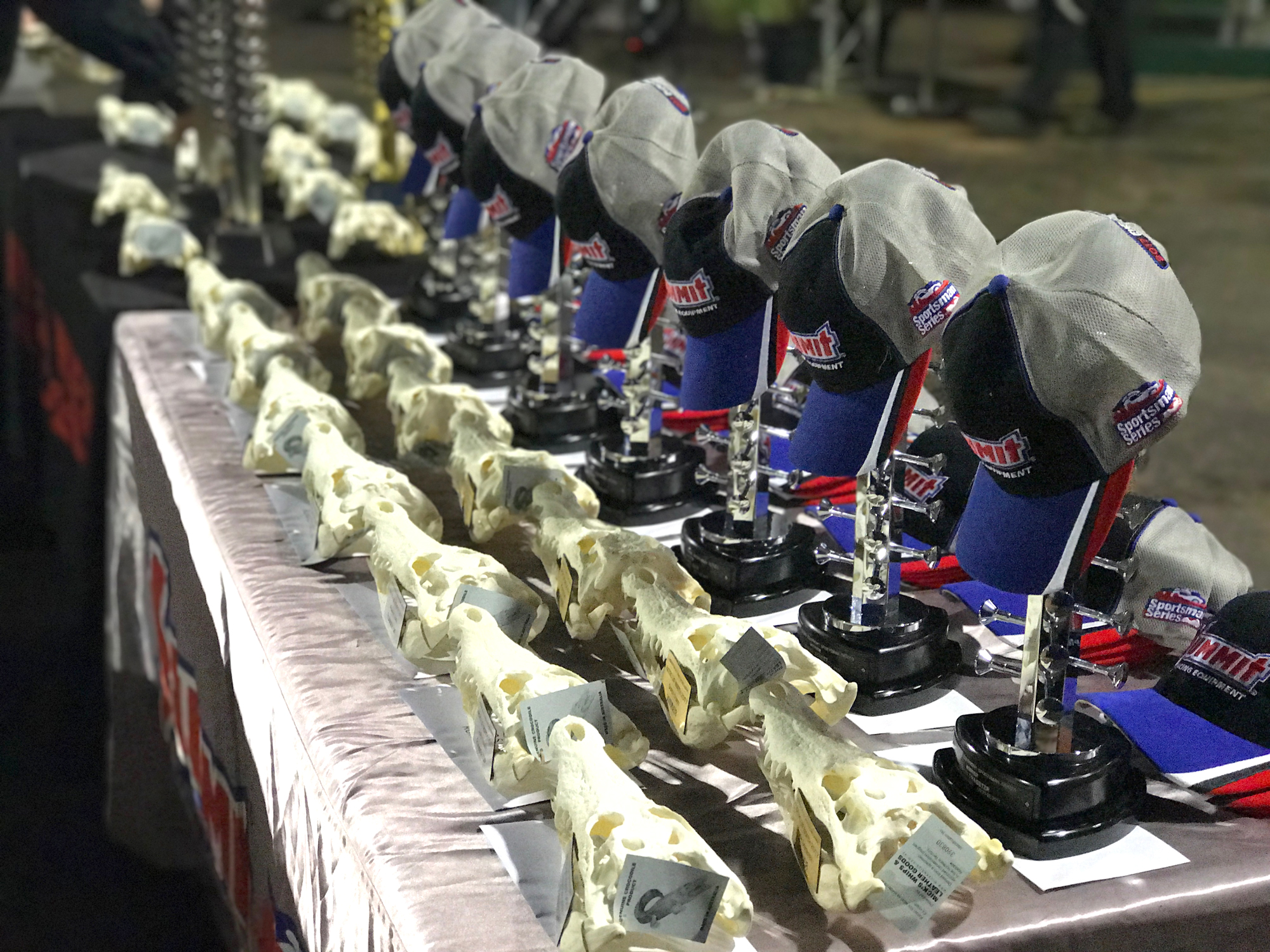 Round 2 of the 2017/18 Summit Racing Equipment Sportsman Series now moves to Alice Springs in a week's time on for the Shannons Desert Nationals.
CLICK HERE for 2017 Nitro Up North results
www.andra.com
END