Horsepower of two types came together today at the Australian Nationals Media Day and Lunch held at Arundel Farm Estate in Keilor, Victoria.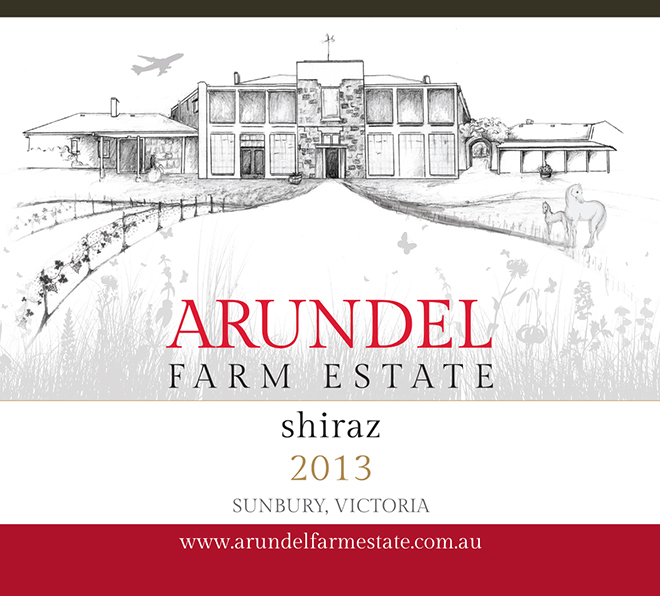 Known for it's vintage wine and thoroughbred horse agistment, Arundel Farm Estate played host to approximately 7000 horsepower as the manic machinery of Jason Maggs, Lee Bektash, Phil Parker, Corey Buttigieg and Jess Turner juxtaposed against the backdrop of the peaceful Arundel Farm House.
Racers and guests were treated to lunch and the fine Arundel vintage pausing for photos and interviews ahead of the Australian Nationals at Calder Park Raceway this weekend, January 23-24.
Scroll down to read comments from each racer. To view a gallery of photos, please visit the ANDRA Facebook Page.
For more information about Arundel Farm Estate please visit www.arundelfarmestate.com.au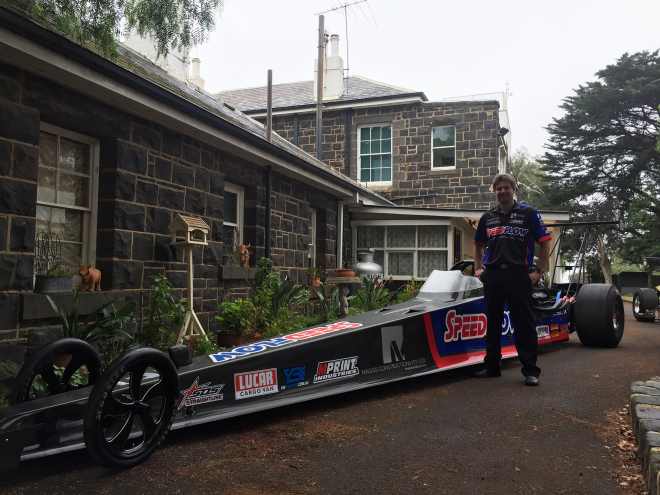 "After Christmas we got a break from work, it's been a tight timeframe to get ready (for the Nationals) but Dad and the rest of the crew got it together and pulled it off.
"It's great to be here at Arundel and we've actually got a sign on our garage called 'The Stable'. Back in the day we had the Mustang and that's where it started – of course we've got two and a half thousand horses in our garage. But you come here today and you see the old fashioned horsepower and you go out to Calder Park this weekend and you see the real horsepower… and lots of it."
– Jason Maggs, Top Alcohol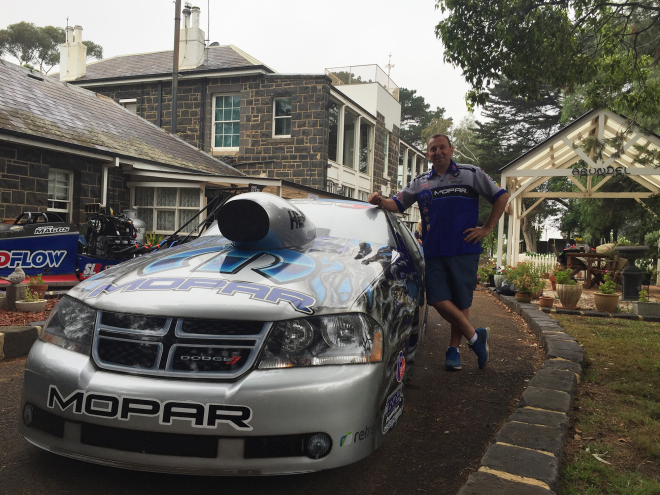 "The Australian Nationals back at Calder Park is great and we get to race in front of our friends, family and sponsors in a tough Pro Stock field.
"We're donating any prize money earned this weekend to the Australian Cancer Research Foundation. It's a worthy cause so make sure if you're coming out this weekend stop by the Team Mopar Australia pit where you can make a gold coin donation and support Cancer reaserch.
– Lee Bektash, Pro Stock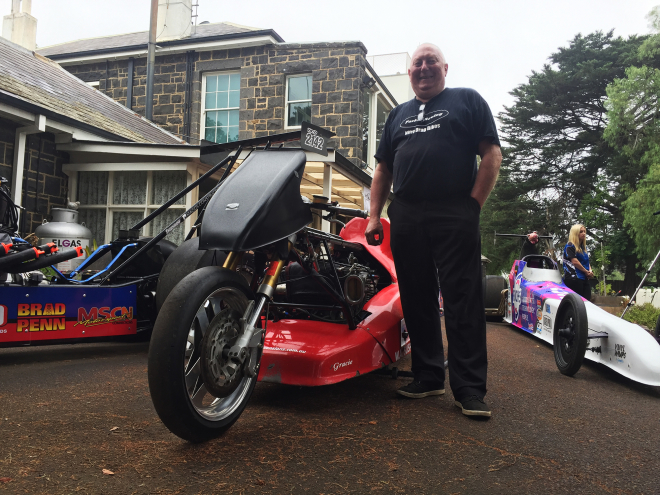 "It's great to have the Nationals back at Calder Park. It's been a long time and it's been even longer since we won the event back in 1992. It'll be nice to pick up another ANDRA Gold Christmas Tree this weekend – we hope to. We certainly think we've we got a chance and it's great to race back in front of the hometown.
"Most of my family are coming this weekend and have never seen me run a nitro bike – in fact never even heard the nitro bike start so it's going to be a great weekend to have the family there, race in front of a lot of friends and get to trace back at Calder Park. It'll just be a great thing."
– Phil Parker, Top Fuel Motorcycle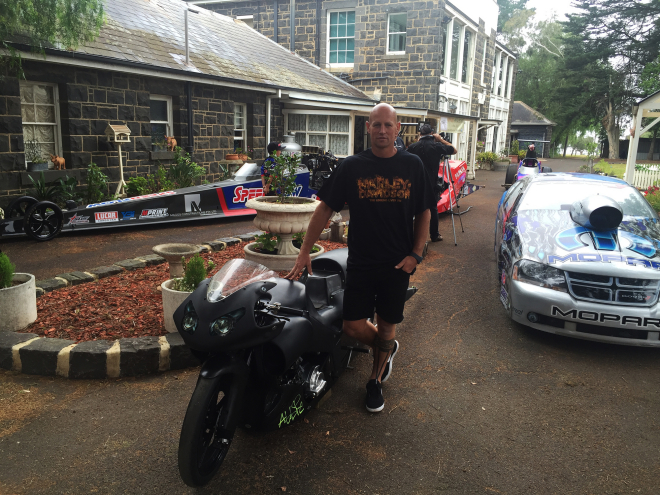 "I'm excited for this weekend and Arundel is a nice place. We're getting ready to start up for the first time in 15 years with the Nationals in Melbourne. The bike is all ready to go – we've tried a couple of new things so we're going to aim for a National Record and hopefully take it out.
"We were only two mile per hour off the (Australian Pro Stock Motorcycle) mile per hour record in Sydney last November and that's only the first time the bike started up at that track that day. We're just creeping up on it now and it's only going to get faster and faster.
– Corey Buttigieg, Pro Stock Motorcycle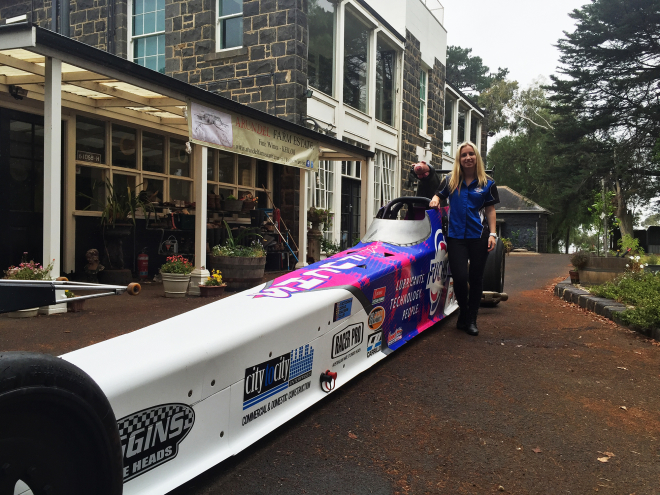 "It's so awesome to have the Australian Nationals back at Calder, it's our home track so we're excited – all our family, friends, spectators – it's going to be a good weekend.
"We tried Competition Eliminator at Mildura and to be as competitive as Craig Geddes and those guys we needed to change the transmission and put a different three-speed in the car. We thought we'd bring the Fuchs Dragster back to Modified and assess what we want to do from there.
– Jess Turner, Modified
To view the full gallery please visit the ANDRA Facebook Page.