Zara Board has taken a very emotional victory at the Perth Motorplex's Goldenstates event, which marks round four of the national 2019/2020 Summit Racing Equipment Sportsman Series.
Local racer Zara, the older sister of the late Anita Board, took the Summit Racing Equipment Junior Dragster victory from top qualifier and fellow West Australian racer Brodie Zappia on what would have been her sister's 10th birthday (Saturday November 9).
Zara and her parents have proudly continued on in the sport of Junior Dragster in Anita's memory and were understandably emotional yet ecstatic with the result, which came as the second anniversary of Anita's passing following an accident at the same event approaches.
This weekend's Goldenstates event was the first national-level event run for the Junior Dragster category at the Perth Motorplex since the Government lifted its suspension on the Junior category in October.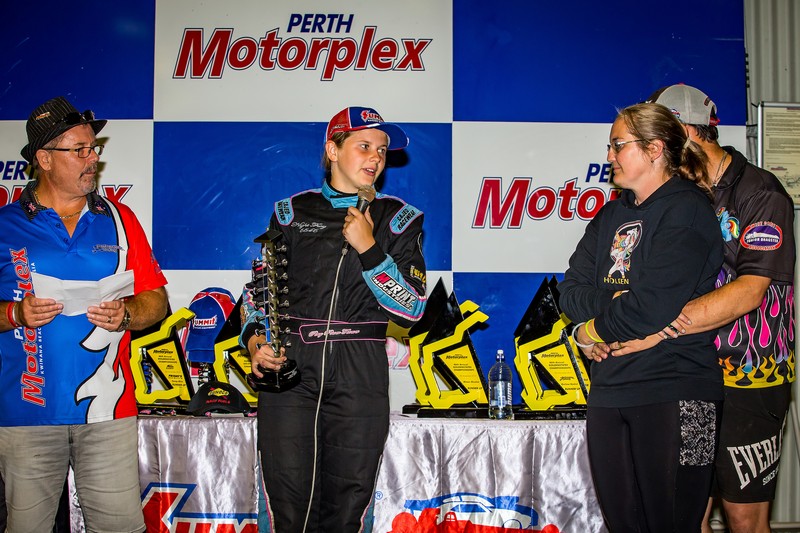 "I am just ecstatic – this is another one for my family, another one for Anita, another one for myself; it is amazing," enthused Zara, who took her first event victory on November 11 last year at the South Coast Nationals in Victoria.
"It was awesome to get back on-track at home at the Perth Motorplex – it is good to be able to stop my parents from having to spend so much money travelling to go racing," chuckled the 14 year old who is supported on-track by sponsors B,L & S,G Lake Brick Carriage (Scruffy), ACS Computers, MPRINT Industries, 89 Garage Doors, Ballistic Racing, Team Wood Automotive Performance Transmission, Maxine Oppes and Redi Finance.
"My amazing family managed to get me to the Test and Tune event on Wednesday and I worked hard to sort my lights out and stop doing red lights (jumping the start) – that was my main challenge and we managed to sort it out and cut some pretty good lights today.
"It all went smoothly and I really loved having all of my family here including all of our extended families and lots of friends; it has just been amazing.
"I want to thank Brodie for an amazing final and for just being a really good mate to hang around and have a laugh with. That is the best thing about our racing community, it is all racing for sheep stations on the track but off the track you are the best of mates.
"(Anita's birthday) was on my mind a lot of course. I wanted to win it so badly for all of the hard times my family has been through – I just wanted to give them something amazing to smile about, so it would be an amazing day for her birthday, not a sad day.
"Pony Power forever!"
Joining Zara in accepting ANDRA Silver Christmas Trees on Saturday evening were her fellow Summit Racing Equipment Sportsman Series bracket winners, Brian Hotker (Modified Bike), Craig Caton (Super Street), Terry Phillips (Super Sedan), Angelo Locantro (Modified), Vlado Turic (Top Sportsman), Wayne Patterson (Competition Bike), Errol Quartermaine (Super Stock) and Wayne Keys (Competition).
Also celebrated at the Goldenstates presentations were the event runners-up and top qualifiers. Brodie Zappia (Summit Racing Equipment Junior Dragster), Chris Allen (Modified Bike), Graham Smith (Super Street), Mick Fenton (Super Sedan), Nicholas Wroe (Modified), Alby Bakranich (Top Sportsman), Phill Paton (Competition Bike), Graeme Simms (Super Stock) and Steven Martin (Competition) took out the runner-up honours for their respective brackets.
Zappia, Fenton, Paton, Quartermaine and Martin had their hands full as they were also presented with Top Qualifiers Medallions thanks to DecoGlaze Glass Splashbacks Victoria in recognition of their qualifying efforts, alongside fellow top qualifiers Ian Glatz (Modified Bike), Chris De Bruin (Super Street), Paul Ryan (Modified) and Chris Roe (Top Sportsman). Quartermaine was also additionally recognised as the Sunoco Evo 10 Race Fuels Top Qualifier for his efforts in Super Stock.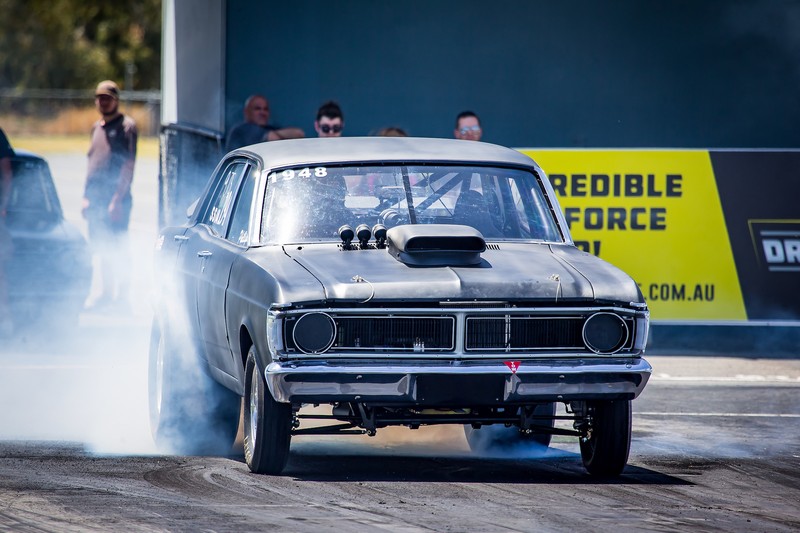 For Terry Phillips, his Super Sedan victory marked his first ever event win and his first ANDRA Christmas Tree. Prior to taking on top qualifier Mick Fenton in the final, Phillips dispatched Steven Miilias in the opening round before enjoying a bye run ahead of his semi-final against former champion Peter Tzokas. Fenton enjoyed a bye run of his own in the opening round thanks to his top qualifier status, before going on to book his spot in the final with victories over Joe Carbone and reigning champion Martin Mirco.
"This has been really good – we had good racing and everything went smoothly and just fell into place. We had a couple of good hard races which were nice and close too," Phillips said while thanking his pit crew – daughter Amanda, Toby, Paul, and 'Wazza' – as well as the Perth Motorplex and Summit Racing Equipment.
"This is my first event that I have won and my first ANDRA Christmas Tree; I have had a few places before but have never won anything, so I am tickled pink!
"The guys in Super Sedan here in Perth are really great and the guys that have come over from Adelaide are good blokes too. It has been a great day of good racing, good blokes and a good day all round!"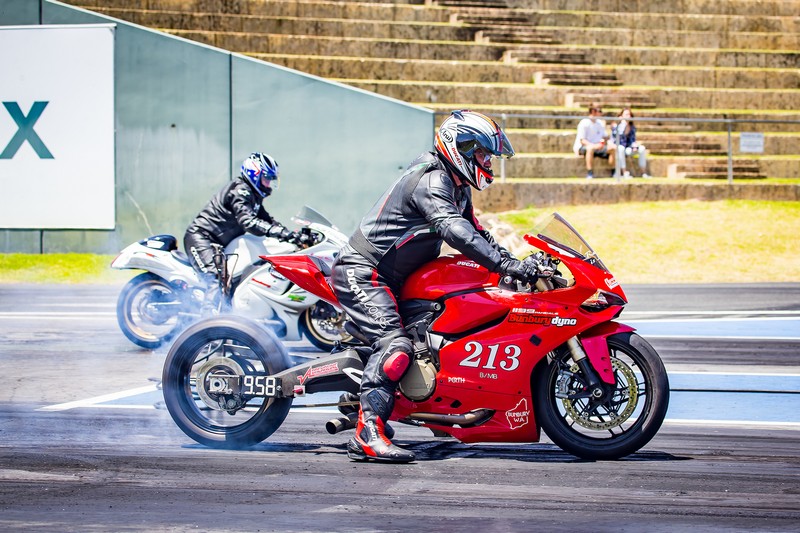 On his way to taking out the Modified Bike victory, Brian Hotker faced off against Murray Grant (round one), Zoe Nieuwhof and Rob Good before enjoying a bye run in the semis ahead of his final battle against runner-up Chris Allen. Allen meanwhile had emerged victorious from earlier match-ups against Carlo Spina, Tim Taylor, Chris Fryer and Brodie Messenger.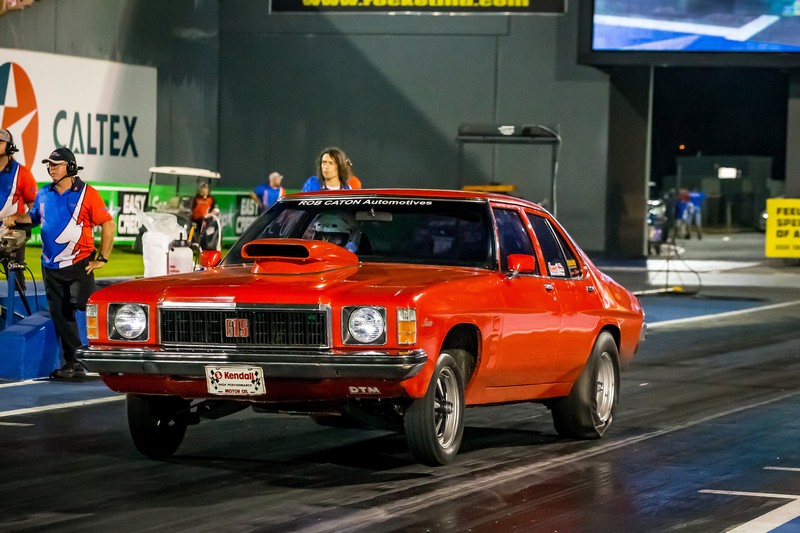 In Super Street, the battle came down to Craig Caton and Graham Smith, with Caton taking the victory in the final following earlier successes over Connor Jackson, top qualifier Chris De Bruin, Richard Stevens and Bernie Ellerby while Smith had faced off against Jack Wasley, Zachary Giles and Jacob Mills before receiving a bye run in his semi-final.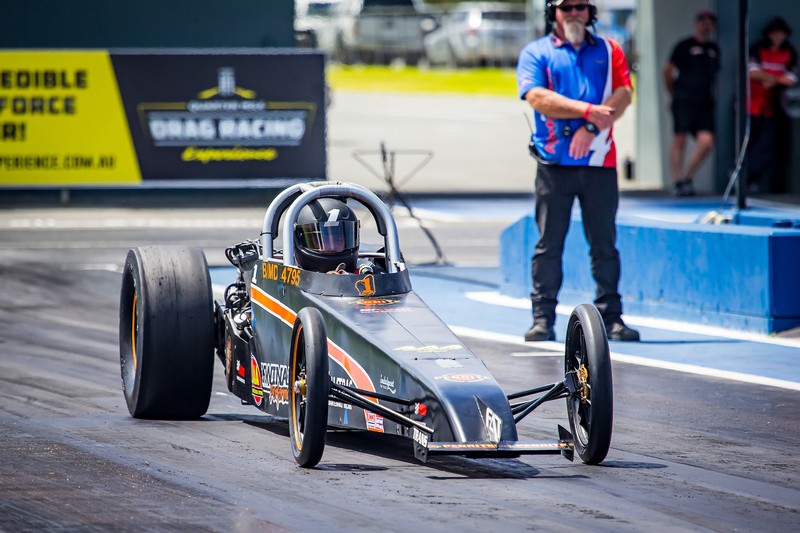 The Modified battle saw Angelo Locantro secure his second consecutive Goldenstates victory with a win over runner-up Nicholas Wroe. Locantro secured his finale berth by emerging victorious from earlier battles against Nick Panagopoulos and Rhys Naylor ahead of a bye in his semi-final while Wroe had faced off against top qualifier Paul Ryan ahead of a round two bye and a semi-final victory over Darryl Treasure.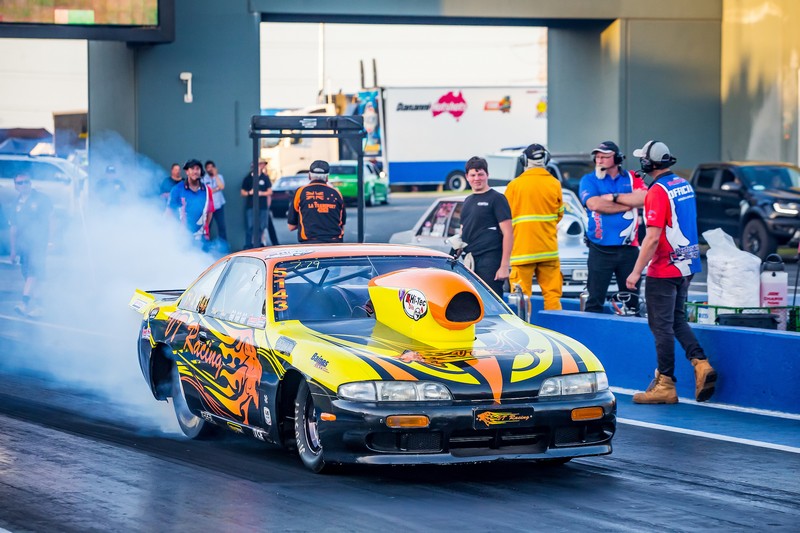 In Top Sportsman, championship leader Vlado Turic took out the event win over Alby Bakranich after taking wins from Yvette Gregg and Paul Downe, while Bakranich had earlier defeated defending champion Jason Arbery and top qualifier Chris Roe.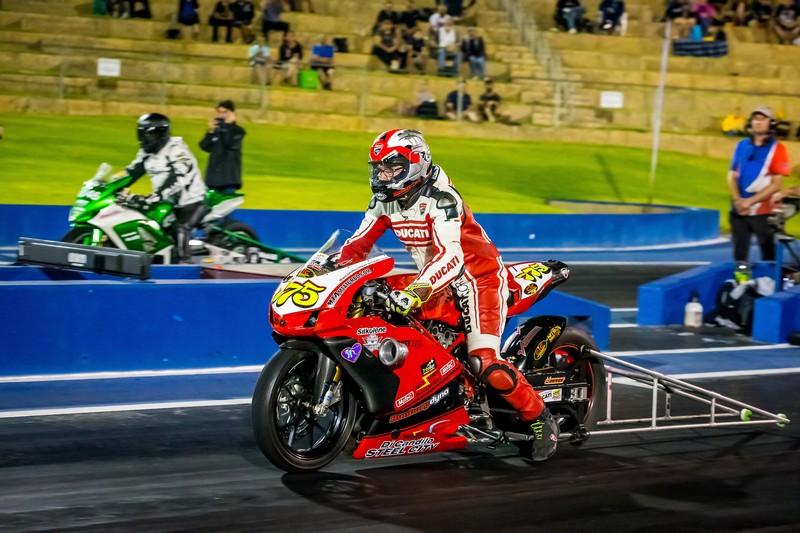 In Competition Bike, Wayne Patterson emerged as the victor from the three-round shoot-out format to take the event honours over runner-up and top qualifier Phill Paton.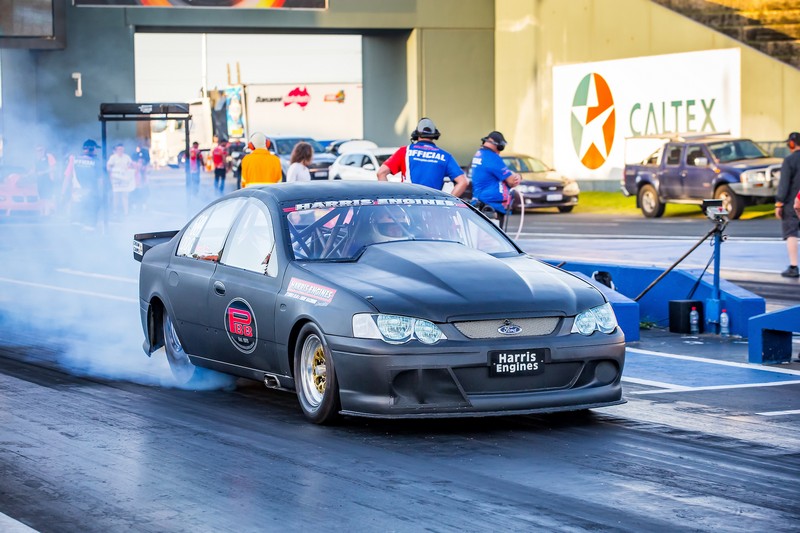 Super Stock's Errol Quartermaine had a very successful event at the Perth Motorplex, securing the Top Qualifier honours before going on to win the event from runner-up Graeme Simms. Earlier in the night, Quartermaine took victory over Todd Stacy in the opening round before enjoying a bye run in the semi-finals. Simms meanwhile took on and defeated Rob Gaikhorst and Steve Norman on his way to the final.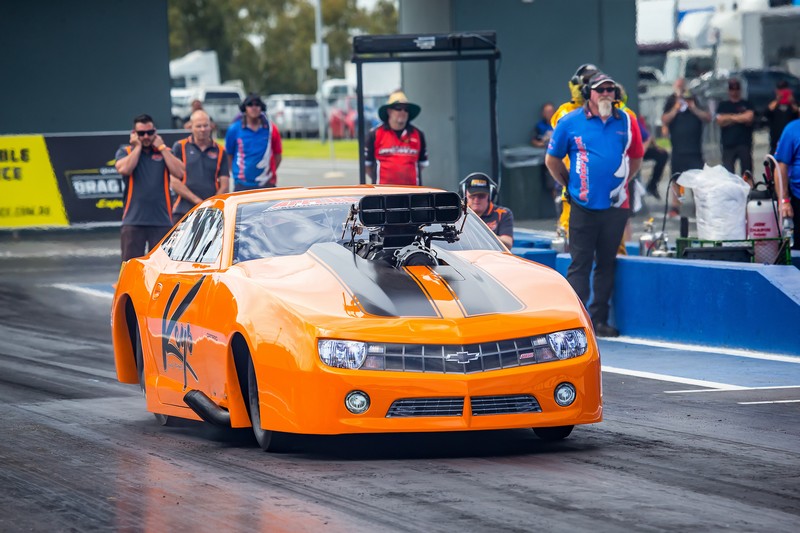 In the Competition bracket, Wayne Keys and his impressive Camaro again turned heads at the Perth Motorplex, clinching the event victory over Steven Martin following earlier victories from Michael Buckley and Trent Morrison. To ensure his place in place in the final, Martin defeated Russell Ladbrook in the opening round before benefitting from a bye run in the semis.
Also taking part in the Goldenstates to the delight of race goers were the Blown Alcohol, Nitro Bike and Outlaw Radial brackets, with John Zappia (Blown Alcohol A Final), Steve Aldridge (Blown Alcohol B Final), Greg Durack (Nitro Bike A Final), Ricky Wood (Nitro Bike B Final) and George Kelly (Outlaw Radial) taking victory in their respective classes.
ANDRA thanks the Perth Motorplex and all of its volunteers and sponsors for an outstanding race track and a well-run event. For full results from the Goldenstates Summit Racing Equipment Sportsman Series round, please click here.
Round five of the 2019/2020 Summit Racing Equipment Sportsman Series, the DecoGlaze Glass Splashbacks Rowe Memorial, will be held at Adelaide International Raceway on November 23. For information on that event, please visit www.andra.com.au or www.adelaidedrags.com.au