Round one of the 18/19 Summit Racing Equipment Sportsman Series, Nitro Up North, has concluded in front of an enthusiastic crowd at Darwin's Hidden Valley Drag Strip this evening.
Hoisting ANDRA Christmas Trees at the end of the two-day event were Jake Berias (Summit Racing Equipment Junior Dragster), Mark Tattingham (Modified Bike), Theo Karamanidis (Super Street), Peter Tzokas (Super Sedan), Jess Voigt (Modified), Mark Hunt (Supercharged Outlaws) and Jason Arbery (Top Sportsman).
Runners-up were Aiden Abel (Summit Racing Equipment Junior Dragster), Heath Costello (Modified Bike), Craig McGregor (Super Street), Dave Todd (Super Sedan), Glenn Bull (Modified), Paul Stephen (Supercharged Outlaws) and Rick Smith (Top Sportsman).
For full results from this weekend's Summit Racing Equipment Sportsman Series round at the Hidden Valley Drag Strip, please click here.
In the Super Street bracket, a maiden ANDRA Christmas Tree win came on a poignant day for Beat the Heat NT racer Theo Karamanidis. He found himself in the final aboard his Holden VY Commodore after taking a bye in the semi-final following on from victories against Justin Neck (round two) and Gavin Pocock (round one), who had earlier in the weekend claimed the bracket's Top Qualifier Medallion – sponsored by TheTileCo-TheShowerPeople, KC Tools and Summit Racing.
Runner-up McGregor (Rosbery, NT) and his Holden Rodeo booked their spot in the final round by taking on and defeating last year's event winner Tim Bryan in the semi-final with that win coming hot on the heels of victory over Sarah-Mae Bates in round one.
"This feels awesome, I have been trying to get one of these for three years! It is a special weekend for us too being the John Sorensen Memorial – John Sorensen was our original crew chief and he started Beat the Heat. He died 11 years ago today so it is quite good to take the win today," Karamanidis said.
"We had a good start to the weekend, the car was really consistent which it always is. We had good qualifying times, the weather was good to us, and I can't complain about how it all unfolded. Qualifying was good yesterday and today all of our runs were pretty consistent up to the last run which was good and we actually went a bit quicker.
"I have to thank my team from Beat the Heat, they are a great bunch of people to do this with, as well as our sponsors SCF Constructions, Penrite Oils, Repco and Toward Zero."
Voigt was another first-time winner, claiming the victory in the Modified bracket during her maiden trip to the Hidden Valley Drag Strip. The South Australian took on local racer Bull in the final after having earlier dispatched Ashley Johnston (semi) and Mick Bowden (round one) while enjoying a bye run in round two. Bull had his own bye run in the semi-final after having earlier faced off against Sergio Bonetti (round two) and David Hutchen (round one). Earlier in the night, Top Qualifier Medallion recipient Farrell continued his speedy work of Friday to reset the national A/MA speed record to 188.17 miles per hour.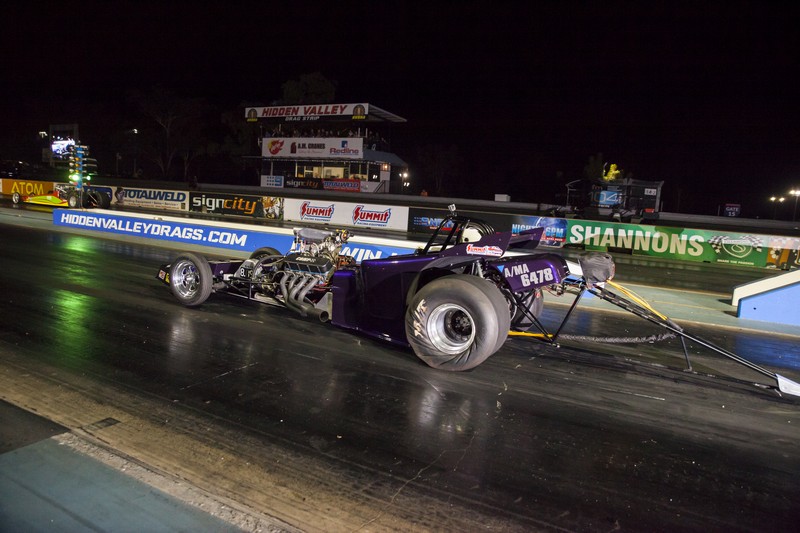 "I saw (Bull) next to me so I was a bit unsure (if I had it), but I am very happy to come home with the win. This is pretty exciting, it is my first Christmas tree," explained Voigt, who is supported on-track by Matt's Paint N Panel, Dear Lyla, Sherwood Estates and Mark Lewis Signs.
"I wasn't really expecting it, it is a good win. We were pretty consistent all weekend, all of our qualifiers were pretty spot on and consistent and then today again we were running very consistently which was good.
"I never like to go into a competition expecting to win, that is my mindset, I don't want to get my hopes up I guess but it is a great finish for the weekend.
"We will be at Alice Springs next weekend, we will be heading home that way so we will call in for the Desert Nationals. I have never raced there or here before, we are very happy with how it has all gone. I have to thank my family, mum, dad and my fiancé Brayden for being my crew and making the trek with me, and also all my friends and family back home for all of their support, it has been amazing."
For Arbery, tonight's results represented back-to-back success at Nitro Up North and a perfect start to his Top Sportsman title defence. The 2017 John Storm Memorial Winner from South Australia took on Victoria's Smith in the final after dispatching Eddy Tassone (semi) and Vlado Turic (round one) earlier in the night. Smith meanwhile had faced off against Top Qualifier Darren Saliba (semi) and Daniel Johnston on his way to the final match-up.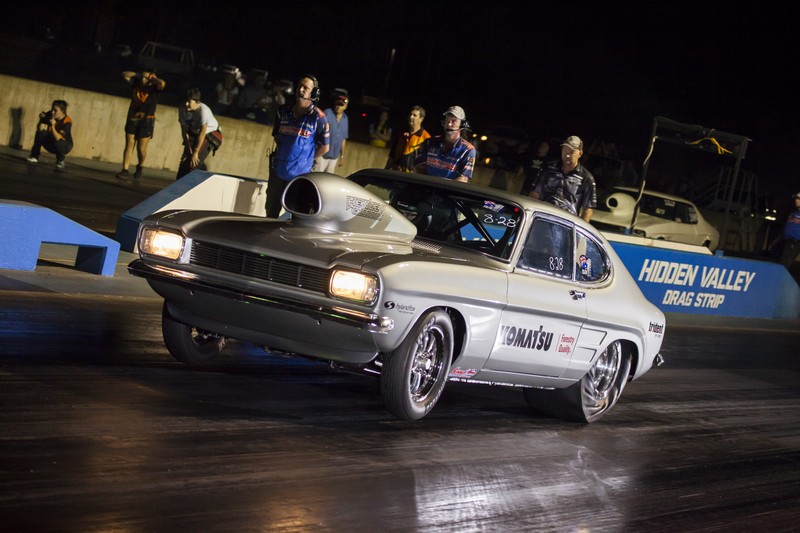 "It couldn't get any better, I am really happy with the day's results. To come up here last year and win was huge for us and I didn't think in my wildest dreams that we could back it up this year and we have," Arbery said while thanking sponsors Komatsu Forrest, Henley Chassis and Trident Tyre Centre.
"I am extremely proud of the boys, a lot of people have come up to help me and the family are here with me too this weekend. It has been a great team effort – everyone has a team but you can't do this without a great team and I certainly have a great team. Thanks also to my sponsors of course, they help get me here, I just have to thank everyone for backing me; I am stoked.
"It would be nice to go again next weekend, I haven't got the best history in Alice Springs, so it would be nice to change that!"
For Summit Racing Equipment Junior Dragster racer Berias it was a good weekend from start to finish with the Victorian youngster claiming the Top Qualifying honours yesterday before going on to take the win in the final over local racer (Marlow Lagoon) Aiden Abel this evening. On his way to the victory Berias also raced and won against Madison Harris (semi) and one of Aiden's sisters, Danielle Abel (round one), while also taking in a bye run in round two. Aiden meanwhile defeated his sister, Michelle Abel (round one), before going on to take the win over Zara Board in round two ahead of a bye in his semi-final.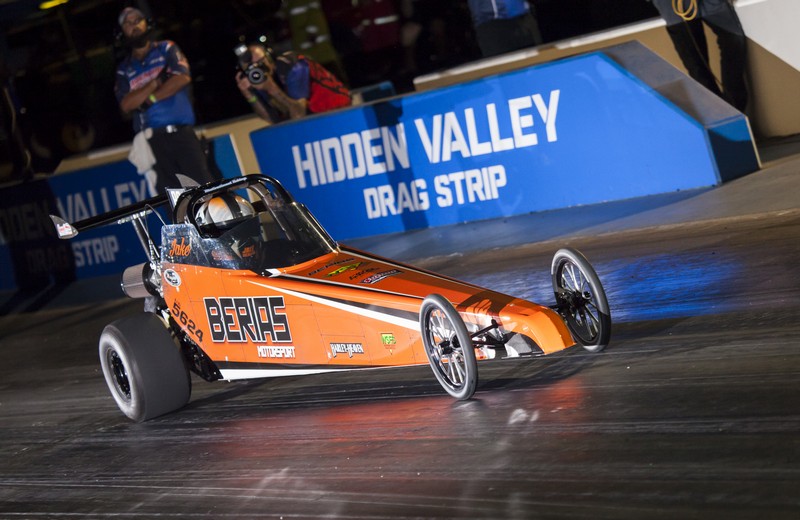 "From the start of the weekend it was good, we came out a bit slow but from the second qualifier we were a bit faster and we stayed number one," said Berias, who thanked Harley Heaven Melbourne, Berias Vegetable Farms and Werribee South Farm Supplies as well as his mum and dad.
"As it got cooler, we tried going a bit faster and went a bit too fast; and then today was just brilliant. All day was good, we won the first round and had a bye into the semis, and then we won that and the final was that close you couldn't even see it. We are looking forward to Alice Springs."
In the Modified Bike bracket it was time for a local v local match-up with an all-NT final when Tattingham (from Leanyer) and Heath Costello (Howard Springs) faced off for the event honours. Winner Tattingham and his Kawasaki ZX12R had booked his ticket to the final stand-off after earlier defeating Mick Day (semi) and Edge Mallis (round one) and Leith Darrach (round two). Unfortunately, the race against Darrach saw the Top Qualifier come off his bike in the braking area and he was transported to hospital for observation where he is resting comfortably. Costello meanwhile had an easy ticket to the final aboard his Harley Davidson with a bye-run earned courtesy of earlier wins over Colin 'Baldy' Sainsbury and Johnny 'Hog' Ireland.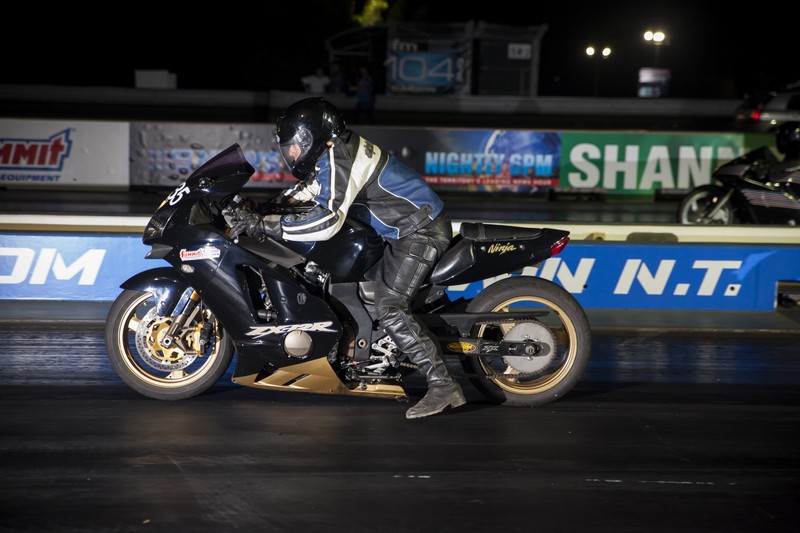 "My wife makes most of my trophies live downstairs but this one is going in the lounge room, I don't care what she says," the Allicross Engineering-supported racer laughed.
"This is my first Christmas tree, I have been trying the last three years and we were getting knocked out in the first round, so it is pretty happy days that we have gotten through."
It was an all-South Aussie final in Super Sedan with reigning champion and event winner Tzokas and runner-up Todd putting on a show for the fans. Todd had earlier taken wins over Mick Fenton (semi) and Bill Ausling in his Holden Gemini after earlier enjoying a bye run in round one. Meanwhile on his way to what is a back-to-back Nitro Up North victory, Tzokas had taken victory in his Holden Torana over Michael Dureau (round one) and Ned Karanovic (round two) before taking a bye run in the semi-final. Earlier in the weekend, local Ashley Smith had taken out the Top Qualifier honours.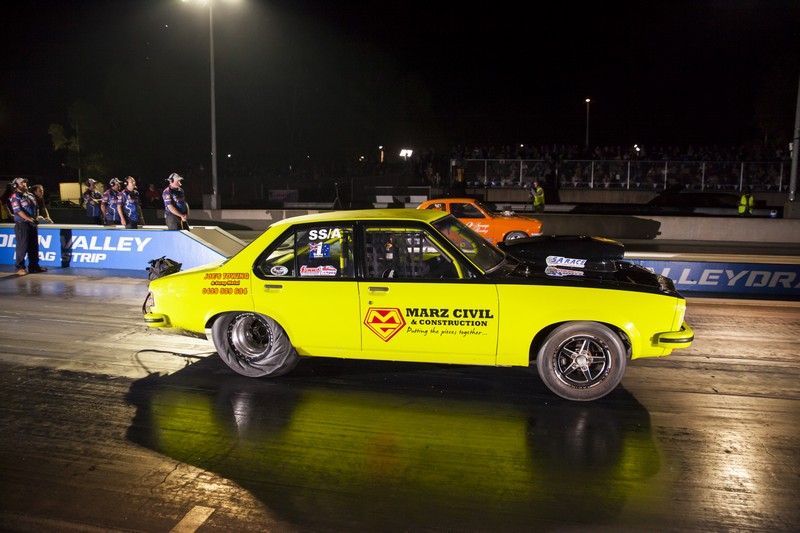 In the Supercharged Outlaws bracket, South Australian Hunt found himself in the final against New South Wales' Stephen after having defeated Mike Evans in the semi-final and Butch Morrison earlier in the night in his 1956 Ford Customline. Stephen and his 33 Dodge meanwhile took a semi-final win against Troy Wittner who had the chutes out early and also Adam Murrihy (round one), who had earlier this weekend taken out the Top Qualifier Medallion for the bracket.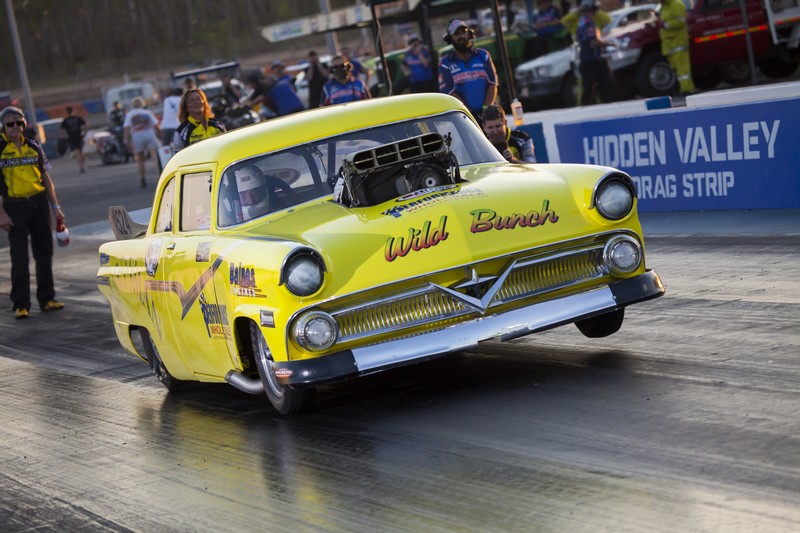 ANDRA thanks the Hidden Valley Drag Racing Association as well as all of the volunteers and sponsors for an outstanding race track and a well-run event.
For full results from this weekend's Summit Racing Equipment Sportsman Series round at the Hidden Valley Drag Strip, please click here.
Round two of the 18/19 Summit Racing Equipment Sportsman Series, the Desert Nationals, will be held at Alice Springs Inland Dragway next weekend across July 21 and 22. For more information on that event, please visit www.andra.com.au or and www.cadra.com.au
IMAGES (FROM TOP): THEO KARAMANIDIS, JESS VOIGT, JASON ARBERY, JAKE BERIAS, MARK TATTINGHAM, PETER TZOKAS AND MARK HUNT – ALL IMAGES CREDIT TO HIGHRPM.COM.AU