The Desert Nationals has delighted fans and racers alike at Alice Springs Inland Dragway this weekend.
Following the completion of racing this evening for what was round two of the 18/19 Summit Racing Equipment Sportsman Series, Jake Berias (Summit Racing Equipment Junior Dragster), Bryan Finn (Modified Bike), Peter Tzokas (Super Sedan), Nikolas Karanovic (Super Street), Adam Mundy (Modified) and Darren Saliba (Top Sportsman) have all hoisted ANDRA Christmas Trees after taking victory in their respective brackets.
Claiming the runner-up honours were Aidan Abel (Summit Racing Equipment Junior Dragster), Colin 'Baldy' Sainsbury (Modified Bike), Brian Thomas (Super Sedan), Steve Greenfield (Super Street), Simon Barlow (Modified) and Jason Arbery (Top Sportsman).
For full results from this weekend's Summit Racing Equipment Sportsman Series round at Alice Springs Inland Dragway, please click here.
For Peter Tzokas, the defending Super Sedan champion, this weekend's win was his second event win in just over a week after he was victorious at Nitro Up North. The result also marks his third straight win at Alice Springs' Desert Nationals event.
On his way to facing Brian Thomas in the final, Tzokas dispatched Alex Gkroidis, Kevin McIvor and Ned Karanovic (round one). Thomas meanwhile had faced off against Martin Mirco (semi-final), Rob Evans and Debbie Robb. Earlier in the day, Andrew Thompson had claimed the Top Qualifier Medallion – thanks to TheTileCo-TheShowerPeople and KC Tools – before losing out to Gkroidis in round two.
"It is fantastic to get two wins and two ANDRA Christmas trees from two events and all in less than eight days, but you know what, nothing beats taking three Desert National events in a row," said Peter while thanking his wife and his sponsors Marz Civil, Joe's Towing and Des Jeffree.
"I am absolutely stoked. This is a pretty great start to our season too and now we are off to Mildura to do it all again.
"It is a big ask to get three wins in a row, but I am going to give it my best shot! It is always a big ask to win in Super Sedan, there is such good competition in the bracket."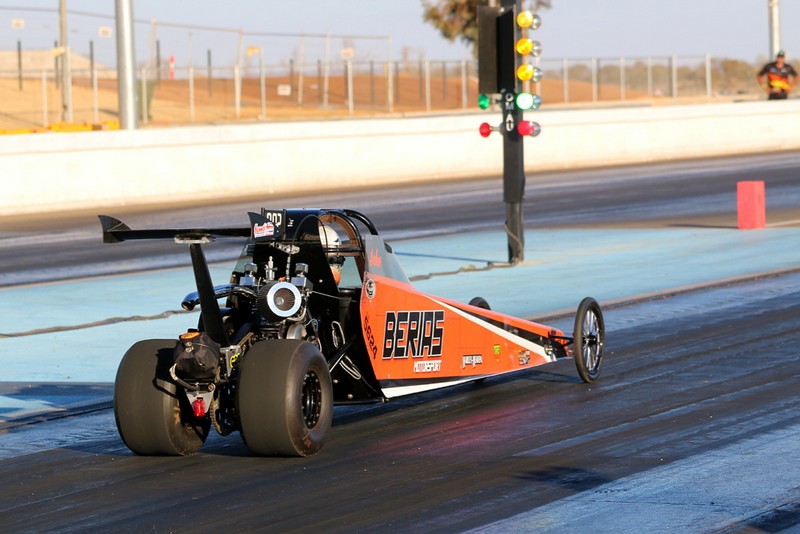 Also claiming back-to-back round wins was Jake Berias in the Summit Racing Equipment Junior Dragster ranks, with the final in this category bringing about a Nitro Up North re-match with Berias once again taking on and defeating Aidan Abel in the final. On his way to his second win of the season, Berias took on Daniel Carranza, Sarah Osborne and Madison Sparrow while Abel enjoyed a bye run in his semi-final after having earlier taken wins from his sister and Top Qualifier Michelle Abel and also Brodie Zappia (round one).
The excitement of the repeat winners was rivalled by that of Modified winner Adam Mundy and Super Street winner Nikolas Karanovic, with each claiming their first ANDRA Christmas trees this weekend.
On his way to defeating Top Qualifier Medallion recipient Simon Barlow in the Modified finale, Mundy took victory from last-round winner Jess Voigt after enjoying a bye in the opening round. Barlow – who reset the A/MD national ET and MPH records to 6.871s and 197.87mph this weekend – had emerged victorious from battles against Chris Farrell (semi) and Gavin Chisnell.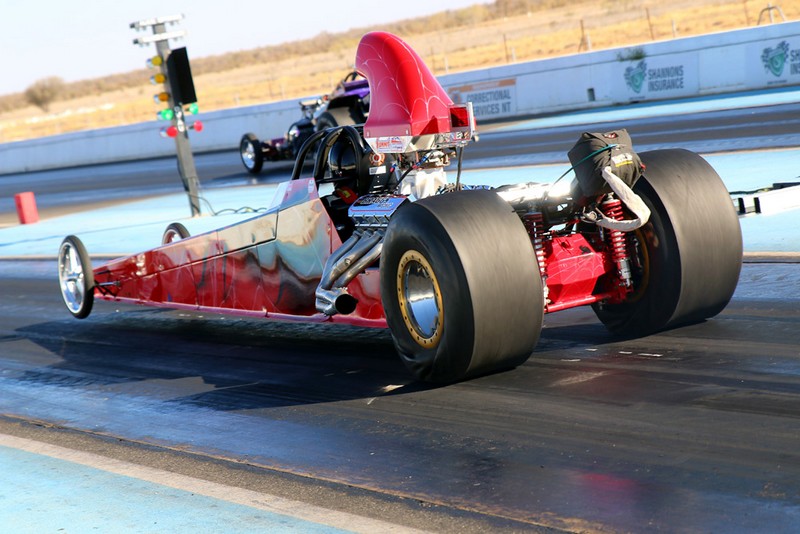 "This has been a fantastic weekend. The car was on-song all weekend and I managed to pull some very good lights too – some double zeros and a triple-zero in the last round of qualifying too," Mundy enthused.
"In the first round I had a bye with a last minute withdrawal by Dave Hutchen, and then I was up against Jess Voigt and we both broke out – but luckily I broke out less!
"The track was getting better and better all day, I was even able to up my launch as the track was that sticky I didn't get any wheelspin.
"In the final it was side by side over the line and neither Simon (Barlow) or I knew who won. When I found out it was me, I was over the moon as this is my first ANDRA Christmas Tree.
"I have to say a big thank you to my crew, my dad and crew chief Des Mundy, John Boundey – even though he isn't here this weekend he comes to every meeting – Leon and Lisa Davies for all of their help and Steve and Leanne Braggs for an awesome car and all of their assistance over the last 12 months.
"Finally I have to say a big well done to ANDRA and everyone at Alice Springs Dragway, what an awesome weekend! I am still floating!"
For Karanvoic, the Super Street victory came after a close race against Steve Greenfield which followed wins over Michael Giannovos, Robyn Phillis and Des Jeffree. Greenfield booked his ticket to the final by defeating Top Qualifer Cory Read, Tim Bryan and Lisa Sherry.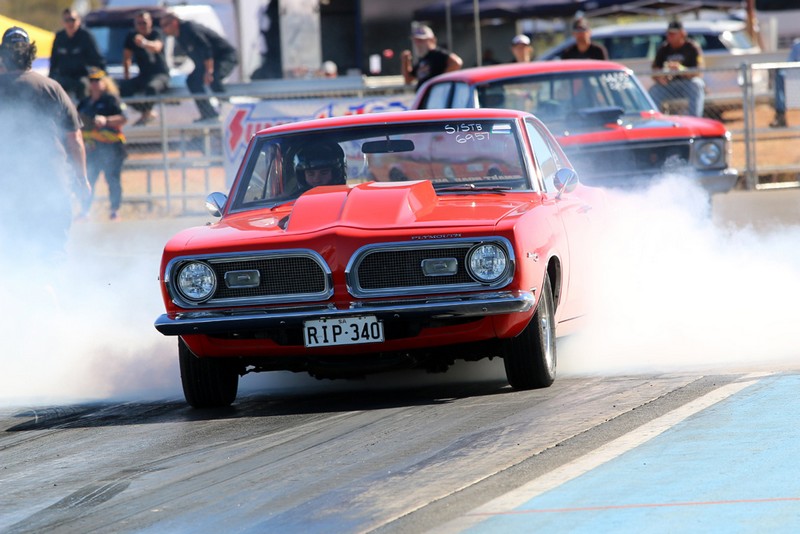 "The weekend started out well, it was looking like a really interesting weekend and everyone was very competitive so I knew I had to bring my A-game," Karanovic said.
"Having the qualifier this morning helped me get my head around the tree and really focused in on it. In the first round I came out and cut a good light and ran close to my dial-in too – there is not much more you can really do and it was a really close race to the finish line.
"In the second round it was the same sort of thing; really all of the racing over the weekend was really close and competitive. Coming into the final I had to chase my opponent Steve all the way to the finish line, it was a good race!
"Alice Springs is always a great track and it was awesome all weekend, I can't fault the track or the running of the event, it was amazing and I love coming here. My thanks goes to all of the great people, volunteers, ANDRA and everyone who puts in their time and effort to make this event what it is.
"I also have to thank my mum and dad, my sister Carmine, Gawler Mechanical, Wayne Cleaning Systems, Fresh Fruit For You, Michael Jennings, Mike Braun from The Coffee Barun, all of the people we travelled with and also all of the racers for making the event what it was."
For Modified Bike racer and former champion Bryan Finn, the Desert Nationals marked another fun and "lucky" chapter in his drag racing journey.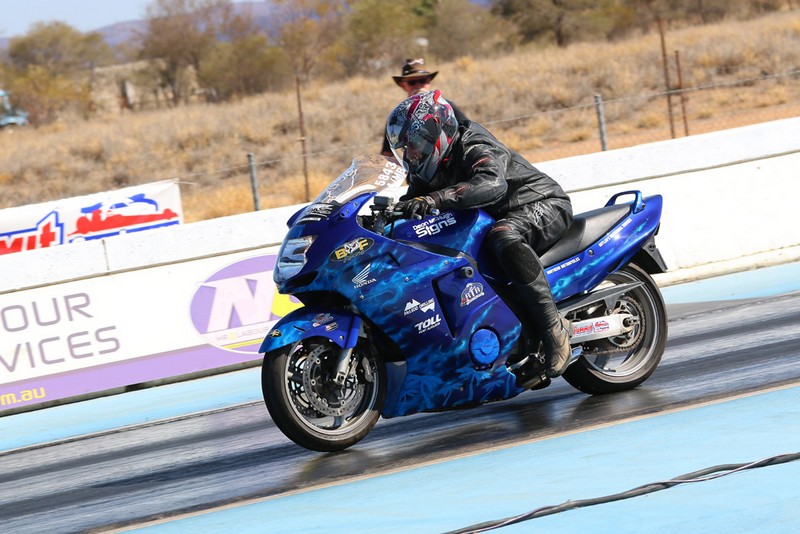 "Once again I have been lucky! I could stand here and say I am super talented and that is why I won, but the reality is I just have some Irish luck on my side," laughed Finn.
"At the end of the day as long as I am laughing and having fun, it is all good.
"We got up here on Wednesday and had a grand old time in the lead-up, and when it came down to the racing we just went out, did some laps and had fun, and it all worked out great for us!
"I have to send my thanks to Deon McHugh Signs, American Muscle Cars, McLEOD Drilling, Toll Port Augusta, Northern Motorcycles and Butlers Mechanical. Also to Archie, Fabian and Brian (Brains) Moore for this weekend – party on!"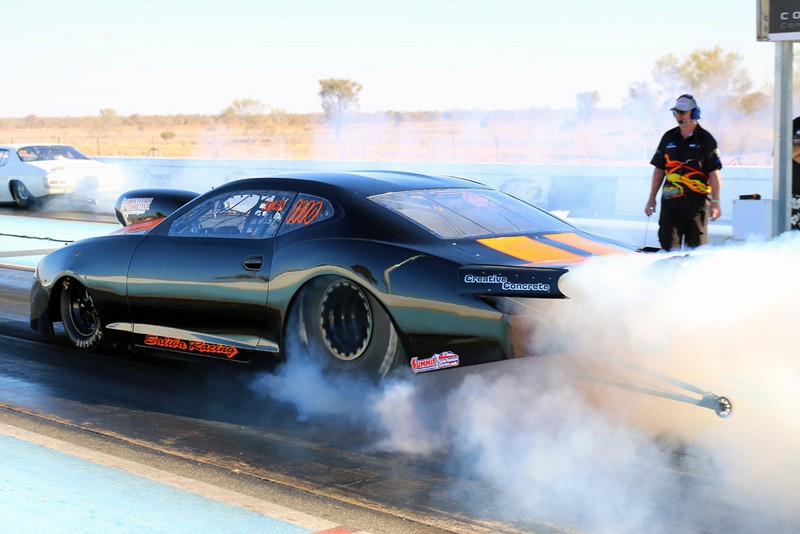 In the Top Sportsman ranks, electrical issues battled since Darwin couldn't stop Darren Saliba from Top Qualifying and then taking the win over reigning champion Jason Arbery. On their way to the final, Saliba had successfully faced off against Rick Smith (semi) after enjoying a bye run in the opening stanza while Arbery had taken on Vlado Turic (semi) and Greg Damiani.
ANDRA thanks the Central Australian Drag Racing Association as well as all of the volunteers and sponsors for an outstanding race track and a well-run event.
For full results from this weekend's Summit Racing Equipment Sportsman Series round at Alice Springs Inland Dragway, please click here.
Round three of the 18/19 Summit Racing Equipment Sportsman Series, the Sunset Strip Nationals, will be held at Mildura's Sunset Strip across September 22 and 23. For more information on that event, please visit www.andra.com.au or www.sunsetstrip.org.au
IMAGES: FROM TOP: PETER TZOKAS, JAKE BERIAS, ADAM MUNDY, NIKOLAS KARANOVIC, BRYAN FINN, DARREN SALIBA. ALL IMAGES CREDIT TO MARK CUFFE, DRAGSSA.COM