Following a very successful debut of his new race car at the Westernationals, Top Sportsman championship hopeful Vlado Turic is feeling confident heading to the penultimate round of the 2019/2020 Summit Racing Equipment Sportsman Series: this weekend's Twilight Nationals.
The event will be held this Friday and Saturday (13/14 March) at Mildura's Sunset Strip in Victoria.
The 2018/2019 championship runner-up is on max points for his category and walked away from Perth's Westernationals – the debut for his new Mustang GT 500 – earlier this month with a runners-up trophy.
"After a little bit of testing the first competitive hit out came at the Perth Westernationals and it was awesome to come away with a runner-up result. We tried a lot of changes to get the car to the final and all we need is one more hit out and I think we will be right where we want to be," Turic said.
"The car is nearly there, it only needs a few little changes on the suspension and the diff ratio. It certainly performed better than expected for its first event and we are very impressed with it so far."
While the new car development is obviously going well, Turic will make a return to his well-known Nissan S14 for the final two rounds of the 2019/2020 Summit Racing Equipment Sportsman Series – Mildura's Twilight Nationals and Adelaide's ANDRA Grand Finals (March 28/29).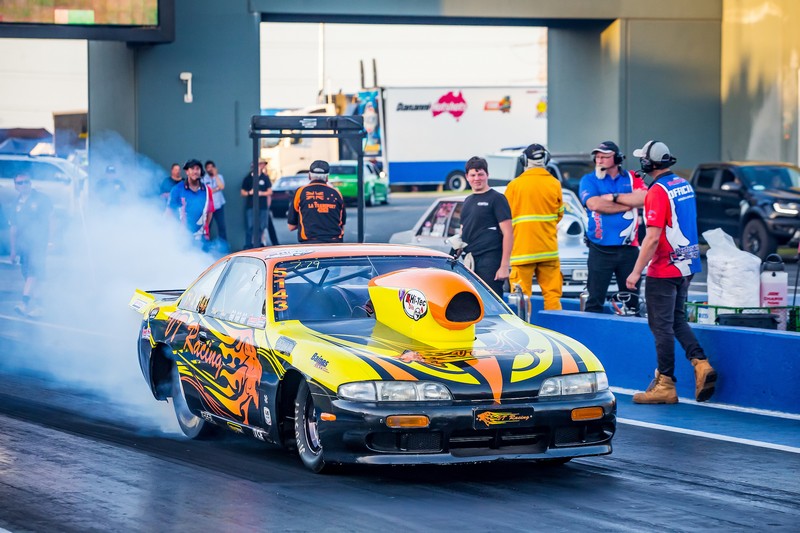 "Now that we know the new car is on-track I am really looking forward to finishing out the current season with my Nissan before running the Mustang next season," Turic explained.
"Mildura is an awesome track and I love racing there. We are feeling pretty good going into the final two rounds after Perth's results, but there are a lot of good racers and anyone could win on the day. The best driver on the day is the one that will win.
"I want to send a special thanks to everyone who has helped me and (his son and Junior Dragster racer) Tommy during the season; including Mark and Maxi from Huntsman Racing for all of their ongoing support; Brenton and Jess for their awesome help for Tommy taking out the Westernationals; Kim Fardella, Jackie and Terry Watt for all their support every time we race in Perth; and also a special thanks to Brett Matthews for all his help during the testing and debut of the Mustang in Perth."
Round nine of the 2019/2020 Summit Racing Equipment Sportsman Series, the Twilight Nationals, will be held at the Sunraysia Drag Racing Association's Sunset Strip across March 13 and 14, 2020. For event information, please visit www.sunsetstrip.org.au or www.andra.com.au
The Twilight Nationals will be the Series' penultimate round, ahead of the ANDRA Grand Final which will be hosted by Adelaide International Raceway across March 28 and 29.