Sarah Donnelly concluded her Summit Racing Equipment Junior Dragster experience in the perfect way recently, taking out a hotly contested championship battle at the ANDRA Grand Finals.
The 18-year-old apprentice fitter and machinist at Supashock has been racing since she was 11 years old and while she may have now 'aged out' of the junior bracket, she won't be away from the track for long.
How did you get involved in drag racing? 
I have been involved in drag racing ever since I was born. My two older sisters raced in junior dragsters and ever since I can remember I have wanted to race.
What was your favourite event of the 2019/2020/2021 season and why?
My favourite event had to be the Westernationals – both the 49th and 50th instalments in 2020 and 2021. The Perth Motorplex is such an awesome place to race at and getting to hang out with friends is a big part of it too.
Now that some time has passed, has it sunk in that you are the National Champion? What does it mean to you to have achieved the title?
It still doesn't feel real, I have been wanting an ANDRA Christmas Tree ever since I started racing and for it to be a championship one is even better. It is also pretty cool that I am the second title winner in our family and that we are now the second family to have siblings win the title in Junior Dragster.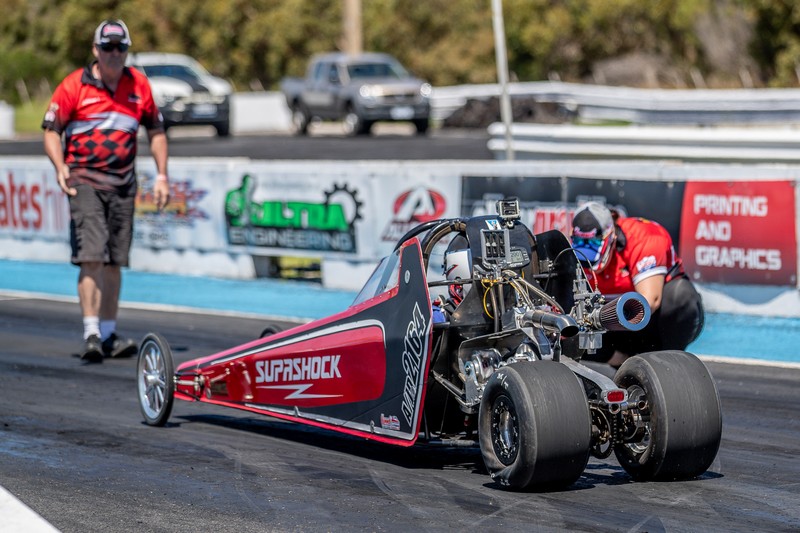 What was the highlight of your season aside from taking out the title?
Rather than a specific event, for me the highlight of the season would have to be being able to travel all over the country and spending time and having lots of fun with good friends.
What are your plans for the upcoming season?
I am too old to continue in Junior Dragster now, but our family has a VL Commodore Super Street car which my sister has been racing, so after I fight her for it, I will hopefully drive for a bit! Then hopefully I will move up into a faster race car.
What have you loved about your time in our sport so far?
The thrill of racing, the trips going to and from racetracks, making lifelong friendships and just generally having a good time.
Who would you like to thank for the roles they have played in your title season?
I would like to thank Mum and Dad first of all for everything they have done for me this season and also in past years. I would also like to thank my sister Michelle for being my personal photographer all season and my other sisters for their support. And of course, I want to recognise my valued sponsors: Supashock Advanced Suspension and Gregg Hayes Performance Engines.
For a full list of ANDRA Champions, please click here.
For the final points tally for the 2019/2020/2021 Summit Racing Equipment Sportsman Series, please click here.