Port Lincoln's Adam Mundy has been a fierce competitor in the Modified category for years, and at the recent ANDRA Grand Finals locked away back-to-back Summit Racing Equipment Sportsman Series titles in the bracket.
How did you get into drag racing?
I got started in 2013 at Whyalla. I had a blown HK burnout car at the time and my mate Leon Davies suggested I have a go on the drag strip, and I have been racing ever since! I love the rush of the launch – getting thrown back into the seat is an unbeatable feeling.
Why did you choose to compete in the Modified category?
Modified is a fairly cheap way to go fast, as being so light they don't need so much horsepower to run good numbers. I have really enjoyed my time in the bracket.
What was your favourite event of the 2019/2020/2021 season and why?
I think the 2019 win in Mildura would have to be my favourite event of the season. It was our first meeting out on the new unleaded fuel, and we had no idea how the car was going to perform, so it was great to get that result.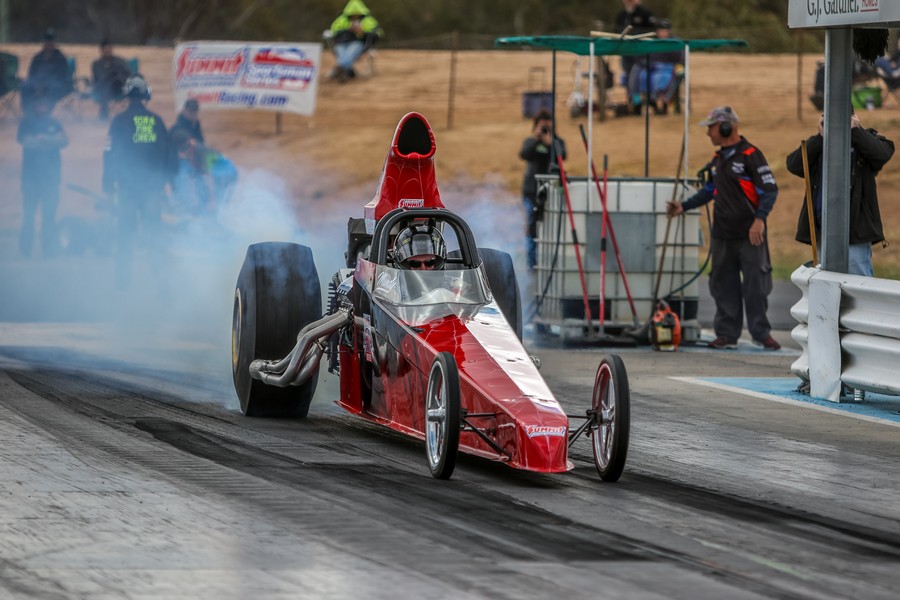 Now that some time has passed, has it sunk in that you are the National Champion? What does it mean to you to have achieved the title?
It was a big relief to finish the season on top. It was a hard, crazy season for everyone involved and I am glad we were able to back it up for my crew who have taken time off work and out of their lives to help and support me. I was so much more nervous this time around, as last season I had a chance at getting it but didn't feel any pressure. This time I felt like I had to try to back it up, so I felt a lot more pressure on myself.
What was the highlight of your season aside from taking out the title?
The 2020 Westernationals final in Perth against Rhys Naylor will always be a great memory. Even though I lost, the margin of victory was only 0.001 and we were side by side over the line and we didn't know who won until our crews came down. Congratulations to Rhys on his first Christmas tree.
What are your plans for the upcoming season?
I have decided that I am done for now – the car is for sale and I'll be having a rest from racing. In a couple years I might jump back into a 'door car' to have some fun with my mates in sedan/sportsman.  If anyone is interested in a two-time championship winning car let me know!
Who would you like to thank for the roles they have played in your title season?
Thank you to my crew, Des Mundy and Ron Beaucaris, Leon and Lisa Davies and Adam Davies for helping out. A big thank you also has to go to all of the competitors who have travelled along this journey this season, to Summit Racing Equipment for continuing to support Australian drag racing, and to ANDRA. I also want to congratulate everyone at the Sunraysia Drag Racing Association on a great effort to get the ANDRA Grand Final meeting finished. It was a great job by Tim Reidy, and Allan Ward we love you too. Finally, I want to give a shout out to Steve and Leanne Braggs for building such a great car and for all of their help along the way.
For a full list of ANDRA Champions, please click here.
For the final points tally for the 2019/2020/2021 Summit Racing Equipment Sportsman Series, please click here.