After a season-ending high-speed crash in March of this year, Amanda Martin is preparing to make her racing comeback in a new car at next weekend's Sunset Strip Nationals in Mildura.
The September 22-23 event at the Sunset Strip marks round three of the Summit Racing Equipment Sportsman Series and will see the Emerald Ink business owner from Balcatta in Western Australia debut a new Chevy Cobalt.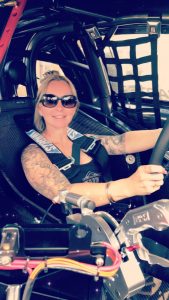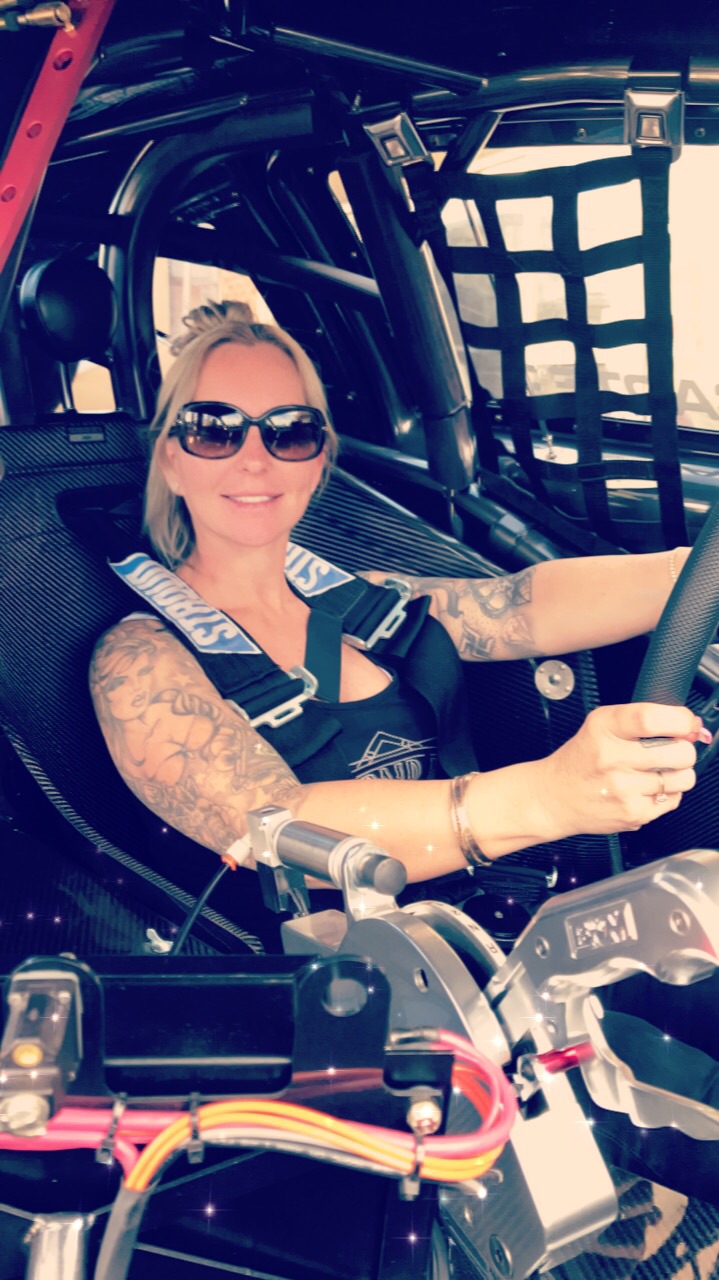 "I loved that Jerry Hass Pontiac, but unfortunately I hit the wall at 285 kilometres per hour and flipped it on its roof at a Test and Tune in March. Thankfully I was not badly injured, but it was the end of the season for me and for the car," explained Martin, who started racing in Super Sedan in 2014 before graduating half-way through the 2016 season to the Pontiac and the Top Sportsman category.
"Now we are getting ready to make our race debut with my third and favourite drag car, my new Chevy Cobalt which has a 667 BBC Stephen Schmidt motor. So far I have only tested it, but we have already run a 7.0 second pass at 309.85km.
"Last season was pretty sad, we just couldn't find any consistency and there was one problem after another from the converter to the rear end, it was endless, and then when we finally got it together at the March Test and Tune, I crashed it!
"Hopefully the 18/19 season will go better. I am very excited to see what we can do in the new car and to debut it at Mildura next weekend. I haven't been there before or ever raced on an eighth-mile track, so I am really looking forward to it and hopefully getting some points on the board as we are already up to round three in the season!
"From this event on I will be travelling to compete in the whole season, I am definitely going to be chasing the points – to step it up with the new car and take a win would be amazing."
Martin is the only female in the national Top Sportsman ranks and has a healthy list of accolades to her name including a national Top Sportsman event win at the Goldenstates in 2017 and a Top Sportsman runner-up result at the 2017 ANDRA Grand Final in Adelaide. The mother of two has also won at the Perth Motorplex track championship (round three, 2016) and was the 2016/2017 ANDRA Top Sportsman WA Divisional Champion and placed fourth overall in the ANDRA Summit Racing Equipment Sportsman Series Super Sedan national rankings in her first full season (2016).
"My friends all think I am mad, but my kids think I am cool for racing!" Martin laughed, while thanking Emerald Ink, J&M Stone Creations, Audio Image, Kendall Oil, Phil Rowles, Alan Puglia, Aaron Deery and Pino Priolo for their support of her racing.
"My daughter Stacey runs me back to the start line and my dad laughs that he can't believe the speeds I do. My mum is a normal mum who worries.
"When it comes to my racing, we approach it very seriously and it is all about safety – we don't take any short cuts and I always listen to my crew when they tell me what to do."
Over the years, it is no surprise that Martin is one of the many racers who has very specific pre-race rituals.
"My mechanic Trent and I have our own little rituals that we do before every pass as well – Trent is the only one allowed to do my seat belts and helmets, and we also sing a rap while we are going from the pits to the staging lanes which keeps me calm before racing," Martin explained.
"We also always have 'Gone in 60 Seconds' playing on repeat on the Trailer TV and I always put my right glove on first."
Martin's love of drag racing is something that has grown from a lifelong fascination with fast cars.
"I have always loved fast cars, I think growing up with an older brother was a big driver of that," Martin said.
"My brother Glen and his mates were always racing and I loved it. My friend Shock got a drag car that we were going to share, but the seat height difference just wouldn't work so my husband Nick bought me a drag car for Valentine's Day and that was that!"
The Sunset Strip Nationals, round three of the 18/19 Summit Racing Equipment Sportsman Series will be held at Mildura's Sunset Strip across September 22 and 23. For full event information, visit www.andra.com.au or www.sunsetstrip.org.au
IMAGES SUPPLIED BY AMANDA MARTIN