Tim Stewart had plenty of obstacles thrown at him in the 21/22 season, but with the help of some fellow racers, he overcame them all to secure his maiden Summit Racing Equipment Sportsman Series title in Supercharged Outlaws.
How did you get into drag racing?
I started drag racing when 16 when my mate and I decided to buy an altered Fiat Topolino and go racing in the E/A bracket.
Why do you choose to compete in the SCO category?
After coming back to drag racing, we ran in Modified for a couple of years with our front engine dragster, but looking at the Supercharged Outlaws it seemed like an exciting class to compete in. There's nothing like the sound of a supercharged V8 engine!
Do you have plans to try other classes?
Yes, I am currently putting together a Nitro Funny Car
What was your favourite event of the 2021/2022 season and why?
The ANDRA Grand Finals at the Perth Motorplex was the highlight. We have been trying to run at the Perth Motorplex for some years now, but with Covid and other obstacles we hadn't been able to until this final round.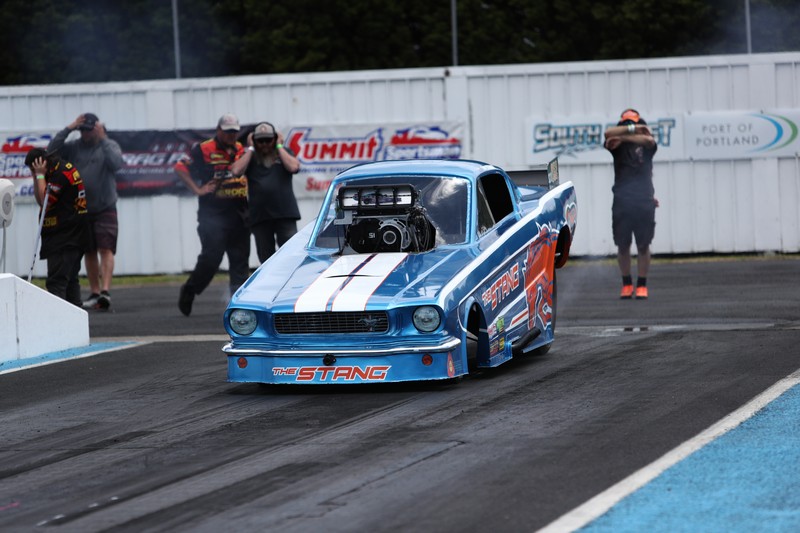 Now that some time has passed, has it sunk in that you are the National Champion?
It's been a bit of a whirl wind! We found ourselves in contention for the championship after the Twilight Nationals in Mildura. At that meeting we hurt the engine and we tried to source parts to repair and take The Stang to Perth. Unfortunately, this didn't happen but after the persistence and gracious offer of David Thorton to drive his car, we took the offer up at the last minute and made the trek over.
What does it mean to you to have achieved your maiden national title?It was incredible to come out on top after all the excitement of making the trip and the ups and downs during the meeting. It truly is an incredible honour to have won an ANDRA Summit Racing Equipment Sportsman Series Australian Championship and to have a Gold Christmas tree in our possession.
What was the highlight of your season aside from taking out the title?
The highlights are always the travelling, the mateship, and competing at ANDRA Summit Racing Equipment Sportsman Series Championship events.
What are your plans for the upcoming season?
We are waiting for parts to arrive to repair the Stang and we look forward to competing again in Supercharged Outlaws. Also, at some point throughout this new season, we hope to debut the new Nitro Funny Car.
Are you planning on defending the title?
Yes, we are planning on defending the championship title next year however we will miss the first two rounds due to overseas travel.
How confident are you of being able to secure a second championship and go back-to-back?
We believe we finally have the crew and car in the good place to be more consistent. We plane to do as many rounds as possible and look forward to competing at new and old tracks that we hope come onboard this year.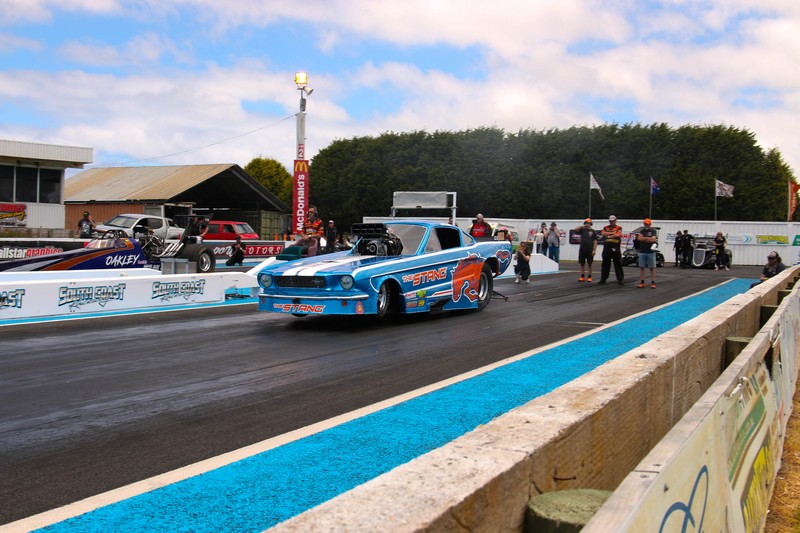 Who would you like to thank for the roles they have played in your title season?
First of all, my wife Sue for her support and help in everything she does towards our racing, from packing chutes to overseeing the crew and all their jobs and keeping us fed.
To our crew Andrew Braithwaite and Pat De Gilio for their commitment and attention to detail which helps with consistency.
And a special thanks to Dave Thornton who has crewed on our car more than he has raced his own this season and for the most generous offer to run his car and enable us to take out the championship.
Also thank you to our sponsors, Fire Fighting Systems and BNR Engines.
Finally, thank you to all competitors who race in the Supercharged Outlaws bracket for their camaraderie and friendship. They are a great bunch who are all willing to help each other even though we are all competing for that tree at the end of the event.
Thanks also to Summit Racing Equipment for their continued support in the Sportsman bracket and thanks to ANDRA for their professionalism in our sport.