Mariani Family Motorsports and the Make-A-Wish Top Fuel Dragster are competing at this year's Winternationals at Willowbank Raceway in June, Australia's biggest drag racing event and the biggest drag racing event in the world outside the US.
The team are giving their growing number of fans, even the ones that cannot attend the event, the chance to join in the fun. MFN are auctioning a once-off personalised collectors item package with all proceeds going to Make-A-Wish Australia.
CEO of Make-A-Wish Australia, Gerard Menses said;
"This auction is not only a great chance to take home some fantastic memorabilia. It's an opportunity to rev up support for children with life-threatening medical conditions so they can experience the incredible healing power of a wish. A wish come true gives these children hope for the future, strength to face the challenge of their illness, and joy from their incredible wish experience. I hope you'll get on board and look forward to seeing an exciting, competitive race to first place in the auction!" – Gerard.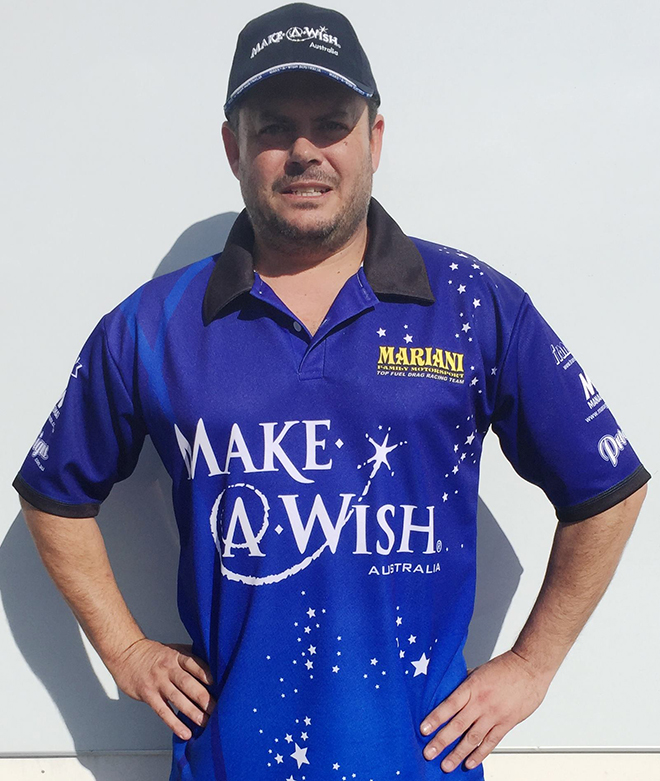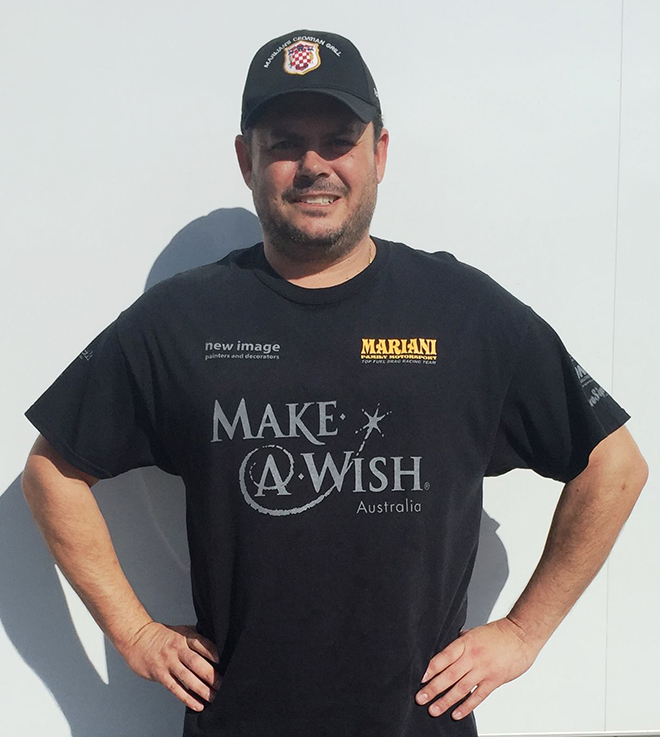 You Can Win Mark Mariani's Personal Crew Shirts, Caps and a Private Phone Call.
A once-off personalised package with all proceeds going to Make-A-Wish Australia.
Two crew shirts that Mark Mariani will wear at this year's Winternationals, his Make-A-Wish blue shirt and the black shirt Mark wears when working on the car
Each shirt will be personally signed by Mark
The blue shirt will be framed ready to hang on your wall and the black shirt will be unframed so you can wear it with pride
Plus you will receive two team caps
And Mark will personally call you to have a chat and to see what you think of your prize
Go to eBay now and start bidding for this collector's item and support Make-A-Wish Australia.
Auction ends 9th June.
Top image courtesy: Grant Stephens / Drag News Australia