The Australian National Drag Racing Association (ANDRA) and the Swan Hill Drag Racing Club (SHDRC) are pleased to announce the signing of an exclusive long-term partnership for sanctioning services for events held at Swan Hill Dragway.
Swan Hill Dragway is located at the Chisholm Reserve Motorsport Complex on Sea Lake-Swan Hill Road in Swan Hill, Victoria.
"We are very pleased to be able to announce that ANDRA and the Swan Hill Drag Racing Club are teaming up for a long-term partnership," SHDRC President, Gary Rovere, said.
"We are excited about the future and what it may hold for the track in the way of both-eighth mile events and quarter-mile events, and to possibly playing a part in multi-track series' in the future – it is going to be great!"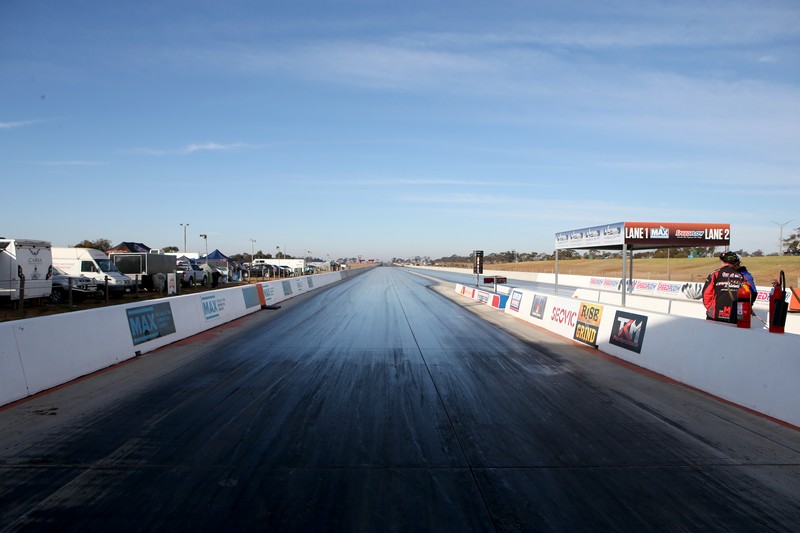 The build of Swan Hill Dragway commenced in 2015 before an initial opening in November of 2016 identified track surface issues with the concrete surface having 'moved.' Further works were completed, and the track was reopened temporarily in the early 2018, however it quickly became apparent that more work was required to create an optimum racing surface.
The SHDRC and ANDRA are already working together to identify the issues and the best way forward, and will be working with the various Government groups for funding and support in completing these repairs and upgrades as soon as possible.
"We are working hard with ANDRA and our government partners to get the track ready to re-open, and we look forward to doing so as soon as possible," SHDRC Secretary, Alan Ward, said.
"We are very, very happy to partner again with ANDRA and to get back to drag racing. We just want to get back into it and get our friends who love drag racing back onto the track.
"17 years ago, we wanted to build the best track in Australia so everyone could come drag racing, and that is still our goal."
ANDRA Chief Executive Officer, Brett Stevens, echoed the SHDRC's enthusiasm.
"The Swan Hill Drag Racing Club has been on quite a journey and everyone at ANDRA is excited about this new long-term agreement between us and to be working together to get Swan Hill Dragway operational and hosting some great events in the near future," Stevens said.
"We are already working hand in hand with the Swan Hill Drag Racing Club on identifying and addressing the issues, consulting with the government partners involved, and assisting the Club in applying for funding from Sport and Recreation Victoria as we have for other ANDRA clubs in the past.
"We look forward to being a part of the Swan Hill Drag Racing Club fulfilling their vision of 17 years ago by building the premier quarter-mile track in regional Victoria."
You can contact the Swan Hill Drag Racing Club on info@swanhilldragway.com.au or visit or www.facebook.com/pg/swanhilldragway for further information.
For more from ANDRA, visit www.andra.com.au