Both Rob Cassar and Rob Dekert went all the way to the finals at South Coast Raceway in their respective brackets at the weekend's South Coast Nationals; round four of the 18/19 Summit Racing Equipment Sportsman Series.
While both would walk away with runners-up plaques at the end of the day, they each also wrote their names into the record books with their performances at the Portland venue. For a full listing of the 660ft records following the weekend, please click here
For Cassar, it was more of a re-write, with the Hillside (Victoria) racer bettering his own AA/CBN 660ft speed record which he set at September's Sunset Strip Nationals (139.15mph) to see it now stand at 140.46mph.
"We were going to try and rewrite the record, we are always chasing records and we will keep on chasing them for the rest of the season," Cassar said while thanking his wife Katie – they have been racing together for 23 years – as well as Denso Auto Parts Australia, PowerPlus Racing Fuels, Shinko Tyers Australia, Nolan Helmets Australia, Ballistic Performance Parts, Lectron Carbs Australia and Lucas Oils.
"The weekend was good for us up until the final, I am still not sure what happened there, we got to around half track and something happened, it jumped out of gear or maybe it didn't go into gear – I am pulling the bike apart at the moment trying to find out what happened and how much damage I have done.
"Earlier we had PBed on the 60ft and the 330ft, we had the national record and reset the track Competition Bike record to 4.58s at 145.45mph and of course made it the finals, so overall it was good. Hopefully we can get the bike sorted in time for the next round where we will keep on chasing records and points.
"Obviously with the championship chase we want to get as many points as we can before we head over to Perth in March; we will then stay there for the Grand Finals in April and hopefully we can come home with a trophy."
Dekert now lays claim to the C/AP speed record at 139.54mph thanks to the Melbourne racer's efforts aboard his Super Stock Pontiac GXP machine.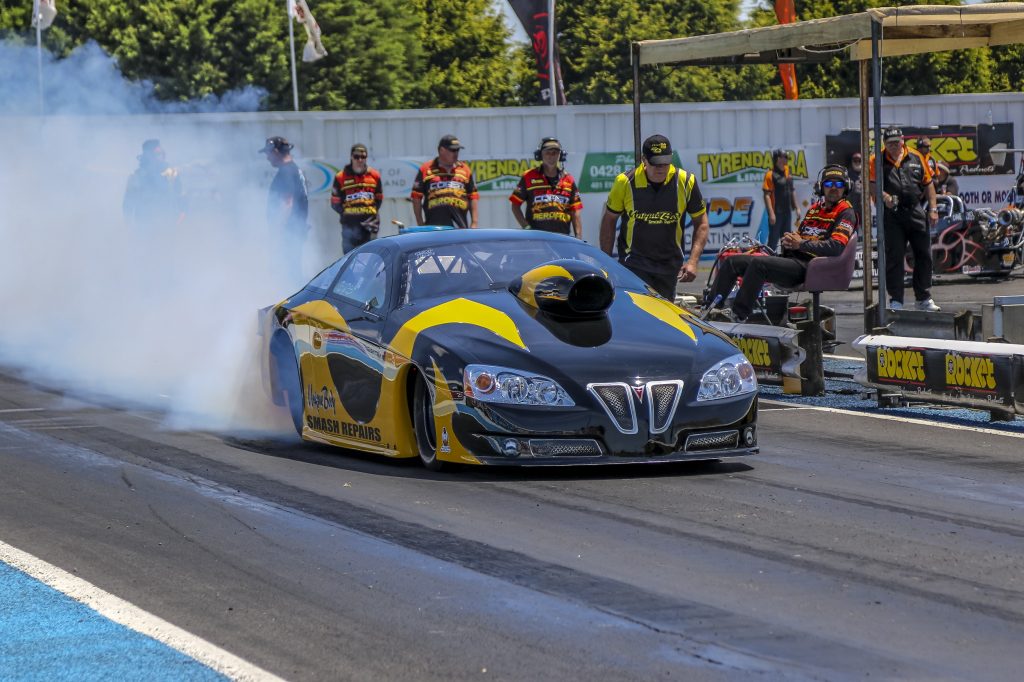 "We weren't trying to set a record, the car has been fast enough to do it for a year, we just didn't want to touch it up – but at Portland we had no choice, to go rounds we had to go fast!" Dekert explained.
"We went all the way to the final but we had no index left. Taking the record doesn't really take the sting out of missing out on the event win, but it is not too bad to go to runner-up and the car is starting to get better which is good.
"We are looking to race the whole series this year and do all we can in the points and see how we go. I have to thank Unique Body Smash Repairs, my wife Deanne and also all my crew and family for their support – I couldn't do this without them."
For more detail on how the weekend's South Coast Nationals event unfolded, please click here.
For a full listing of the 660ft records following the weekend, please click here
Round five of the 18/19 Summit Racing Equipment Sportsman Series, the Goldenstates, will be held at the Perth Motorplex on December 1. For more information on that event, please visit www.motorplex.com.au or www.andra.com.au