The 2021 Red CentreNATS has been lauded as a huge success, with a record-breaking number of cars competing in events across the three-day festival.
More than 900 cars took part in drag racing, burnout competitions, show car displays and four-wheel drive events held at two locations in Alice Springs across September 3-5, with Alice Springs Inland Dragway hosting the popular Heavy Hitters drag racing on the Saturday evening.
When all was said and done, it was the following drag racers who were victorious in their pursuit of Red CentreNATS winner trophies on Saturday evening:
Pro – Connor Begley (runner-up: Kass Ward)
Street – Adam Cross (runner-up: Dierdree Viero)
Bikes – Ben Brusnahan (runner-up: Leith Darrach)
11-11.99 seconds – Stephen Greenfield (runner-up: Chris Whittaker)
10 – 10.99 seconds – Ned Karanovic (runner-up: David Bonetti)
9 – 9.99 seconds – Peter Tzokas (runner-up: Craig Hodge)
8 – 8.99 seconds – Greg Damiani (runner-up: Graeme Horner)
7 – 7.99 seconds – Todd Knight (runner-up: Dennis Baylis)
Pro Winner Connor Begley said he was pleased with how the event had unfolded.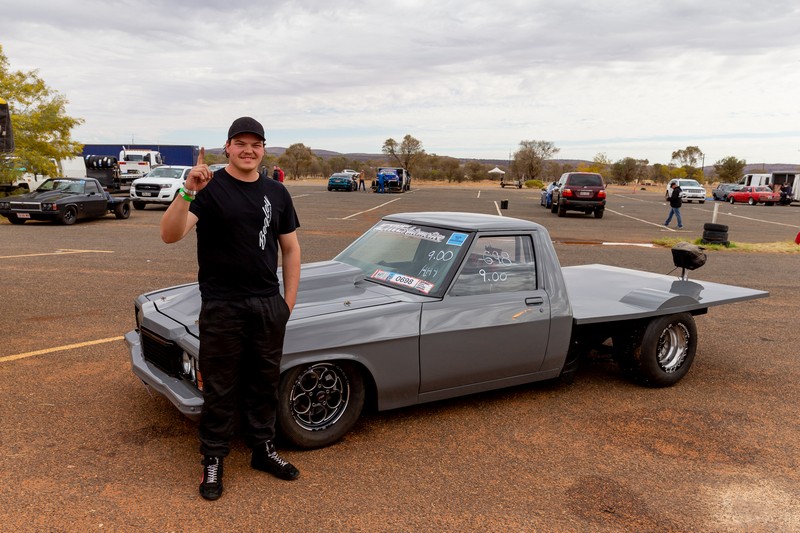 "It was a good event for us, we had a new combo in the car – we went twin turbo, so this was the first time we had that. We did struggle a bit during the day, but we were lucky enough to be getting down the track more consistently by the end of the day and were able to go on to win the Pro class," he said.
"It was a good event overall. There were a lot of different cars, and it was good how they had it separated out into different classes, so everyone had a chance. It was great also to see a good variety of cars from altered to dragsters to street cars.
"I would like to thank all my family and friends that came over, my mum and dad for getting me over there, and also Lauren and Jeff Black from Black Magic Racing, Jett Johnson from Power Management Systems, and Sam and Cassie Rhodes from Vulcan Panel and Paint."
Street winner Adam Cross is already planning his return in 2022.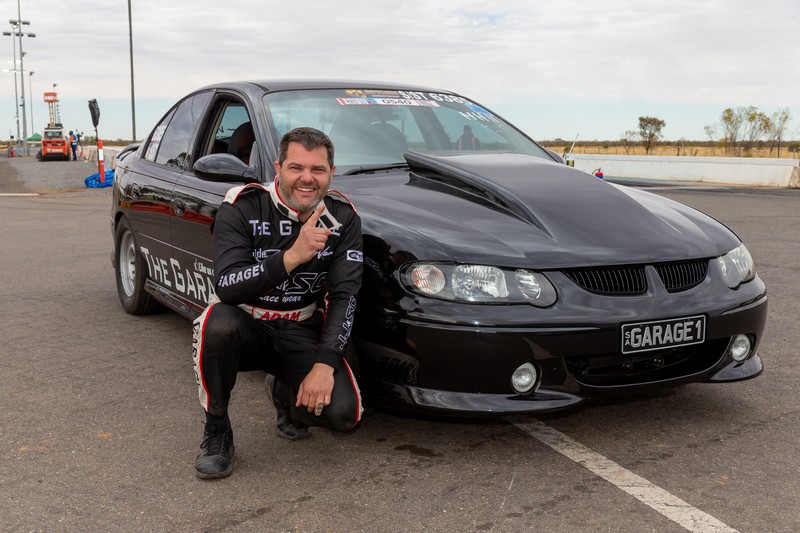 "It was my first Red CentreNATS event and I was bit overwhelmed with it all – how the event was run, how it was organised, everything was really above and beyond my expectations and I had an absolute ball," Cross said.
"I had a feeling when I crossed the line that I may have won but I wasn't sure. When Dierdree and I got to the end and they handed me a white ticket that is when I knew, it turned out I had hole shotted her. I felt sorry for her as she had dialled in her time better than I did, but my reaction time was better, so I won.
"I would like to thank The Garage, Precision Porting, Chris Milton, Nulon, Adelaide Stickerworx and Robbie's Chop Shop.
"See you all again next year!"
The 2022 Red CentreNATS will be held across September 2-4, 2022. Discount entries are open for a limited time. For more info and to enter, go to www.redcentrenats.com.au
2021 RED CENTRE NATS DRAG RACING IMAGE GALLERY
Photos supplied by Red CentreNATS