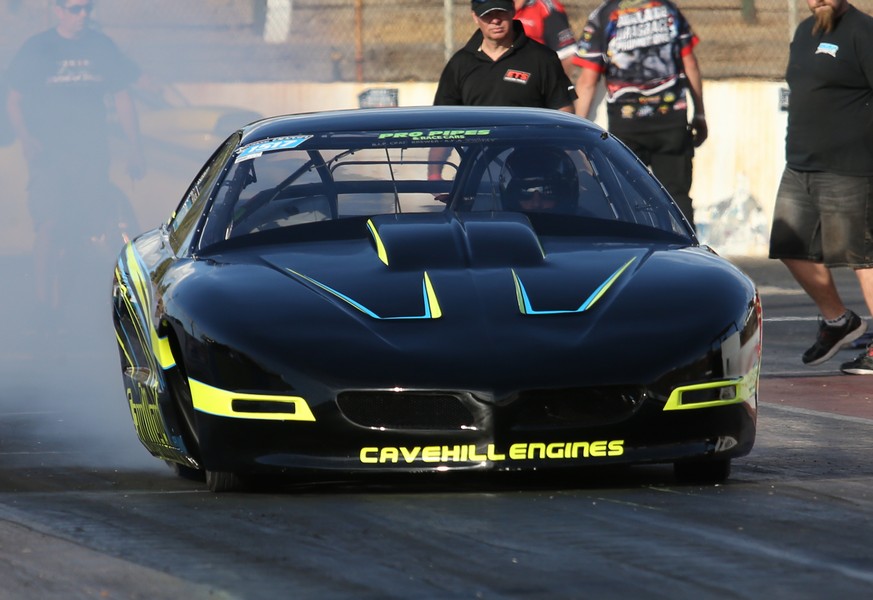 No less than three National Records were set at the ANDRA Grand Finals back in March.
E/D – Craig Geddes – 660ft ET record of 4.600 seconds.
D/GA – Steve Norman – 660ft ET record of 5.298 seconds.
DD/GA – Daniel Camilleri – 660ft ET record of 4.694 seconds at a record setting 147.83mph as well.
The updated 660ft National Records and Indexes can be found by clicking here. Congratulations to all three competitors and crew for a stunning performance at the Grand Finals.
Photo: Daniel Camilleri (Credit: Outlaw Images)