You might not see Liz Johns lining up on the startline, but she plays an integral role in the drag racing community of Western Australia and has done so for more than 20 years.
An ANDRA WA Divisional Council delegate since 2015, and Vice President of the Western Australian Drag Racing Association (WADRA – formerly Westside Drag Racing Association), Johns is also admired for her tireless fundraising efforts and her passion for the sport and its people.
Like so many of our sport's dedicated members, Johns' love of drag racing began when she was a spectator.
"My husband Rick raced in Modified Bike back in the 80s, and we met the likes of Vic Corlett, Ian Jenkins, Justin Appelbee, Noel Edson, Glen Higgins and many other great people who we are still friends with today," explains Johns.
"After watching group three racing for a few years and trying to extend our little family from one child to two, we built a street car for racing.
"That however turned out to be very impractical, so we purchased an ex Steve Igglesden Altered from Andrew Frost (the current WA DC Alternative Division Director) just in time for child number two to be on the way!
"It was certainly a busy time, juggling a race car build and licensing – first at Ravenswood at its last test day and then at the Perth Motorplex when it opened in 2000 – with work, a school aged child and an advancing pregnancy!
"When we turned up for the 2001 Westernationals I was just one week away from my due date, and then drag racing manager Peter Pike wrote on our ticket pack 'no on track entertainment is required,'" she laughed, "thankfully the baby was born the Friday after the event!"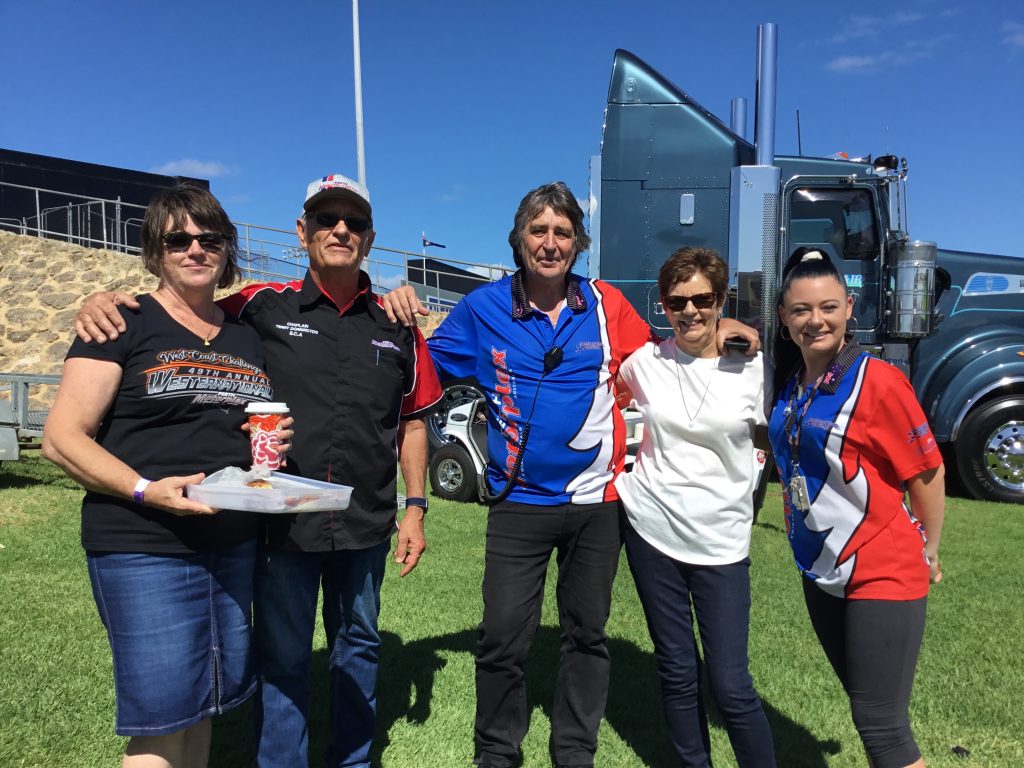 More recently, Johns has further expanded her off-track role.
"After taking some time away from race cars over this last season, I have been volunteering as a Bracket Marshall at the Perth Motorplex," Johns explained.
"I have also been continuing in my role as an ANDRA WA Divisional Council Delegate and as the Vice President of WADRA.
"For me, my involvement always comes back to the people – I love meeting people, helping people, enlightening people and generally being a part of what we all know as our drag racing 'family.'"
While she is not a drag racer in the traditional sense, Johns has played an integral supporting role for a number of race teams over the years and has even faced the tree once or twice herself.
"I have helped out on a few teams over the years, including as crew chief on our own team in both Modified and Super Comp, and also most recently helping out on the Ralph Lewis and Deb Peters Super Comp Mustang as well as with the collaboration between Rick Johns and Ralph Lewis on our Super Comp Altered," she said.
"My mantra was always, 'they could never look after me like I look after them, so I am happy on the outside of the car thanks!' Having said that though, I have taken my street car to a staff day and laid down a few laps!"
The development of Johns' involvement in the sport from crew member/fan to administrative member was sparked by what she describes as a "happy and sad moment" for her and her team.
"After racing our first Altered at the Motorplex in the opening season we only had to win the first round of racing at the April 2001 Grand Final to snag the 'Rookie of the Year' title, however my husband unfortunately lost control and rolled over, destroying the car and also our chance at the title," Johns remembers.
"Thankfully, he was unhurt but given we had just welcomed our second child only two weeks earlier, this incident certainly topped off a remarkably busy, expensive and exciting period in our lives.
"It also kicked off the fantastic association with the drag racing family that we enjoy today, with Peter Townsend being the first person to comfort me on the startline, followed by Terry Dorrington and then so many wonderful offers of support and assistance, most of which came from members of what was then called the Westside Drag Racing Association.
"To try to repay these fantastic people, I joined the Westside Committee and have been involved ever since in various roles.
"We had a new car built and were testing six months later in October and I like to think that I have also been able to pay forward the assistance we received to others over the last 20 years, inspired by those that helped us way back then."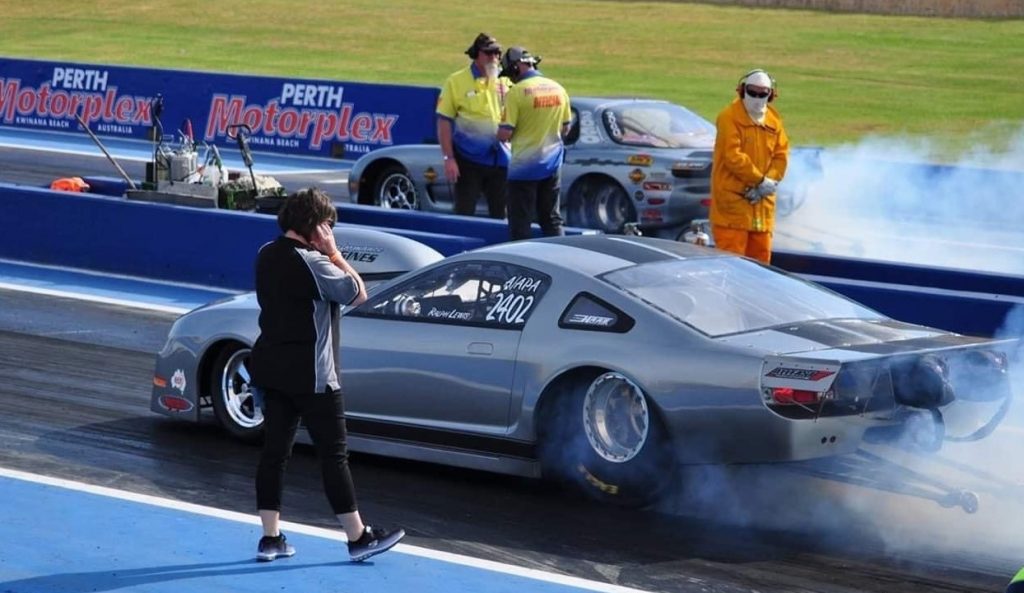 Life is showing no signs of slowing down for Johns either – on or off the track.
"By day I am a full time Maintenance and Equipment Coordinator for a large international exploration drilling company and my husband has a Fabrication business that I do the paperwork for," she said.
"We also have a teenage university student at home, and two lovely grandchildren from our older daughter and her husband that we love spending time with."
Playing such an integral role in the WA drag racing community, it is no surprise that Johns was recently recognised with the 2019/2020 Steve Igglesden 507 Memorial Trophy. The Award recognises a female from the drag racing community who not only does well at her sport but also contributes in other ways to promote drag racing and encourage camaraderie amongst the drag racing community.
"Being part of bringing some of the most exciting motorsport events to the public of Western Australia on multiple levels is truly an honour, and to do it while hanging out with some of your 'besties' is even better," she said.
"I have made some great friends and shared some fantastic experiences both on and off the track all around the country.
"I also have a fascination for engineering and love seeing and experiencing the amazing builds, technology and passion that go into each and every one of the teams that race. Not only on the race cars, but also the innovations in the tools, the pit area construction, the paint schemes and uniforms, and of course the food! Our teams are famous for the fabulous culinary delights that can be found during the events," she chuckled.
"Receiving the Steve Igglesden 507 Award was certainly an honour and has further stoked the fire to keep on going. As the government slogan goes: Act, Belong, Commit!"
To learn more about drag racing in Western Australia, please visit www.andra.com.au or www.wadra.com.au