When Lisa Garbellini claimed the 2021/2022 Summit Racing Equipment Sportsman Series National Championship for Super Street, she dethroned none other than her own husband, Paul Garbellini, who was happily forced to settle for runners-up honours this year.
It is believed that this is the first time a husband and wife have each won the national championship in the same bracket, and the first time they have locked out a 1-2 result.
"It is pretty amazing to be the first husband and wife 1 and 2 in a national championship," Lisa said.
"I think we always had it in the back of our minds that being 1 and 2 would be cool whichever way it happened.
"We didn't think too much about it at the start, but once everything started to fall into place it felt amazing.
"It is definitely a dream come true. I never thought I'd be able to do it, but to be able to achieve it and having Paul by my side all the way, there isn't much else I can ask for.
"I think the bragging rights are pretty equal at home now, but I do keep reminding him of the order this year!" she laughed.
"I still can't believe it has happened, but having the number 1 on the car reminds me every day and puts a smile on my face every time. It's a huge achievement for me to have won it in my first year."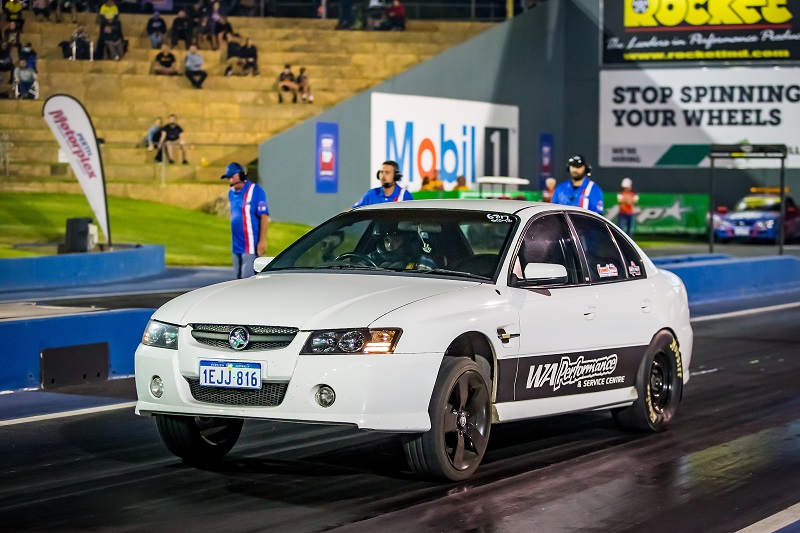 It was another victory over Paul back in 2012 which cemented Lisa's love for drag racing when she was introduced to the sport.
"Paul got me into racing in 2012 and once I brought my own V8 in 2011, he took me down to the Perth Motorplex for a Whoop Ass Wednesday, and then I slowly moved into the Fast series," Lisa explains.
"In one meeting of the Fast series, I met him in the final. We both had pretty good lights and looking at him over the finish line with the win light in my lane, got me hooked. It was the first time I was able to beat him in racing and ever since then I have been hooked."
Paul says that while he no longer has the number one on his car, he still feels like he has won.
"It's a great feeling, there is no one I would want to win it more than Lisa, she has done so well this season and deserves it," Paul said.
"The plan at the start of the season was to try and back up my championship, but after Lisa did so well, I preferred not to take it away from her. Taking the first husband and wife 1 and 2 still feels like we backed it up to me.
"It has been an amazing few years and what we have been able to achieve is amazing, but the good times and good friends we have made along the way have made it all that much better.
"All the people that travel with us and the people from the tracks you go to are so helpful and welcoming, I recommend to everyone that they do some travelling and race at some other tracks around Australia. We have made some of our best memories while on racing trips and I don't regret a single second of it."
For additional comment from Lisa Garbellini, please click here.
For more from ANDRA, visit www.andra.com.au