At the ANDRA Grand Final in March, Corey Pocock and his EH Holden Panel van were recognised with the coveted Crow Cams Best Engineered Award.
For Pocock, receiving the award at Mildura's Sunset Strip was a very pleasant surprise.
"When I was given the award, I honestly thought they were joking. I had never even considered that what we had built would be worthy of such a prestigious award," Pocock said.
"This is an award that I have always had a keen interest in, and I can't believe that my car has won the same award as the likes of Steve Norman's BMW and Wayne Keys' Camaro.
"Crow Cams are a great company which I have used a lot over the years, and I would like to thank them for sponsoring this award which I am very honoured to have received.
"It was a great end to what was a great time for us at the ANDRA Grand Finals – as always it was a really well-run meeting and the crew at Mildura went above and beyond again to get the meeting finished even with the rain on the Saturday."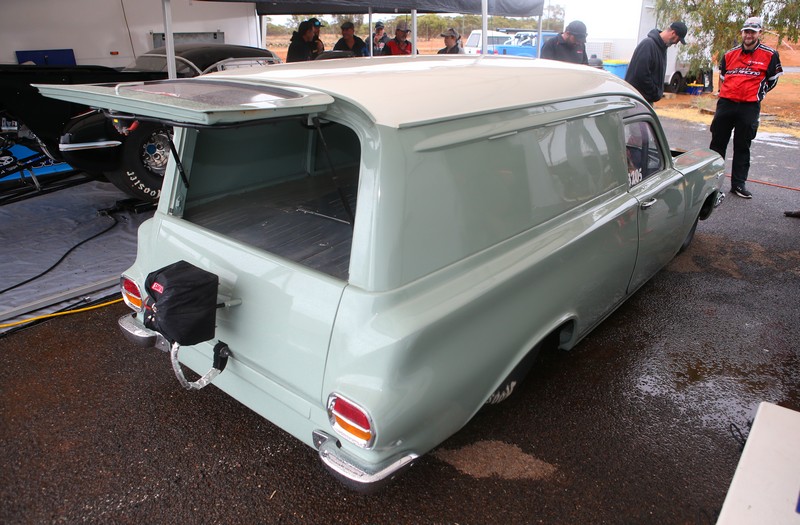 Pocock's journey to building his award-winning race car started back in the early 2000s.
"My team CGW Motorsport was started back in 2004 when myself, Graham Elliot and Wes McLean built a full tube chassis EJ holden ute at home in the shed. We didn't race the car a lot due to having a young family and our local track being shut for a long time, and then unfortunately I crashed this car back in 2014 and destroyed it," he explained.
"Six weeks later we were lucky enough to get the ex-Wick Daymon FE Holden ute and we literately slapped all of my running gear in the car, painted it flat black and got to racing it.
"We had some pretty good success with the car winning a few meetings and running a PB of 5.20 at Mildura with a borrowed 622. But by 2017 I had become annoyed with the way the car looked and decided to do a quick freshen up of the car.
"At the time I had started to get really busy with my Work and Play Trailers business and the car went on the back burner as all I had time for was helping a couple of mates at the track, but about two years ago I decided I needed to get the car out again.
"Being an EH nut, I had a panel van that wasn't going to ever go back on the street, so we took some measurements and started cutting and soon with the help of quite a few mates, the FE ute body came off and the panel van body went on.
"We completely stripped the car and addressed all the bits that were annoying me. As part of this we freshened the small block and glide and changed it to methanol with the intention of driving the car back.
"I have always loved the real 'sleeper' look, hence the lack of a bonnet scoop and the standard Holden paint scheme of Saltbush Green with a Fowlers Ivory roof.
"The whole car is real steel and even has genuine chrome bumpers. Today it runs 6.0 at 113mph over the eighth mile and it is really consistent, while I can also drive it back and around the pits like a street car."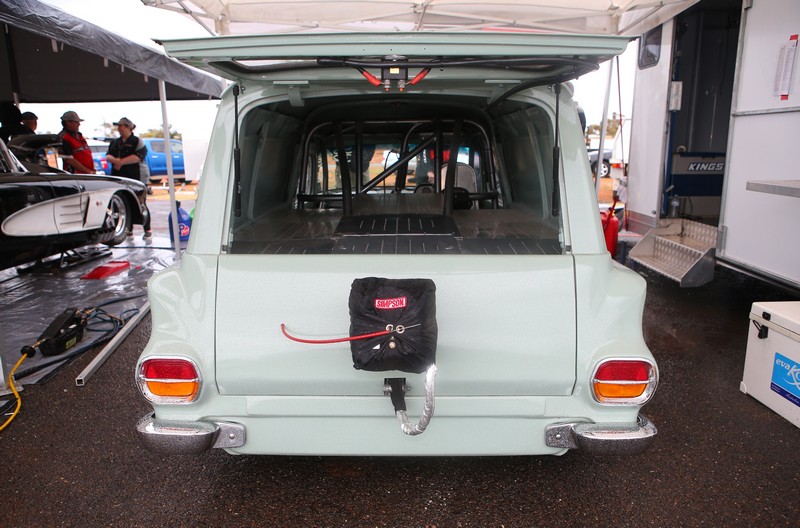 With such a journey behind him, it is unsurprising that Pocock has a long list of people he would like to thank for their help and support.
"My whole career has been a real budget style of racing and I've only been able to afford to do it by building most of the stuff at home with the help of mates," he explained.
"I really need to thank my wife and kids: Kristie, Austin and Sydney.  I would also like to recognise my crew Graham, Wes and Cheeky along with their families for giving them the time to help me out, as well as Mic and Fatty Jennings, Gary, Mark, Wick and Chaz.
"I would also like to thank Work and Play Trailers and Max Cranes as well as all of the volunteers at all of the tracks we race at, especially Steel City at Whyalla and Sunset strip at Mildura, for all that they do."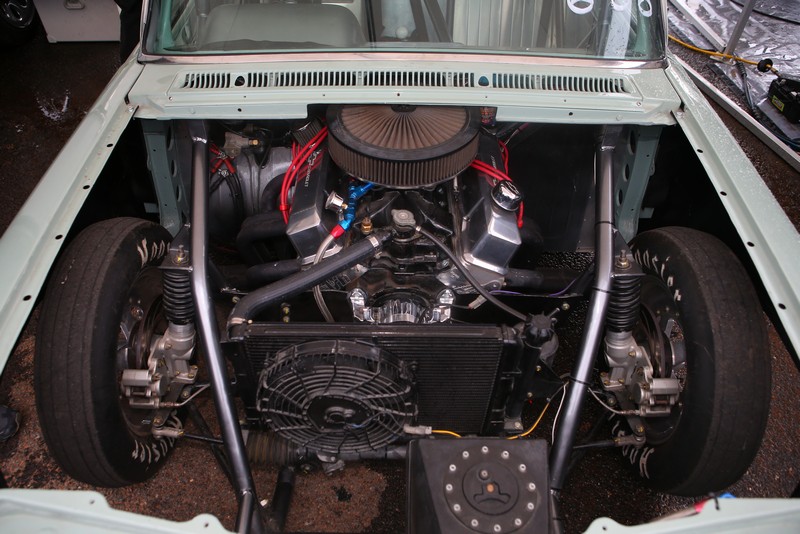 Crow Cams has long been an enthusiastic supporter of ANDRA drag racing. From driving on the street to racing at the strip, Crow Cams' valve train technology has you covered with world class performance and reliability.
The Crow Cams product range includes Next Gen Camshafts, Next Gen Stainless Roller Rockers, Next Gen Race Pushrods, Crow Cams Billet Timing Chain Sets, Crow Cam Followers and Crow Cams Hot Rod Camshafts. Also included are Crow Cams Valve Springs and Retainers, Ford XR6 Turbo Camshaft packages, Next Gen LS V8 Cams, Modular Ford V8 camshafts, Next Gen blower camshafts and more.
For more information about Crow Cams, visit www.crowcams.com.au
The 2019/2021/2021 extended Summit Racing Equipment Sportsman Series recently concluded with the ANDRA Grand Final at Mildura's Sunset Strip. For a full listing of event results and championship points, please click here (results) and here (points tallies).
Dates for the 2021/2022 Summit Racing Equipment Sportsman Series will be released shortly.
For more information, visit www.andra.com.au