26-year-old stonemason Levi Addison may have grown up racing in other motor sports, but when his dad showed him photos of him drag racing in the 80s on an old Harley, he thought drag racing looked like fun and the rest is history.
He may have only started his drag racing journey in 2019 – competing in both Competition Bike and Modified Bike – but Addison has already tasted success – securing the extended 2019/2020/2021 Summit Racing Equipment Sportsman Series Competition Bike title after a hard-fought season.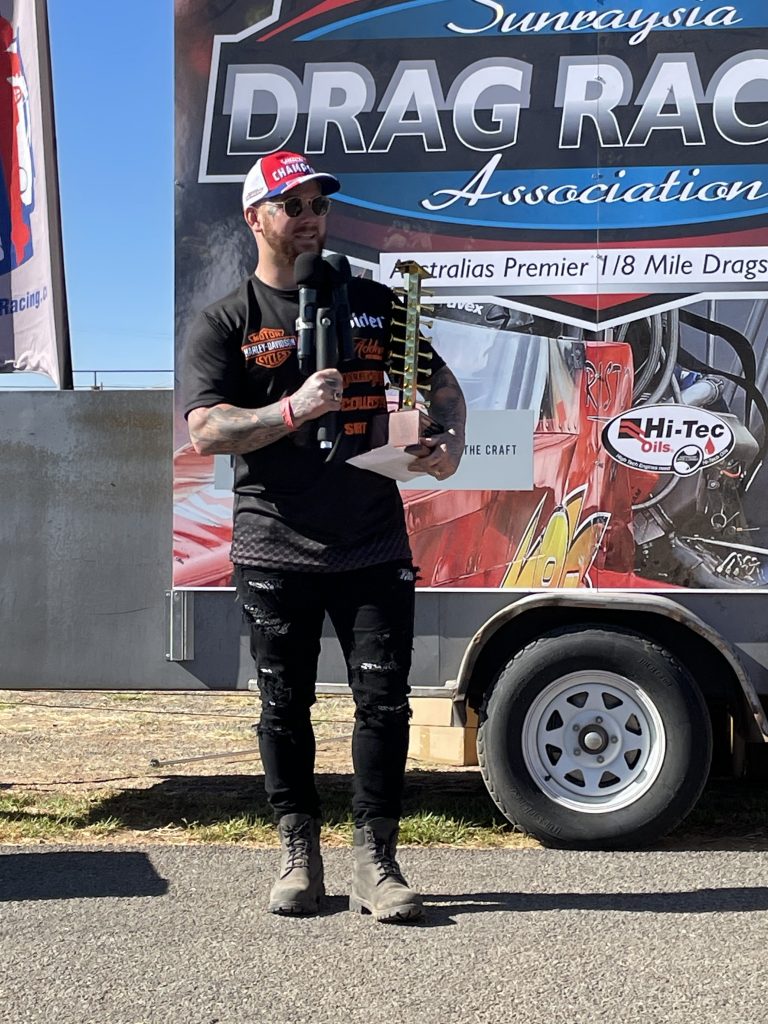 What was your favourite event of the 2019/2020/2021 season and why?
That is a hard one to answer, but I think my favourite event of the season would have had to be the 2020 Westernationals, the atmosphere was amazing it was a great experience.
Now that some time has passed, has it sunk in that you are the National Champion? What does it mean to you to have achieved the title?
It still hasn't sunk in, and to get the win in my first season makes it that little bit sweeter. The whole crew is still over the moon too.
What was the highlight of your season aside from taking out the title?
There are multiple highlights over the season. Securing my first Competition Bike event win at Portland's South Coast Raceway with a Personal Best would have to be up at the top of the list.
What are your plans for the upcoming season?
My first baby is due around the same time as when I believe the first round will be, but we will be trying to make it to as many rounds as possible. We 100 percent intend to defend our title; we won't be giving it up without a fight!
Why do you choose to compete in the Competition Bike category?
I was asked to 'fill in' for a round when there were a few riders out and at that event we came third, so the team and I decided to stick with that class along with the class we were already competing in (Modified Bike) and see where it led us. The bike I won the title on is a 2006 Harley Davidson V Rod Destroyer and in the future, we are planning to keep the same bike, with a few little upgrades. Ultimately our goal is to race a nitro Harley.
Who would you like to thank for the roles they have played in your title season?
Firstly, I would like to thank all of my family, including my pregnant wife, my mum and dad and brother and sister for helping out over the whole season – without them I couldn't have done it. I would also like to thank my sponsors: Gary and his wife Lauren from Motoshack Echuca for spending endless amounts of hours working on the bikes; Cartel Auto Detailing; Harley Heaven Melbourne; The Collective Family; FastaMoto; Addison Memorials; Kls Property Maintenance; Echuca Moama Exhaust; and K Rock Automotive. I would also like to thank the whole team at ANDRA, Summit Racing Equipment and all of the volunteers for their work over the whole season.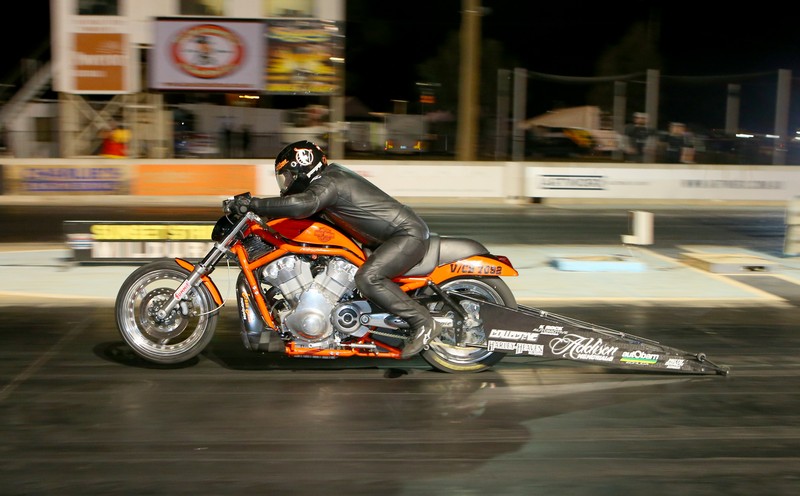 For a full list of ANDRA Champions, please click here.
For the final points tally for the 2019/2020/2021 Summit Racing Equipment Sportsman Series, please click here.