Benaraby Raceway was pleased to host Gladstone Region Mayor Matt Burnett as part of its Off Street Drags event today.
Councillor Burnett took to the track ahead of tomorrow's round two of the 2019 Summit Racing Queensland Championship at the Gladstone facility.
During the visit, Cr Burnett spoke with racers, fans and was treated to a ride down the quarter mile in a 9.50 second Ford XY thanks to driver Noel Smith.
"It has been a fantastic day here at Benaraby Raceway," he said.
"The raceway is a valuable asset to our community, and I commend all of the hard work that goes on behind the scenes to ensure its continued success.
"I am sure all who attend round two of the Summit Racing Queensland Championship will have an awesome day."
Cr Burnett thanked Track Secretary Rebecca McLaughlin and track staff who ensured a great day was had.
"I am proud we have a motorsport precinct in the Gladstone Region that encourages road safety while providing a safe place to race and have fun."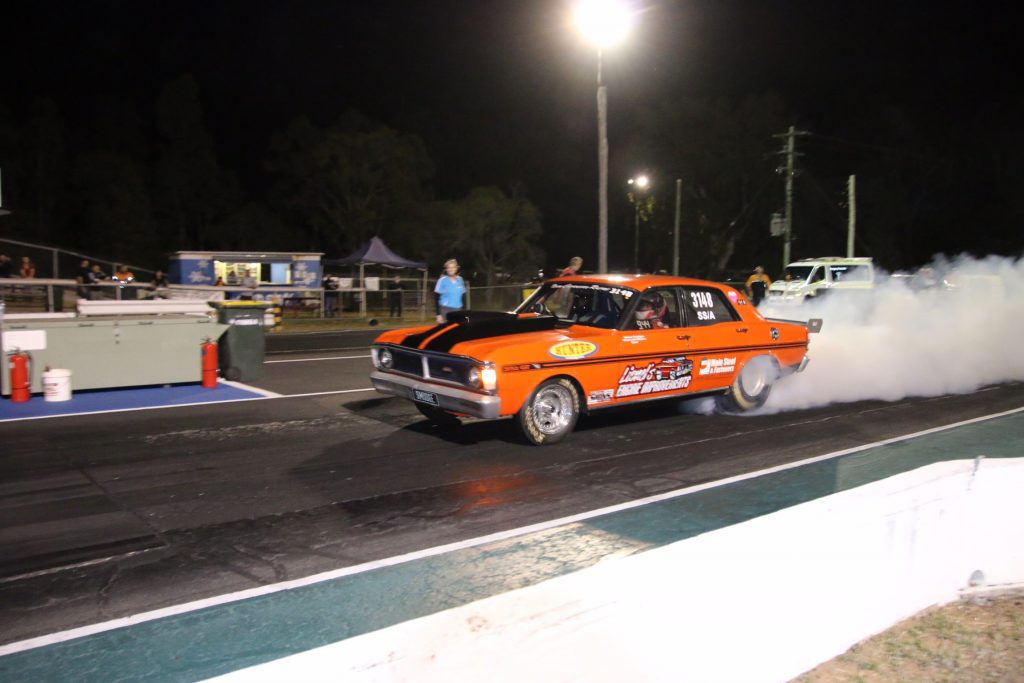 Benaraby Raceway President Glenn Williams said he was honoured to have the Mayor visit the drag strip.
"As a not-for-profit community venue, having the support of our local politicians is vitally important and we are so glad to enjoy the support of Mayor Matt Burnett and to have been able to host him at the track today," Williams said.
"We have a lot of great plans for Benaraby Raceway and enjoyed being able to speak to Mayor Burnett about those today while treating him to the sights and sounds of the Off Street Drags and also giving him his own run down the drag strip.
"It has been a really good day and tomorrow is shaping up to be even better with round two of the Summit Racing Queensland Championships – if you are in the area we encourage you to come down and check out a great day of racing and fun on and off the track."
Round two of the Summit Racing Queensland Championships will be held at Benaraby Raceway on Saturday August 31.
The three-round state-based championship develops and promotes drag racing in regional Queensland, and also visits Ironbark Raceway (round one) and Palmyra Dragway (round three). The winning competitors will be announced as the Summit Racing Queensland Champion for their class with the awarding of a prestigious ANDRA Copper Christmas Tree trophy.
For more information, visit www.facebook.com/andra.QLD.Champs/, www.benarabyraceway.com or www.andra.com.au
FEATURE PHOTO AT TOP: CREDIT TO ROGUE SNAPPER PHOTOGRAPHY