The Australian National Drag Racing Association (ANDRA) and Dragway at The Bend are pleased to announce the official signing of a sanctioning agreement between the two parties.
ANDRA will provide sanctioning services for a wide range of events to be held at the new Dragway at The Bend, including this Friday's Harley Davidson HogFest and the upcoming Spring Nationals featuring the National Drag Racing Championship (NDRC) on October 21 and 22.
"The completion of Dragway at The Bend has been hotly anticipated by the entire Australian drag racing community and ANDRA is pleased to be a part of the operation of this world-class facility through the provision of sanctioning services," ANDRA Chief Executive Officer, Tim McAvaney, said.
"With the track inspection completed, we look forward to seeing the first ever events being held here, including October's Spring Nationals – the first national-level event for the venue.
"Having such an incredible new facility coming online for Australian drag racing is certainly very exciting for all involved in Australian drag racing, and especially those located in South Australia."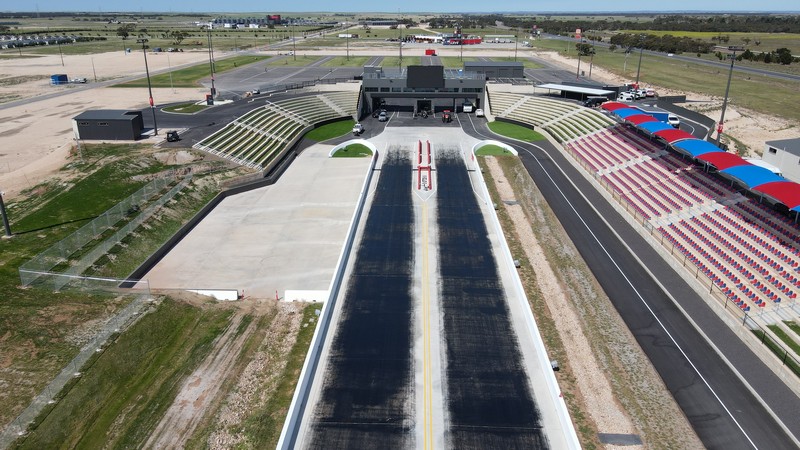 Built as part of the Shahin family's continued investment in the Shell V-Power Motorsport Park facility, Dragway at The Bend is preparing to bring not only domestic but also international events to Tailem Bend, South Australia.
"With the completion of the Dragway at The Bend we are excited to welcome all drag racers, event organisers and sanctioning bodies who want to utilise this world class facility and put the motorsport discipline of Drag Racing back on the map here in South Australia," Shell V-Power Motorsport Park Managing Director, Sam Shahin, said.
"This facility is a cornerstone of the master plan of the Shell V-Power Motorsport Park and we are thrilled to welcome the public to enjoy more motorsport here at The Bend."
For more information about Dragway at The Bend, visit www.thebend.com.au/dragway
For more information about ANDRA, visit www.andra.com.au