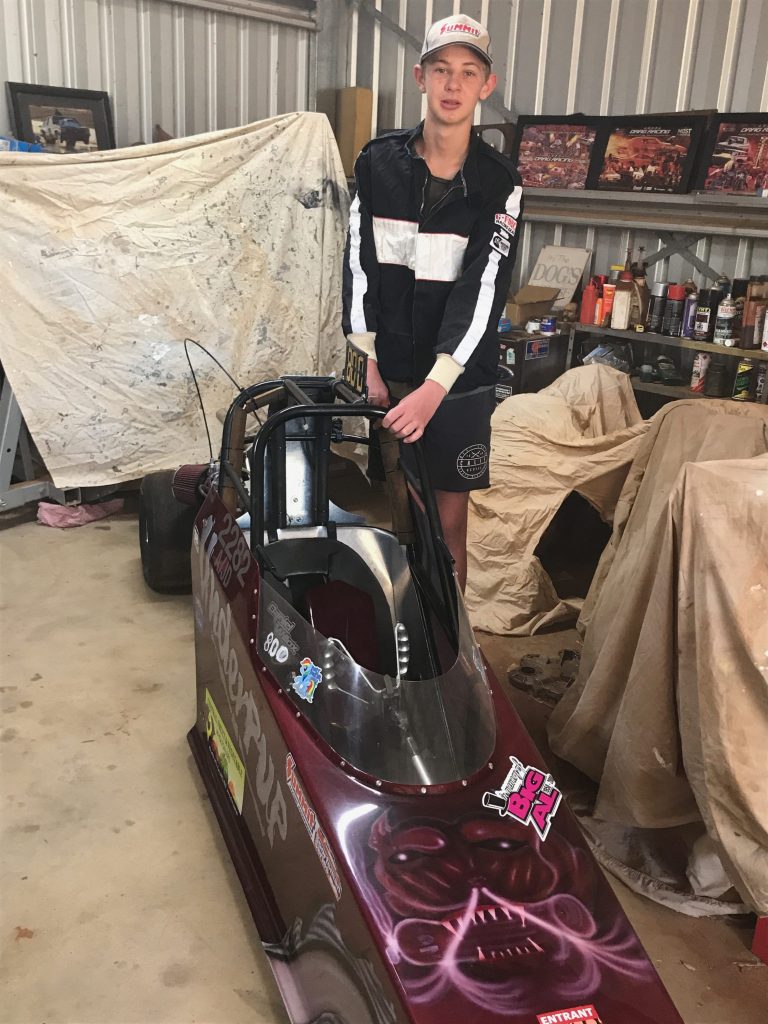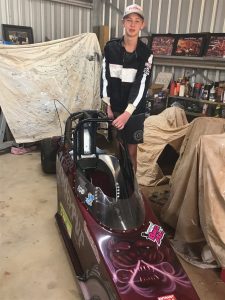 Fifteen-year-old racer Daniel Willox is one of a host of racers currently preparing to hit his home-track of Alice Springs Inland Dragway for the upcoming Queen of the Street and Company Car Challenge event on Saturday October 31.
The event will also host the final round of the 2020 Central Australian Drag Racing Association (CADRA) Championship, in which Willox is leading the points for the Junior Dragster bracket.
The grade 10 student started racing in 2013, after being introduced to the sport by his family.
"My mum Geraldine and dad Mick both used to race, and we would go to the events and one day dad asked me if I wanted to go racing because I really enjoyed watching the cars go down the strip," Willox explained.
"Soon enough one thing lead to another and we got the car and got racing.
"Mum has stopped racing and dad is on a break at the moment, but we are trying to get my step-mum Kerry to start racing so soon there won't just be me out there."
By virtue of its remote location, Alice Springs does not attract a large number of junior dragsters on a regular basis, but Willox has not let that spoil his fun.
"I do really enjoy racing, even though I am often just racing by myself. The sudden burst of speed at the start is the most entertaining bit," he said.
"My main focus is on racing myself, and on focusing on improving. I love it of course when I have the chance to compete against others, but in the meantime, we just keep running those times and concentrating on getting the dragster to run the best that it can."
Willox has had plenty of highlights over his racing career so far.
"My first pass ever was at Mildura in Victoria – that is where I did my licensing passes and also had my first race, so that was definitely a stand-out moment," Willox said.
"It was also pretty cool when I achieved a .000 reaction time in 2016, and to also claim the title of NT Number One for Junior Dragster at the NT Titles in both 2019 and 2020. That felt pretty good."
Like most racers, Willox has a host of people behind him, supporting his endeavours.
"I would like to thank my sponsors Central Fruit and Vegetable Wholesalers, SP Sheet Metal, Fullblown Kustoms, Stanes Transport and ANK Engineering, and of course also my mum and dad, for all of their support," he said.
The final two rounds of the CADRA Championship will be held on back to back weekends at Alice Springs Inland Dragway across October 25 and October 31.
For more information, visit www.cadra.com.au