Steve Norman came oh-so-close to snagging his second Summit Racing Equipment Sportsman Series title in Super Stock last season, missing out to Matt Forbes by only a matter of points with a fight that went all the way to the final event. This time around, Norman and his impressive BMW took no prisoners to take a convincing victory in the hard-fought bracket.
How did you get into drag racing?
I first got involved with racing when I was crewing for Tom Hugo back in the early 90s. I was into Harleys and had a bad crash and thought I would have a go. I had always been a keen spectator my dad had taken me to AIR back in the early days of the track. I started in Super Sedan and was awful at DYO as I just couldn't bring myself to back off when I was in front – I still can't!
Why do you choose to compete in the Super Stock category? Do you have plans to try other classes?
Super Stock has always been my favourite bracket. With the high revving small blocks, there is nothing like it. I did toy with the idea of Pro Stock a few years ago but gave it a miss as it is too big of a commitment for me – not that Super Stock is a walk in the park either!
As far as other classes are concerned, for me it is Super Stock or nothing I am afraid.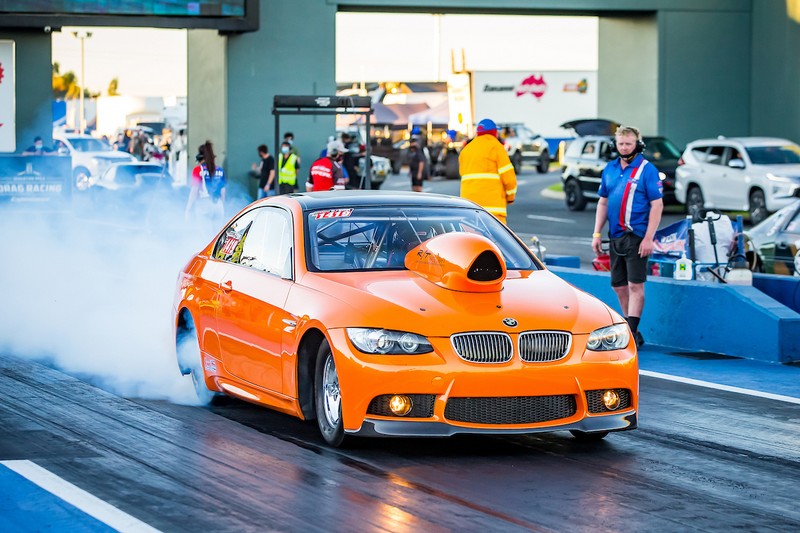 What was your favourite event of the 2021/2022 season and why?
My favourite event of the season would have to be the Westernationals – that is true for this year and pretty much for every year! It has the best track, staff, management and spectators in the country.
I also really love competing at Portland and Mildura on the short tracks as well as it all happens really quick, and you really have to be on your game.
Now that some time has passed, has it sunk in that you are a two-time National Champion? What does it mean to you to have achieved the title this year, and to claim your second title?
The championship is a really special thing to us, especially with the travelling the commitment from Ryan and Reg and the dollars involved. The second championship is good for all of us involved, as our first one was a few years ago now.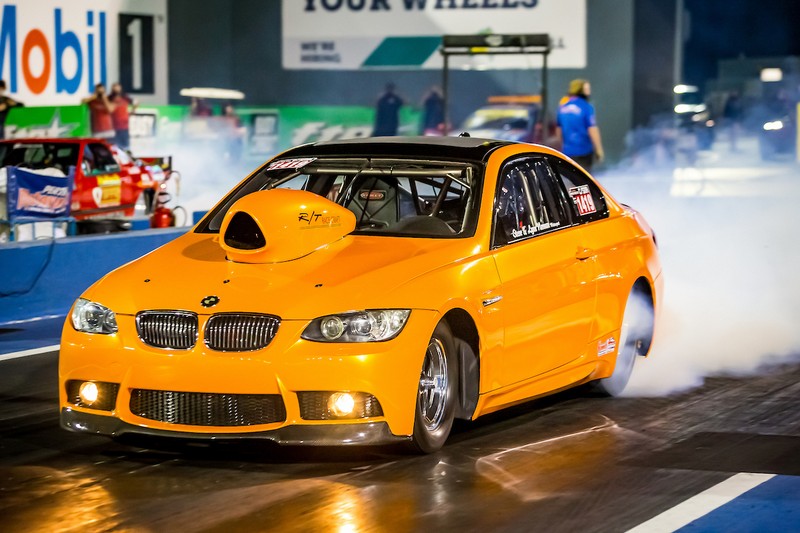 What are your plans for the upcoming season? Do you plan to defend your title?
As far as next season is concerned, hopefully it will be more of the same with more tracks and competitors involved in Super Stock.
Yes, we have every intention of defending our title. We are planning some changes to the BMW for the upcoming season as well as our end of season usual maintenance program.
We are looking forward to racing a bit closer to home with, hopefully, some rounds at Tailem Bend.
How confident are you of going back-to-back?
We are confident that the changes we are planning will keep us very competitive in the bracket. It would be excellent to go back-to-back with another championship given the effort Ryan and Reg put in.
Who would you like to thank for the roles they have played in your title season?
None of my success would be possible without the support behind the scenes these days of my wife Lynn. As far as my crew are concerned, Ryan and Reg Lee – there is none better, and I would have been long gone from this sport without them. The team also has ongoing support from Peter Ridgeway, Sam from SA Race Trans, Simon from ETS Race Fuels Australia, and Craig from RCE Queensland. And last but not least, thank you to the boys and girls from ANDRA for keeping it all rolling along.
For the complete listing of ANDRA champions, please click here.