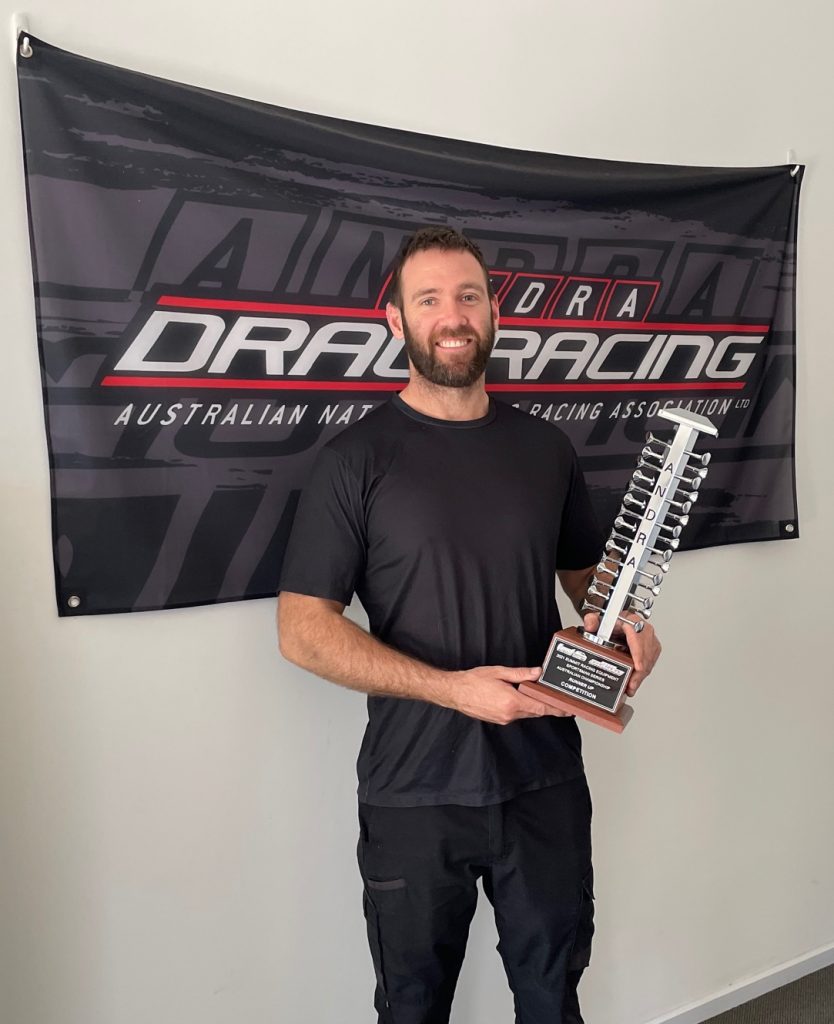 After walking away from the extended 2019/2020/2021 Summit Racing Equipment Sportsman Series with the runner-up trophy in Competition, Terry Waterman has his eyes on the big prize.
"My favourite event of the extended season was the last event I was able to do, which was the South Coast 660 at Portland in January," Waterman said.
"We were finally able to get the car back close to where we want it where it is nice and competitive, and it was also the first time we had camped at the track. The event had such a good atmosphere and of course, good people.
"We would have loved to go on and attend the Westernationals and the Grand Final in Mildura, but unfortunately for us it just wasn't possible this year.
"Even though it meant we couldn't challenge for the championship win this time around, it was a really good feeling to achieve the runner-up honours and it has made me want to attend more events in the coming season so we can play the game a little more."
The 36-year-old from Adelaide already has high hopes for the coming 2021/2022 Summit Racing Equipment Sportsman Series season in his Grenade Racing Mazda RX2.
"I am planning on running a lot more meets this coming season and to be honest I think we can run close to the pointy end if we have some luck," he said.
"I 100 percent know we can be fast enough, I am just not sure how many times in a row the little 1.3 litre will let us do it," he chuckled.
"I am also hoping that we can crack the six second quarter-mile ET this year – it has been a long time coming!"
Racing for more than 10 years, Waterman's love of drag racing is obvious.
"About a decade ago a mate of mine convinced me to go to Heathcote with the drift car of the time and I was hooked after my first 13 second pass. Then I broke an axle on the second pass and the rest is history," he reflects.
"It is not just the racing that keeps me coming back. It is the entire process – the car prep, the road trips, and the friends you make along the way.
"For all of their support across this journey I would like to thank my wife Allie, my family and crew who make it possible to run the level we run at, Shaun and the Boostworx lads, Billet Inc Power Seals, City Discount Tyres Port Adelaide, and Pro Paint and Panel."
For a full listing of event results and championship points from the extended 2019/2020/2021 Summit Racing Equipment Sportsman Series, please click here (results) and here (points tallies).
Dates for the 2021/2022 Summit Racing Equipment Sportsman Series will be released shortly.
For more information, visit www.andra.com.au
IMAGE AT TOP: CREDIT TO AUTOMOTIVE EVENT IMAGES