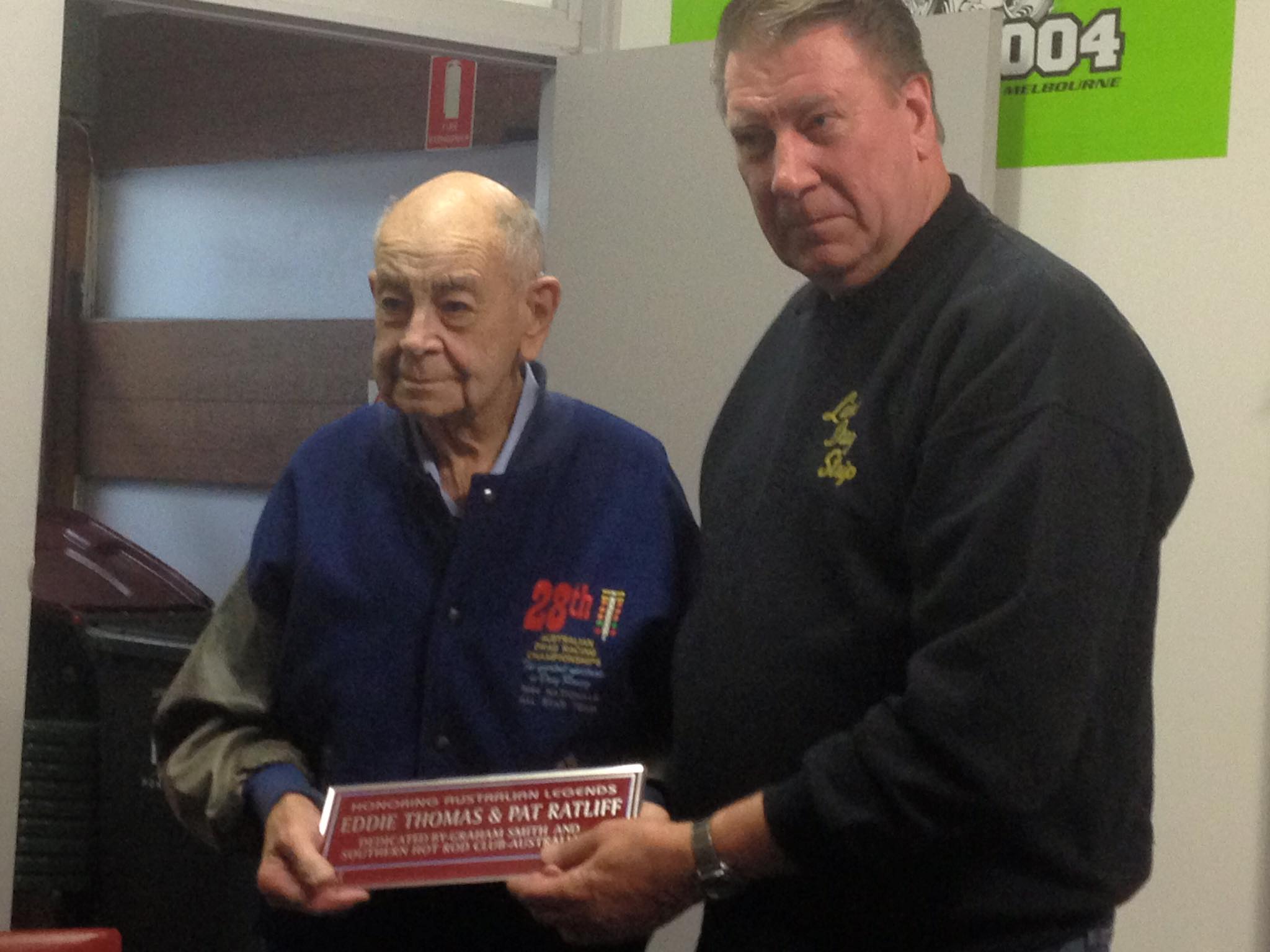 The Australian National Drag Racing Association, its members, management and staff send their deepest condolences to the family and friends of Top Fuel pioneer, Eddie Thomas.
Eddie passed away earlier today at 99 years of age.
The founder of Redline Engineering, Thomas was widely regarded as a pioneer of the Top Fuel scene in Australia – he was not only the first into the tens, nines and eights, but also pioneered the use of parachutes and fire suits.
All at ANDRA are saddened to hear of Eddie's passing, and send their commiserations to his family and friends at this time.
(Photo supplied by the Ratliff family)