Earlier this year, valued ANDRA supporter Crow Cams made an exciting move into a bigger and better facility, allowing it to expand its services to customers.
Crow Cams Australia General Manager, Lindsay Izzard, explains that the move has allowed Crow Cams to not only widen its manufacturing capacity and expand its product ranges, but also to look forward to hosting events once COVID-19 restrictions lift.
"In May of this year, we moved into the facilities of our parent company, Metal Form Group, in Knoxfield, Victoria," Izzard explains.
"The Knoxfield site has in the past been used as a manufacturing base to supply tooling and pressed metal components, primarily for the auto industry.
"It has been slowly transitioning into other areas of manufacturing in light of the demise of the auto industry in Australia and as such, the toolmaking and stamping side of the business will be formerly closed by the end of this month (September).
"While this sadly brings to a close a manufacturing story which covers more than 50 years of supporting the Australian automotive industry, the extra space it makes available suited perfectly for Crow Cams when we were looking for our new home alongside fellow Metal Form Group companies Beza Patterns, Balmic Metal Form and Roller Shutter Components.
"The Group is run by the one management team and will give Crow Cams great support as we continue to grow in our new home."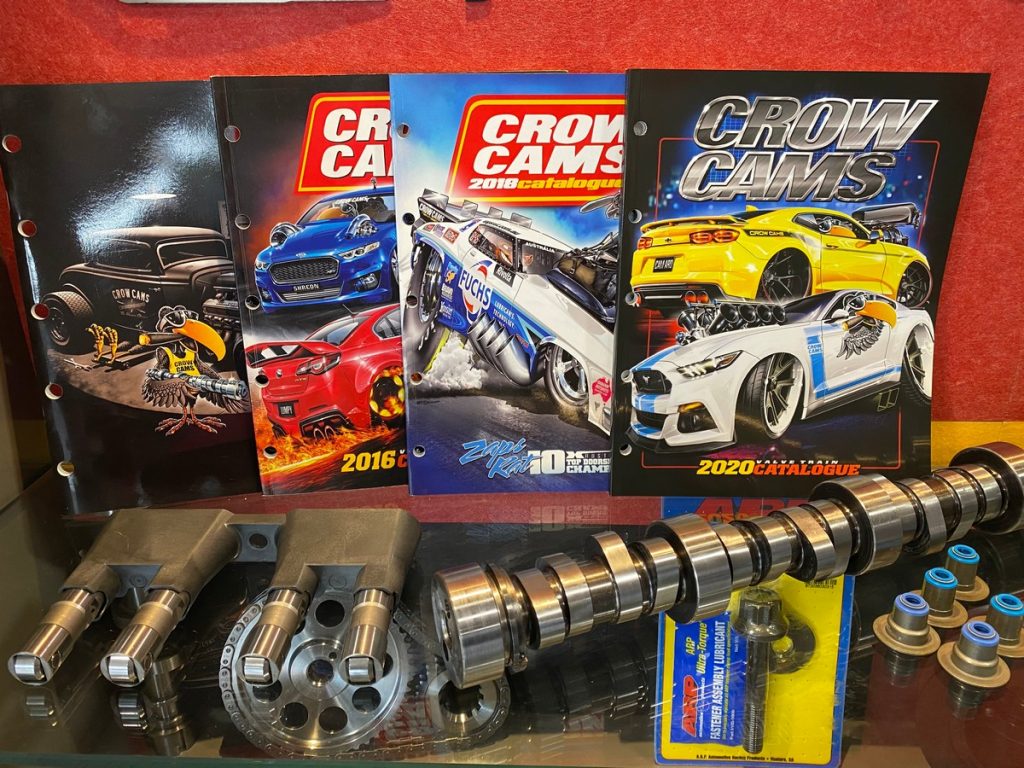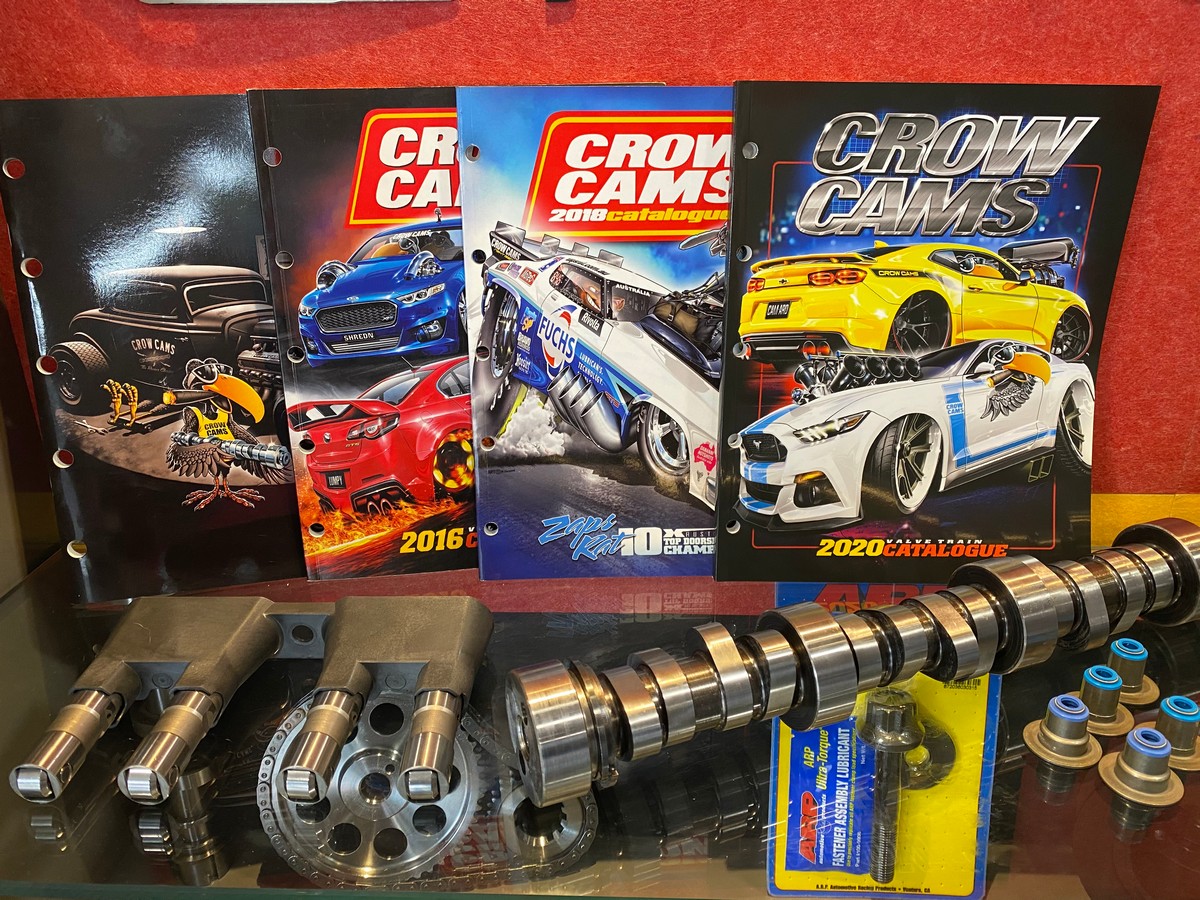 Crow Cams Australia manufactures cam shafts and also supplies other valve train components and automotive parts, with its service capability expanding dramatically since the move to Knoxfield.
"Over a 12-month period a huge transformation period was undertaken at the Knoxfield site to give Crow Cams its own entrance, show room and manufacturing and warehousing space," Izzard explained
"The trigger was pulled in the last week of April, and over the next two weeks we made the move. It was a super effort by all involved, as we were up and running within the two weeks and we had cams being ground in the very first week.
"Due to COVID-19 restrictions we have had a few loose ends to clean up and finish off, but all in all the move has given us plenty of room to expand our product range in a much cleaner, brighter and healthier environment than our previous location in Campbellfield."
The new site, located at 1 Griffith Street in Knoxfield, comes complete with large off-road carparks with covered loading bays which Izzard says hold plenty of potential for future events.
"These carparks will be great for holding club events and shows which is something that has previously always been difficult for us to achieve due to a lack of space," Izzard said.
"We have already begun discussions with numerous clubs about hosting club days/nights, shows and more and we look forward to holding a grand opening once we can complete the finishing touches and the COVID-19 restrictions are lifted."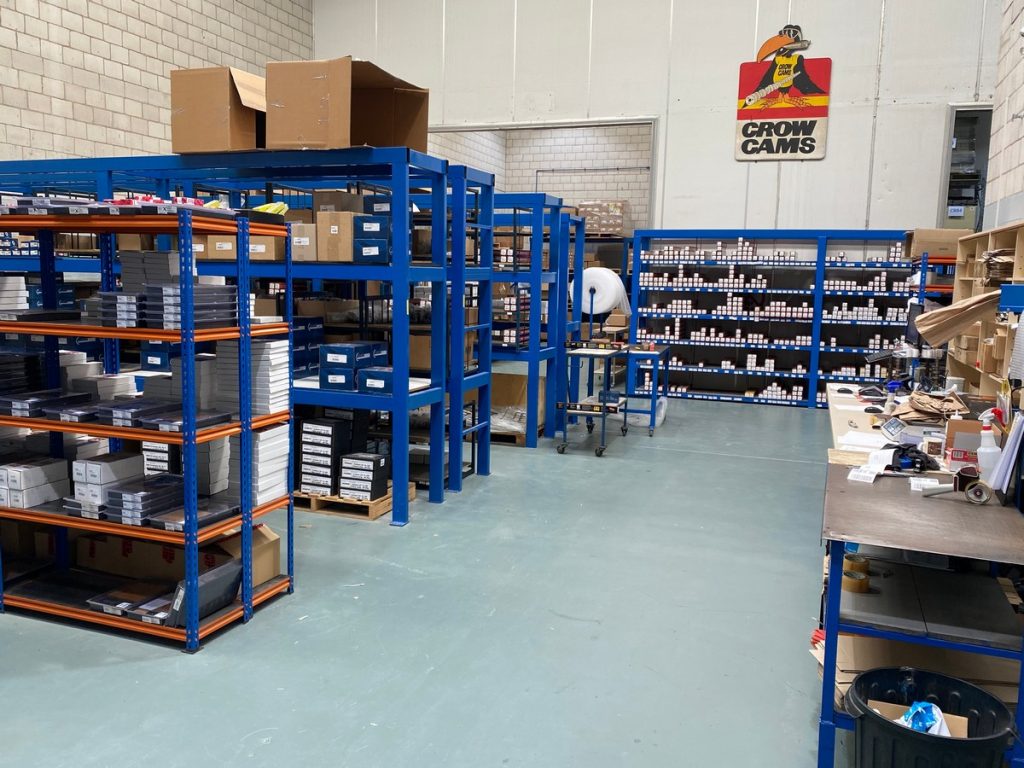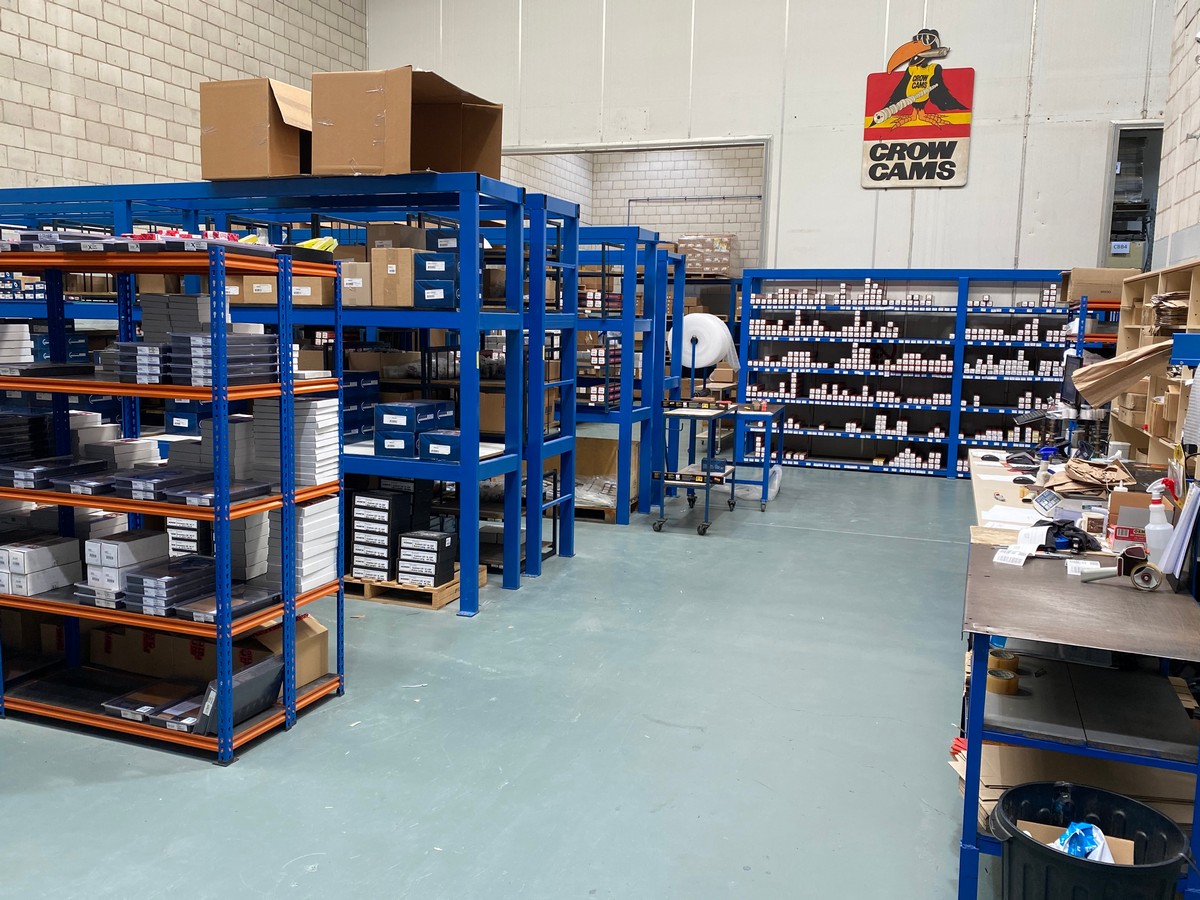 The ability to host events is not the only benefit presented to Crow Cams and its customers thanks to the new location.
"With the extra space in our new premises we also have the ability to hold a lot more stock and expand our range," Izzard said.
"The popularity of the LS engine is a big driver for our business at the moment. We have expanded our range in response to this and will continue to do so until we become a true one-stop LS shop.
"There are also plans in place to expand our range across the many other brands we currently support, and these range expansions will be introduced over the coming years.
"We also plan to grow our manufacturing capability and first and foremost will be focusing on growing our grinding capacity.
"Currently we are struggling to meet demand for our camshafts, and this has been especially so for the last 12 months, but now that we have more room, we are bringing in more machines to help with that situation.
"We can also hold more billet stock on-location, which will help alleviate supply chain hold-ups.
"These expansions of our capabilities and our range means we are also looking to expand our staffing, with new staff to be hired across various areas including our stores, manufacturing and sales departments.
"It is certainly an exciting time for us, especially as we see the demand for our products continuing to grow.
"We are very thankful that the Australian consumer continues to support us in these difficult times for manufacturing in this country."
The new Crow Cams Australia facilities are located at 1 Griffith Street, Knoxfield, Victoria. For more information, visit www.crowcams.com.au
TO TAKE A LOOK INSIDE CROW CAMS' NEW FACILITY, CHECK OUT THE BELOW IMAGE GALLERY: