With just the ANDRA Grand Final left to be run for the 2019/2020 Summit Racing Equipment Sportsman Series Super Street battle, a number of racers are in contention for the title.
Michael Giannaros and Nikolas Karanovic are sharing the top of the points tally on maximum points (300), leading Paul Garbellini (250), Rodney Kerr (240) and Michael Jennings (200) ahead of the final event of the season.
Giannaros got his championship campaign off to a fantastic start with back to back round wins at Alice Spring's Desert Nationals and Darwin's NT Nationals.
"To be one of the two racers on maximum points in my bracket is unbelievable and challenging," Giannaros said.
"This has been a pretty surreal feeling and I still cannot believe that I won the Desert Nationals in Alice Springs and then the NT Nationals after making a last minute decision to go to Darwin.
"To come home to Adelaide with two ANDRA Christmas Trees back to back is unreal and rewarding; this was never on my agenda.
"If I was to take out the Grand Final and bring home the championship Gold tree that would be absolutely amazing – but at the end of the day, win or lose, it has been a great adventure which has seen us travel to wonderful parts of Australia and meet great people and experience some great sportsmanship along the way.
"This has certainly been a great 2019/2020 season for myself and it is definitely one that I will remember forever.
"I would like to thank Mark and Maxine from Huntsman Racing for sponsoring me and also my wife Rebecca for her help and support throughout the season.
"I also want to thank all of the racers for making this season what it has been and also ANDRA and all of the great people and volunteers who put in so much of their time and effort to make these events run well."
After being the runner-up in last year's Super Street title, Karanovic is hesitant to count his chickens before they hatch.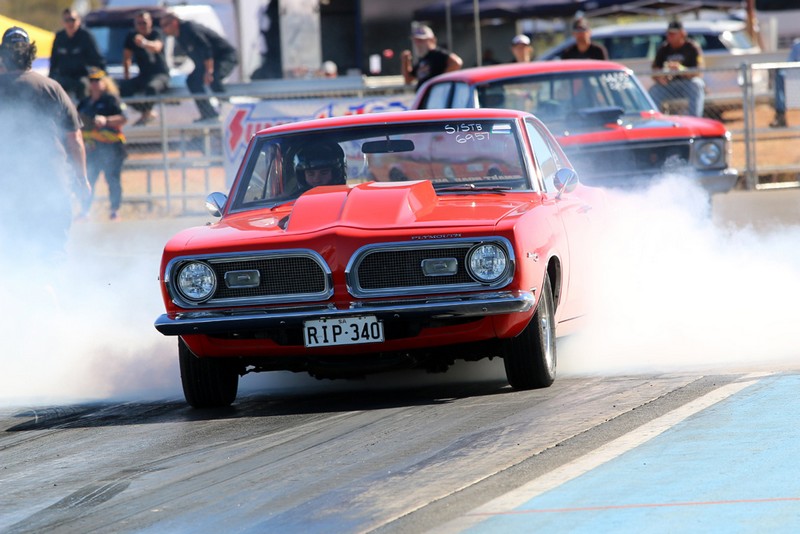 "Super street is such a competitive bracket. Even though you may be on maximum points along with other competitors, you can never feel confident. The top four are all in with the chance to walk away with the championship, so at the finals anything could happen," Karanovic said.
"Winning the championship is what everyone races for. To be able to win would be a big reward for the effort put in throughout the season.
"All of the Super Street racers this year have been extremely competitive. It does not matter who you race, you have to be on your A-game, as any racer that enters the event is able to put you on the trailer.
"Super Street is a bracket that can suit many different age groups and abilities. It suits people who have been racing for many years, to a beginner having their first pass down the track, to a driver coming out of time from Junior Dragster; it is a bracket for anyone. Everyone is willing to help each other, from lending a hand in the pits or on the start line, to lending a part to get you back on track; so it is a great environment to be around.
"For me, the best moment this season so far would have to be coming runner up at the South Coast 660. Three years ago, we unfortunately lost a fellow racer and a good friend, so to be able to get the runner up result at that event was a special moment which will not be forgotten.
"I would like to thank my mum and dad for giving me the opportunity to race and towing the car from track to track around the country. I also want to thank my sister Natasha and her boyfriend Carmine for the help and support throughout the season as well as my sponsors Gawler Mechanical, Damiani Premium Hay Gawler River, Fresh Fruit for You, Five Star Cabinets, The Coffee Barun, Smokin' Grillers, City Demolition and Earth Moving, UD Designs, Smart Road Auto Wreckers, Smart Road Towing and Work and Play Trailers. Without these guys, I wouldn't have been able to contest the season."
To view the current points tally for the 2019/2020 Summit Racing Equipment Sportsman Series, please click here.
The ANDRA Grand Final is currently postponed due to COVID-19 restrictions. ANDRA hopes to host the event later this year on dates to be confirmed. For more information, visit www.andra.com.au