The 2019/2020 Summit Racing Equipment Sportsman Series Super Sedan title will come down to the wire, with Chris Lioulios and Martin Mirco tied on maximum points ahead of the upcoming ANDRA Grand Final.
Lioulios and Mirco are both on 300 points after strong seasons to date, leading Joe Carbone (240), Peter Tzokas (210) and Brett Mathew (200) and David Todd (200) in the standings.
Perth's Mirco is the defending Super Sedan champion, while Adelaide's Lioulios was third in last year's standings.
"I think we have a good chance and I am feeling confident. We have put ourselves in a good position and are very happy with the way the car is now performing," said Lioulios, who has taken event victories from the NT Nationals and the Westernationals this season as well as a runner-up spot at the South Coast Nationals.
"To claim the title would be a great reward for all of the effort we have put in over the season which has involved a fair bit of travelling and time off work for myself and my crew.
"All of our rivals are great competitors and I have enjoyed racing with them this season.
"It has been a great season so far and winning at the Westernationals to take home my first ANDRA Gold Christmas Tree is certainly a highlight.
"I really love the fact that it doesn't take much to win or lose in Super Sedan as the racing is so tight. I love how competitive it is on track where races can be won or lost by a thousandth of a second.
"As we look ahead to the title decider, I would like to thank my crew members – Jim, Mick and Elana – for everything they have done over the season so far.
"I would also like to thank all of the track staff, officials, volunteers and other racers that have made all of this possible. We cannot wait to get back to racing!"
For Mirco, the chance to take out back to back titles is something very special indeed.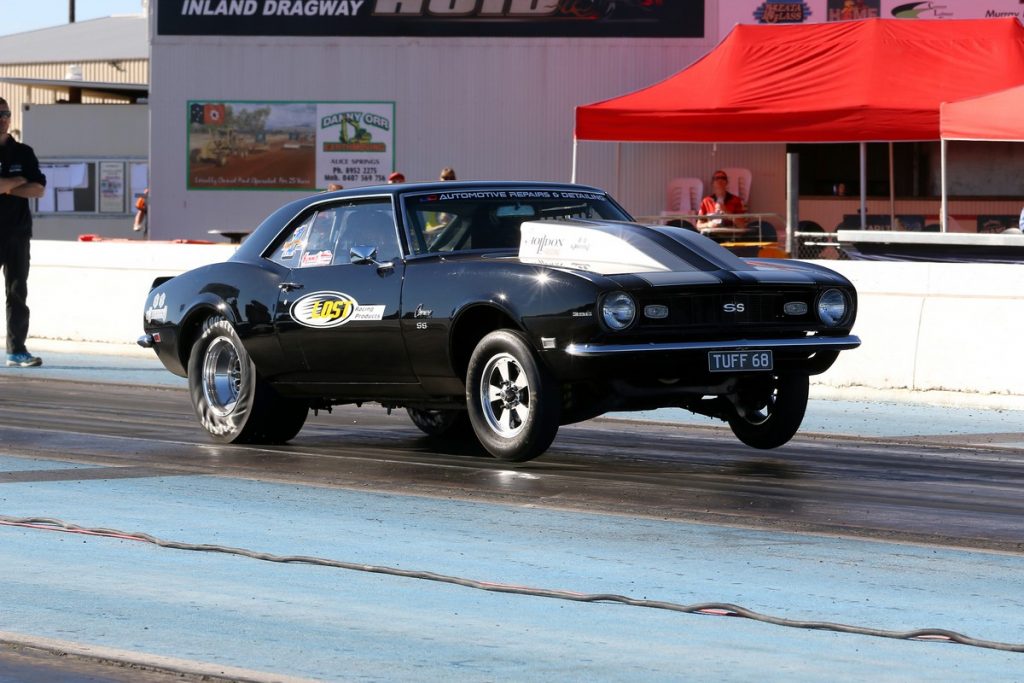 "The Grand Final is going to be a big event with a large field in Super Sedan, so there's still a lot of work to do to win the championship," Mirco said.
"Having said that, we are in a slightly better position going into the Grand Final this season than we were last season and the team knows what's required to win on the big day, so we're looking forward to the challenge of going enough rounds to win the championship again.
"Winning the title last season at my home track was an unbelievable experience, so I can only imagine that winning back to back would be just as special.
"Chris Lioulios has a slight advantage over me with the bonus points and he is a tough competitor who has had a very consistent season so far. We have had some great races against each other this season, twice in semi-finals, so I am looking forward to another tough race again if we line up against each other at the Grand Final.
"It has been a great season so far, with our best highlight being the win at round one in Alice Springs. We had hurt the engine on the dyno a couple of weeks before we had to leave home so we were not sure we would even make the event. The last minute decision to swap the engine out of my other car paid off, even though we had little to no data on how it would perform. So to get that win was awesome!
"For all of their support I would like to thank my wife Laura and my daughters Ella and Jenna. I would also like to thank my crew who help out at the various tracks and who give up their own family time to travel interstate with me: Jason, Ray, Joey, Rob, Mick and Paul.
"I would also like to thank my sponsors – Lost Racing Products, WA Bolts, JD Automotive Repairs and Detailing, and Holldon Rigging – as well as WADRA and also the Caroscio family for looking after me each time I'm in Adelaide and George for looking after my car and trailer during the season. Without all of these people supporting me, I would not be able to achieve my dreams."
To view the current points tally for the 2019/2020 Summit Racing Equipment Sportsman Series, please click here.
The ANDRA Grand Final is currently postponed due to COVID-19 restrictions. ANDRA hopes to host the event later this year on dates to be confirmed. For more information, visit www.andra.com.au