At the upcoming ANDRA Grand Final (Perth Motorplex, April 6/7) the battle for the title of 18/19 Summit Racing Equipment Sportsman Series Super Sedan Champion is sure to be fierce following a season full of intense racing and competition.
At the top of the standings and tied on the max points cap heading to the April event is defending champion Peter Tzokas and series newcomer Martin Mirco, while Chris Lioulios (260), David Todd (260), Mick Fenton (250) and Alex Gkroidis (230) are also in the hunt.
While South Australian Tzokas might be heading into the Grand Final as the reigning title holder, he says he is feeling no pressure to defend his crown.
"I don't have any pressure to go back-to-back, I don't think I have anything to prove. This is only my third year of racing and I think I have done pretty well and I am happy with what I have achieved," Tzokas said while thanking Marz Civil, Joe's Towing, Titan Earthworks, Five Star Cabinets, Force 8 Contracting, Brass Compass Restaurant and Cafe and Global Engineering and Construction for their support.
"Would I be happy if I won it? Absolutely. The competition is always so tight in Super Sedan and it won't take much to win or lose the title with it all coming down to this one event.
"Martin has put in a huge effort, travelling a lot of kilometres from West Australia to chase the full season and he probably deserves it just for the amount of travel alone. I suppose I have been a pretty consistent racer this year though, there isn't many events where I haven't gone home smiling!"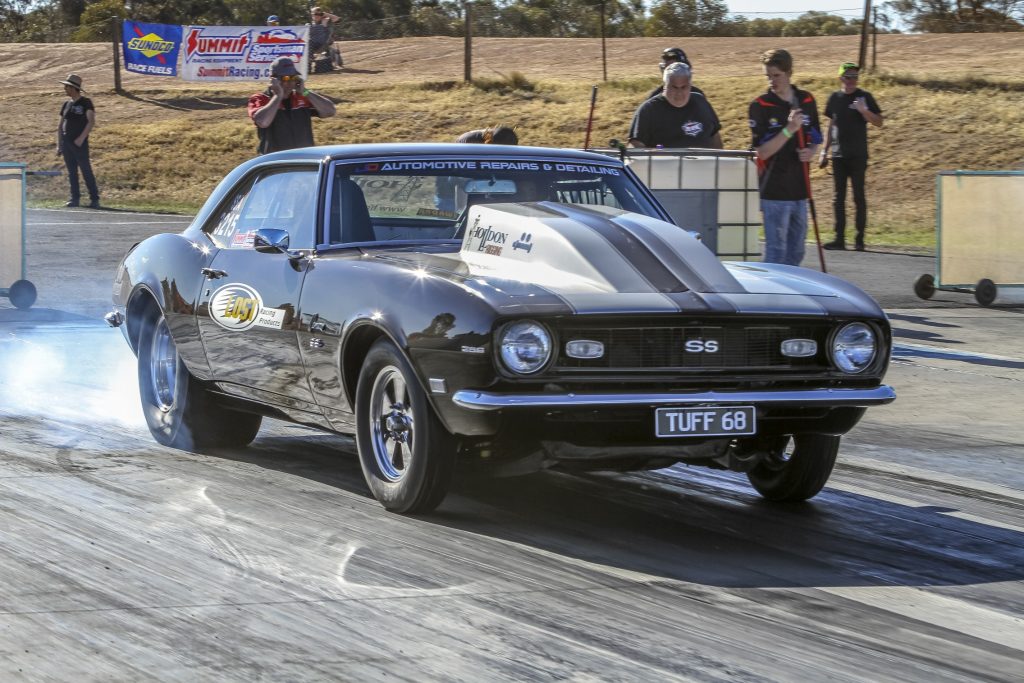 For Mirco, a Grand Final win and championship on his home soil would be a very welcome result.
"I am not really feeling the pressure heading into the final – Peter has 30 more bonus points than me so I will have to go a couple of rounds more than him, but anything can happen," Mirco said.
"The Super Sedan bracket is always competitive – it doesn't matter which track you are racing at, it is always very friendly off the track but on the track, it is very tough!
"Chasing the championship is why we travel and why we spend all the money, so to win it would be a huge reward for all involved – I reckon we have travelled around 30,000 kilometres this season, and without the help of our sponsors we wouldn't be able to do it," he said, while thanking Lost Racing Products, Holldon Rigging, WA Bolts and JD Automotive Repairs and Detailing for their support.
"It would be great if we could take it out as it would mean we have gone one step further. We have been pretty successful with track championships for the last four years so we decided this season to step it up and try and go for number one for Australia after being number one for the Perth Motorplex.
"I am really looking forward to having the ANDRA Grand Finals in Perth – this is the first time that has happened and it would be really great to win at the event and to take out the Australian championship at my home track.
"In the meantime, I have to thank not only my sponsors but also my wife Laura, my daughters Ella and Jenna, and also my crew – Jason and Ray as well as Michael, Rob and Joe who helped me out throughout the year. Without their support I couldn't do what I have done this year."
The ANDRA Grand Final will host the final battle for the 18/19 Summit Racing Equipment Sportsman Series at the Perth Motorplex across April 6 and 7. For more information, visit www.andra.com.au or www.motorplex.com.au/andra-sportsman-grand-finals/