Summit Racing Equipment and the Australian National Drag Racing Association (ANDRA) are excited to announce that The World's Speed Shop has renewed its naming rights support of ANDRA's Junior Dragster category.
For the fourth consecutive season the racing bracket, which offers three levels of participation for eight to 16 year olds, will be known as Summit Racing Equipment Junior Dragster. The partnership with Summit Racing Equipment will allow ANDRA to continue to offer discounted licenses for Junior Dragster families.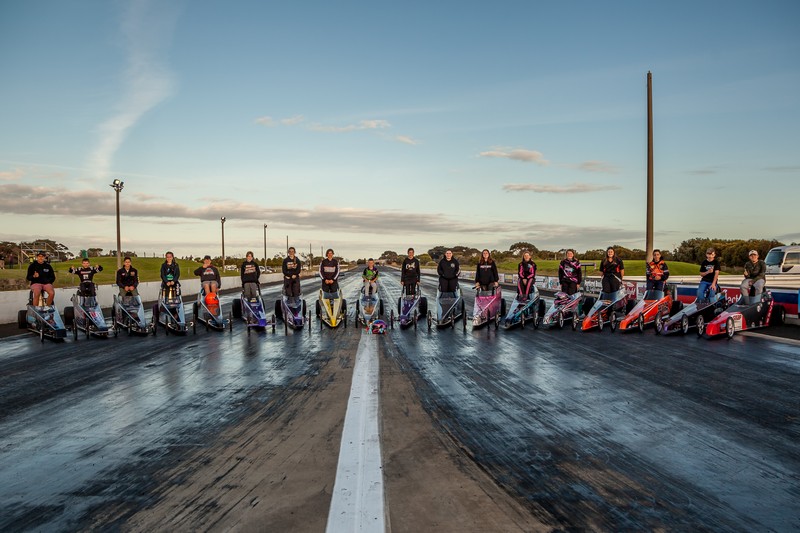 "Summit Racing Equipment is always looking to support sportsman racing and an important part of that is fostering the next generation of the sport," Summit Racing Equipment Motorsport and Events Manager, Jim Greenleaf, said.
"Junior Dragster racing is all about families racing together while kids learn about teamwork, sportsmanship and mechanics as well as the emotions of winning and losing.
"We look forward to once again being a part of the Summit Racing Equipment Junior Dragster bracket and wish all of the junior racers and their families all the best for the upcoming 2019/2020 season."
ANDRA Business Development Manager, Jennifer Lingo (Harrison), said all at ANDRA were pleased to once again have Summit Racing Equipment on board with the junior category.
"The Junior Dragster bracket officially launched into ANDRA Championship Drag Racing in 1992 and has since seen our sport benefit greatly through the fostering of many of our present-day drag racing superstars," Lingo explained.
"Having this vitally important bracket supported by a highly-respected company like Summit Racing Equipment is greatly appreciated and plays a key role in allowing our next generation to learn their craft and grow both on and off the track."
Summit Racing Equipment carries millions of parts in-stock from more than 1,600 name brands, including parts for racing, street performance, trucks and off-roading, tools, and more. You can order online anytime at SummitRacing.com or with the free Summit Racing App while accessing fast shipping, world-class customer service and expert tech advice. To learn more about Summit Racing Equipment and its products, visit www.summitracing.com
The 2019/2020 Summit Racing Equipment Sportsman Series, including the Summit Racing Equipment Junior Dragster bracket, will commence with Alice Springs Inland Dragway's Desert Nationals across August 3-4 before continuing at Hidden Valley Dragway's NT Nationals (August 9-10) and the Sunraysia Drag Racing Association's Sunset Strip (September 21-22). For more information on the Summit Racing Equipment Sportsman Series, please visit www.andra.com.au
If you are looking for business opportunities within ANDRA Championship Drag Racing, please email Jennifer Lingo (Harrison) at jennifer.harrison@andra.com.au