Photo by Grant Stephens/Drag News
The Australian National Drag Racing Association are pleased to announce that Summit Racing Equipment has renewed their naming rights sponsorship for the Junior Dragster category.
Since the official launch of Junior Dragster into ANDRA Championship drag racing in 1992, the sport has benefited greatly with many rookies having now become drag racing superstars.
Junior Dragster is all about families racing together. It teaches kids about teamwork, mechanics, as well as the emotions of winning and losing.
ANDRA offer three levels of participation based on ages from 8 to 16, giving boys and girls the chance to learn the craft of drag racing before stepping up into the mainstream arena.
ANDRA Business Development Manager Jennifer Harrison said, "We say thanks again to Summit Racing Equipment for their continued support to ANDRA Drag Racing and the Summit Racing Equipment Sportsman Series. The sponsorship renewal for the Junior Dragster category means we can continue to offer discounted licences to our Junior families, and see the development of our sport grow with the creation of the superstars of tomorrow."
Summit Racing Motorsports & Events Manager Jim Greenleaf said, "Summit Racing is excited to continue our support of Australian sportsman drag racing, especially the Junior Dragster class.
"Junior dragsters are an incredible opportunity to get young racers and families involved in the sport we love. Summit Racing wishes all the Junior racers good luck in the upcoming season."
In addition to the category sponsorship, Summit Racing will remain naming rights to the official Facebook page – Summit Racing Equipment Junior Dragster.
ANDRA's Media officer John Baremans said, "Social Media continues to generate and reach a wide audience for ANDRA on a variety of platforms.
"With the start of a new season just days, we are looking forward to expanding our followers and engaging Junior Dragster competitors with likes, content and conversation. We also invite our Junior Dragster families to become involved by submitting feature stories on sons and daughters who race.
"We will also be launching soon an Instagram account for Summit Racing Equipment Junior Dragster."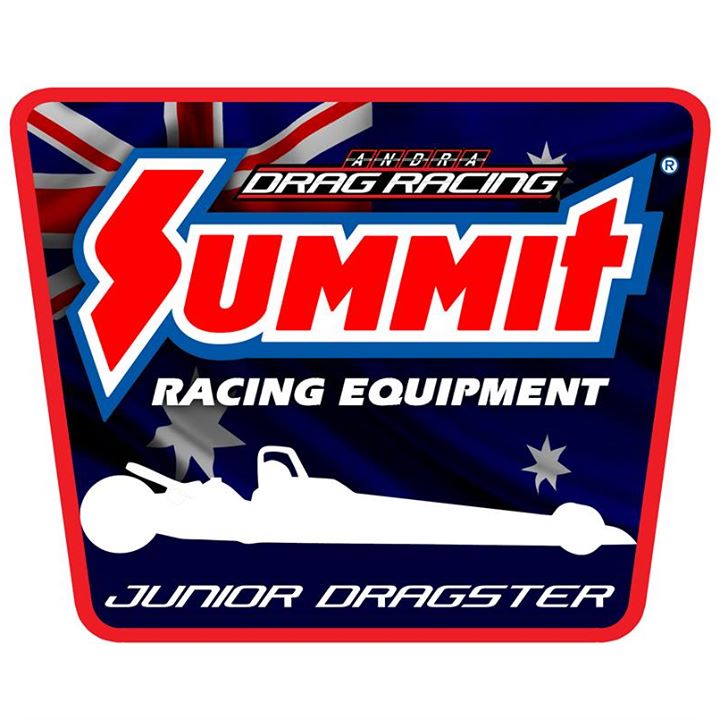 For more information on ANDRA and Summit Racing Equipment products visit www.summitracing.com www.andra.com.au