The inaugural Summit Racing Queensland Championship dodged the forecasted rain and produced an outstanding weekend of ANDRA Sportsman drag racing at Palmyra Dragway on the weekend of July 1-2.
With just over 100 entries, the two-day format was relaxed and provided the crowd with some exciting racing action in all classes.
The Chicago Shootout format saw all vehicles and bikes race in front of the crowd over three rounds before hitting the finals.
Headlining the show was Supercharged Outlaws with eight cars in the pits. Rodney Hansen led qualifying with his T-Bucket Altered recording a 4.74/152.18 over the eighth.
The Holden Monaro of Anthony Spataro was second with a 4.78 and followed by the Roma-based Z28 Camaro of Russell Grulke (4.933). Randall Mour in the world's only Holden FJ Funny Car rounding out the top half of the field with a 4.938.
As to be expected, Outlaws are always big on horsepower and wild in action. Former Wild Bunch racer Mark Eves was asked to steer the new Corvette of Steven Wheatley and didn't this stir things up.
It's a well-known fact that Corvettes have a reputation as being a handful as Eves found out during a qualifier. On his burnout, the Vette was past the tree when it suddenly turned and spun around. Thankfully the car stayed away from walls, backed up and went on to complete its run.
For eliminations, the field was reduced to six with Eves and Mohr out. By the time Rd 3 was ready to fire, Hansen was out with a broken diff and Grulke was a no show.
The Outlaws final (main picture) was your classic Holden versus Ford battle. On the handicap, Carney was out first with a .117 reaction but his .692 over 5.772 was no match to a winning .304 over 5.304 ET from the Holden Monaro of Spataro.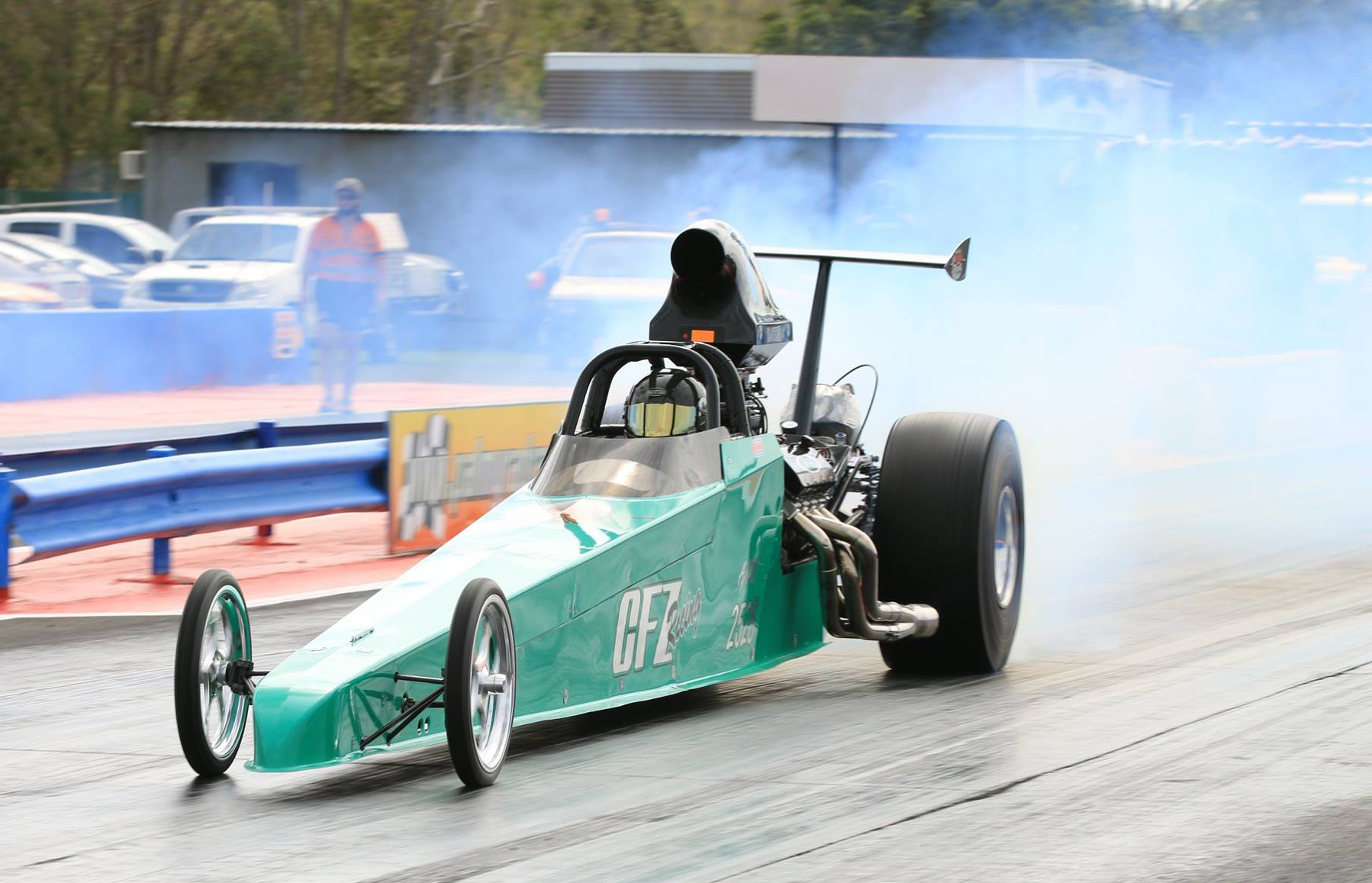 In Modified Eliminator Katie Cunningham (pictured) was in dominating form, top qualifying with a 4.66 ET in her Team CFZ dragster and then winning all three rounds. Joining her in the final was Savos Pandelakis. His front-engine dragster was away first on the handicap but Cunningham had the better package taking the win with a .005 over 4.61 ET to a .021 over 5.461.

Super Sedan had 12 entries with Gavin List (above) on top in 5.77 seconds with his Chevy Nova. After three round wins List faced off against the Holden HQ Ute of Bob Baker. Baker was away first but his .083 reacted .110 over 6.040 was no match to a .002 light and a .105 over 5.795.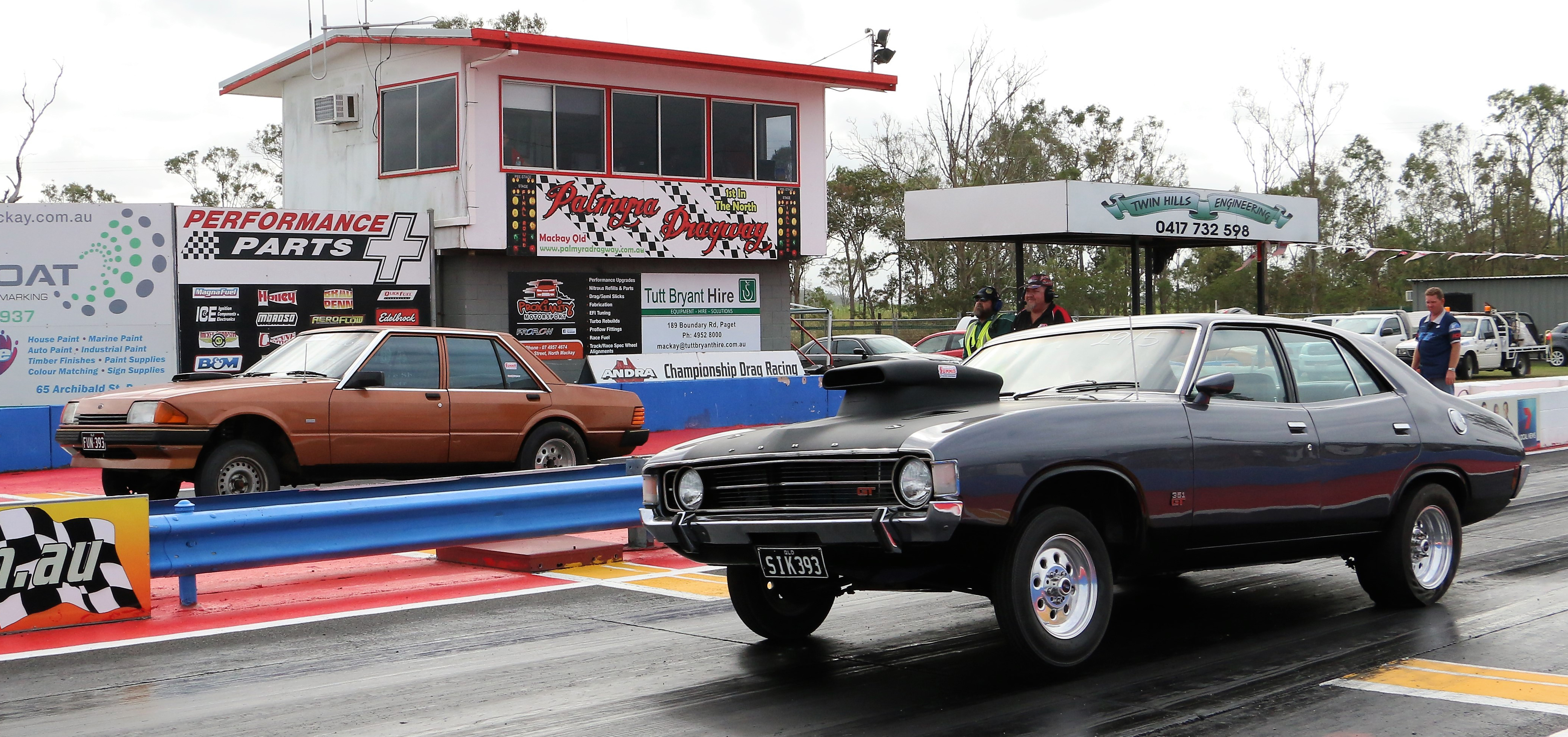 Super Street started with 19 entries and saw Craig Chapman lead the charge with a 6.81 ET. After three rounds the finals put Bundaberg racers Brett Keirnan and Richard Dawe together. The all-Ford final saw Keirnan leave first with a .050 reaction and followed by a .088 from Dawe. At the stripe both driver broke-out, however, Keirnan (above near) took the trophy and the points with a .009 under 7.211 to a .018 under 7.102 ET.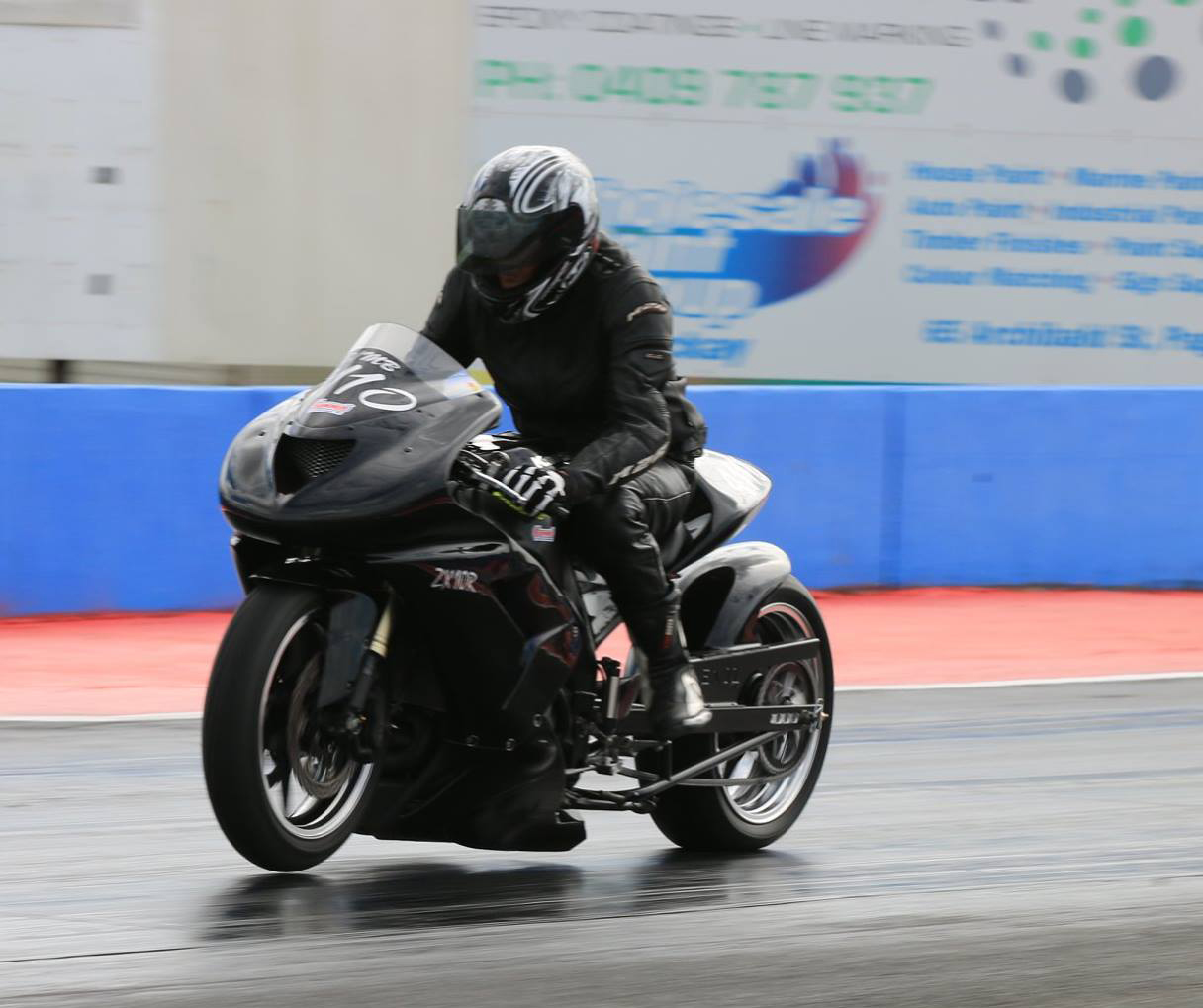 After qualifying in Modified Bike, Reegan Ward from Gladstone, Queensland sat at No.1 with a 5.44 ET on his Suzuki Hayabusa. He was certainly a fan favourite with some wild wheelies over the weekend. Meeting up in the final was Ross Bryant and Russell Bell. On the green Bell (above) had the better reaction and went on to take the win with a .052 over 5.902 to a breaking out .056 under 6.214 on a 6.27 D-I.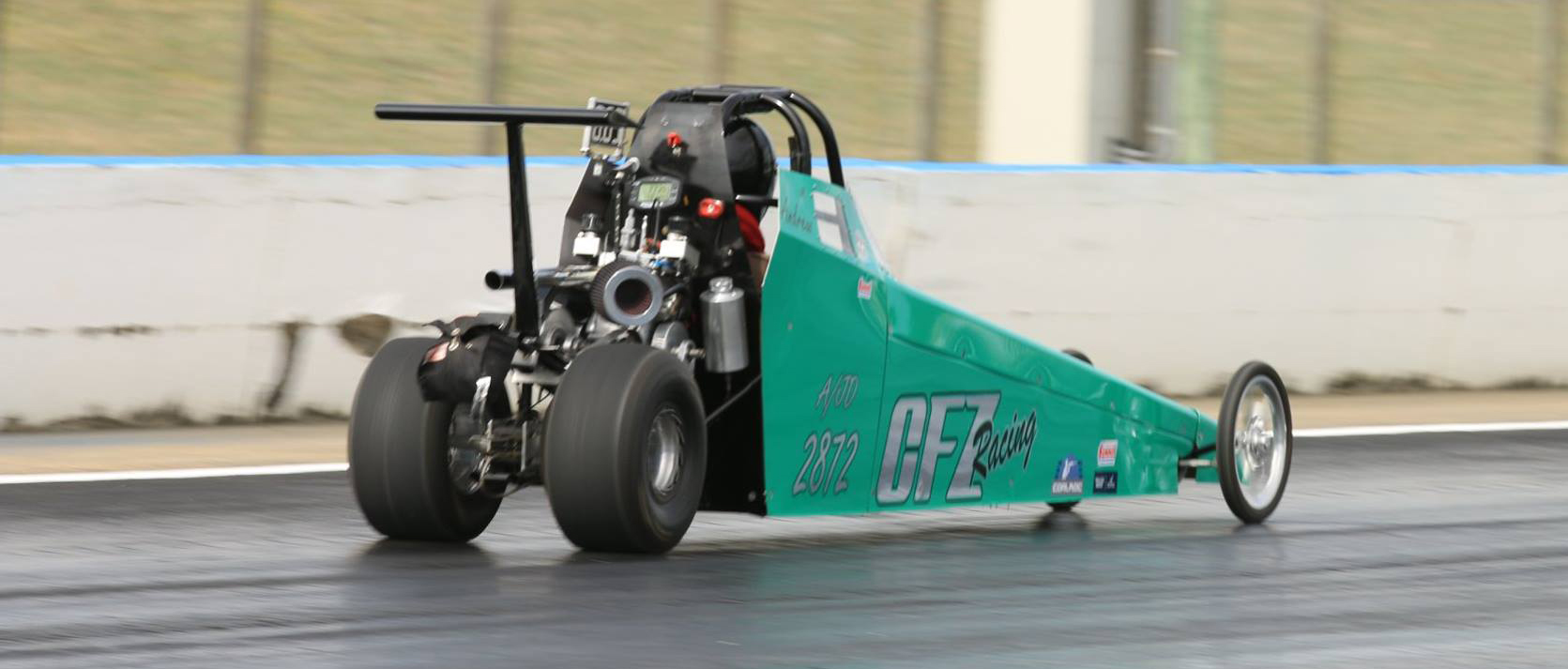 Junior Dragster saw Dylan Everett take No.1 during qualifying with an 8.05 timeslip. He was in the running for the finals but a number of break-outs meant that it came down to Andrew Tinney and Kilarney Back. Unfortunately Back went red handing Tinney (above) the automatic win.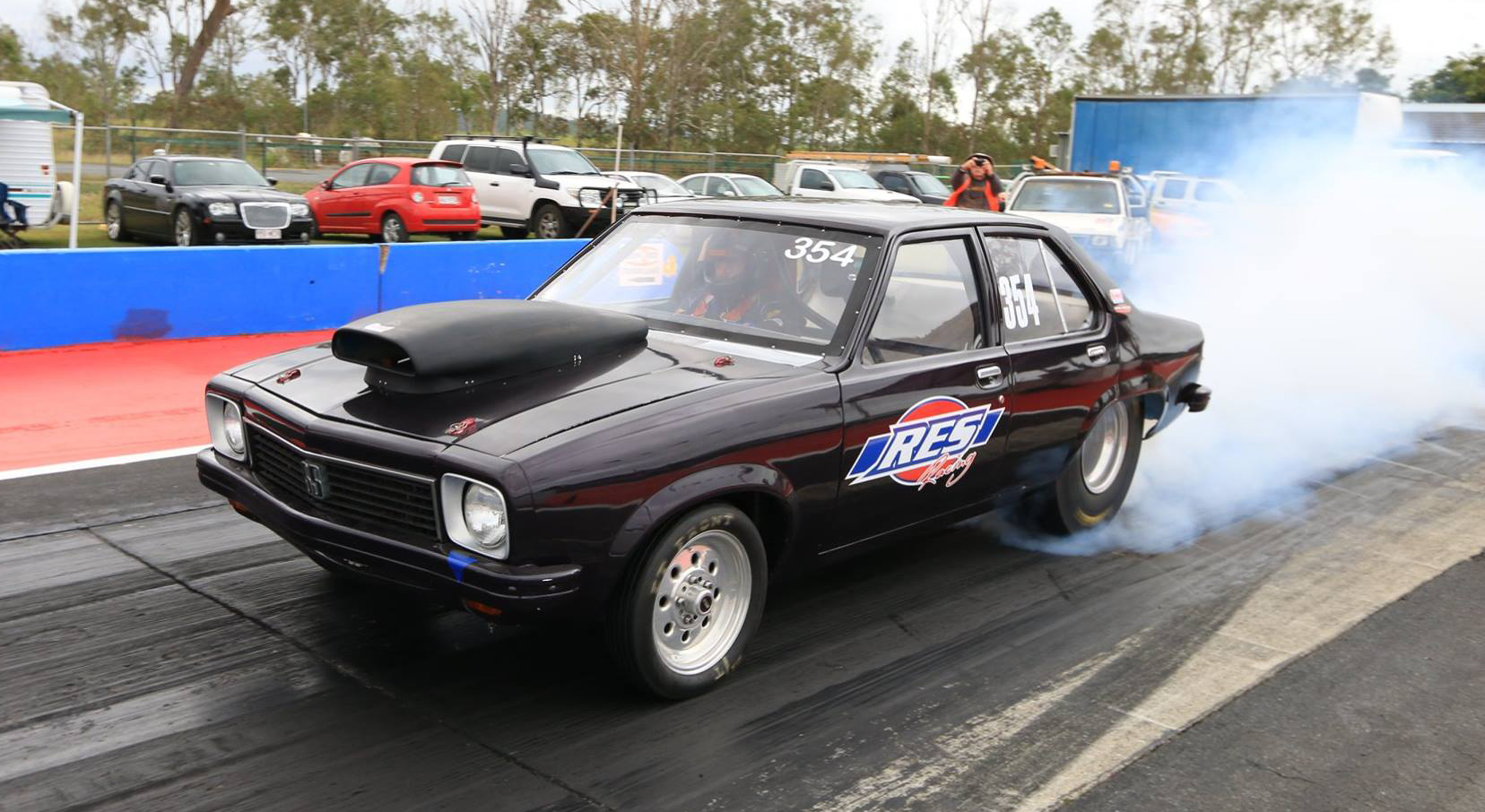 Super Gas top qualifier Ross Bryant had a second bite at finals glory when he faced Tom Parry. On a 6.30 index, Bryant was out the gate first with a .111 reaction to a .750 from Parry. At the stripe Parry broke out handing the Holden Torana of Bryant (above) the win.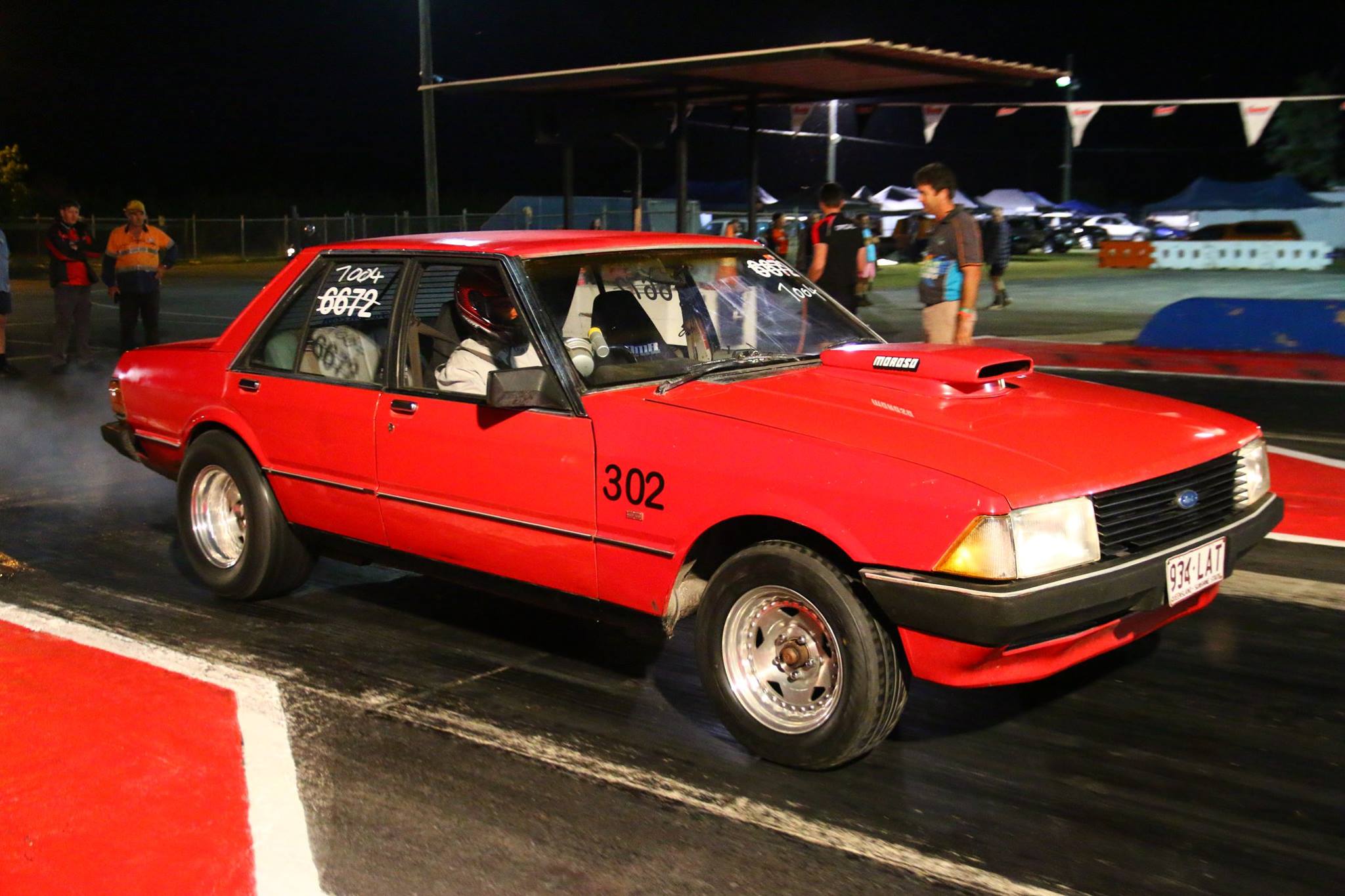 Street was added to the mix to give some of the regular street meet racers a chance to compete for a championship. Christopher Rieck top qualified his Ford XD with an 8.30 ET and had the skills to go through to the finals after three wins. Joining him was the Toyota Corona of Lee Davis. It was a tight outcome with Rieck taking the win with a .050 reacted .086 over 8.386 to a .193 reacted .083 over 9.133!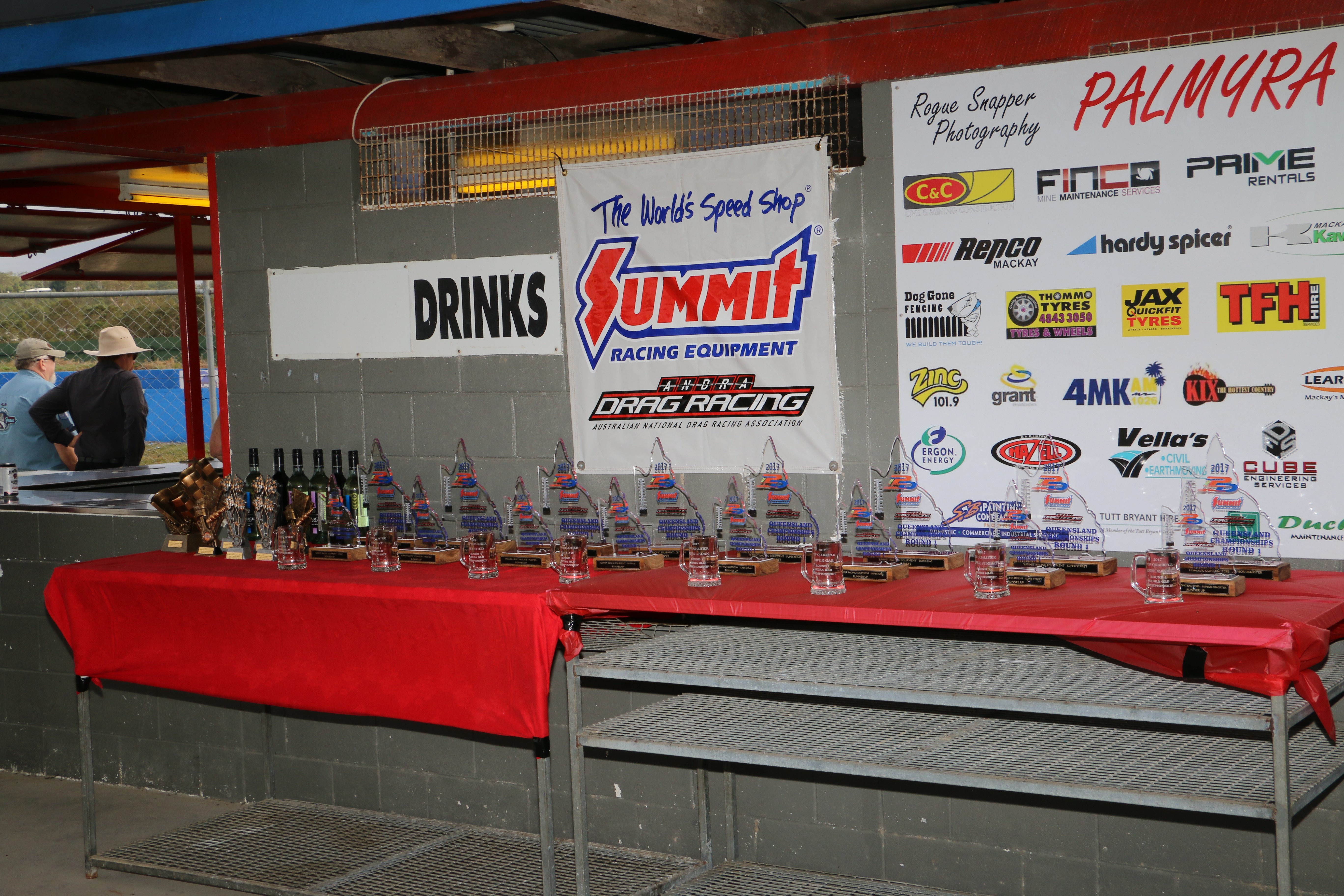 Round 2 of the 2017 Summit Racing Queensland Championship will be held at Benaraby Raceway on September 2
Photos by Phil Reeve and Luke Dahms
[END]