Summit Racing Equipment Sportsman Series competitors have impressed at Darwin's Hidden Valley Drag Strip this weekend for the NT Nationals – round two of the 2019/2020 Series.
After an exciting day of qualifying on Friday, Saturday hosted eliminations racing for all of the championship series brackets and when all was said and done, it was Aiden Abel (Summit Racing Equipment Junior Dragster), Levi Addison (Modified Bike), Michael Giannaros (Super Street), Chris Lioulios (Super Sedan), Christine Steffens (Supercharged Outlaws) and Jason Arbery (Top Sportsman) who emerged victorious with ANDRA Christmas Tree trophies.
Runners-up were Tommy Turic (Summit Racing Equipment Junior Dragster), Al Henry (Modified Bike), Claude Petrilli (Super Street), Darren Mallison (Super Sedan), Jon Ferguson (Supercharged Outlaws) and Vlado Turic (Top Sportsman).
For local racer Aiden Abel, tonight's Summit Racing Equipment Junior Dragster victory was a great early birthday present for the young gun who will turn 14 later this month. The DecoGlaze Glass Splashbacks Victoria Top Qualifier Medallion recipient faced off against Tommy Turic in the final after defeating Scarlet Sherwood in the first round and enjoying a bye run in the semis. Turic meanwhile had taken on Madison Harris in the opening race before facing off against Aiden's sister Danielle Abel in the semi-final.
"It was a good weekend – the car was consistent for once and it was especially good to come back and win after being disqualified in Alice Springs; and to clean sweep it with top qualifying and the win is pretty great too," Abel said while thanking his dad Mathew Abel and also Tony Wood for their support.
"This is a bit of an early birthday present and it is my first ANDRA Christmas Tree ever – that feels pretty amazing as no one else in my family has ever got one!"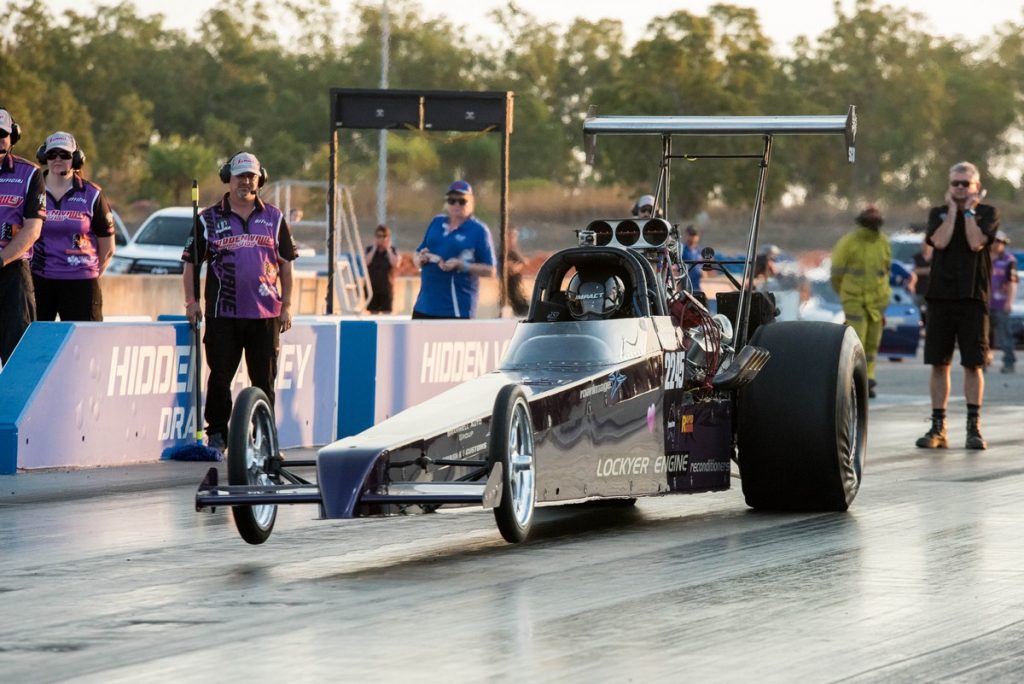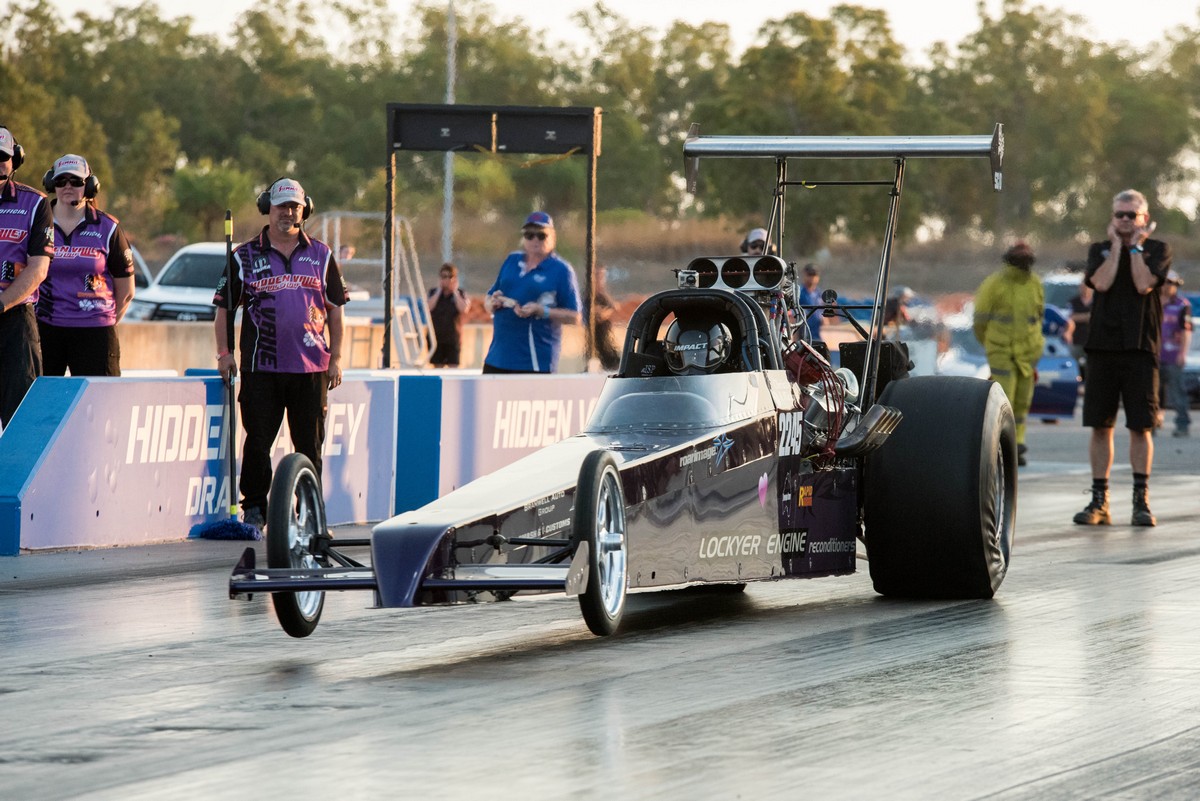 For Christine Steffens, taking the win in Supercharged Outlaws over Jon Ferguson saw her make up for a final gone wrong at the opening round at Alice Springs. Thanks to her Top Qualifying success on Friday, Steffens enjoyed a bye run in the first round before emerging victorious from her semi-final against Mark Hunt. Ferguson meanwhile had booked his spot in the final after taking wins from Rodger Weste and Dennis Bayliss (semi).
"Finally! I am stoked that it finally all came together!" Steffens enthused after taking the victory just one week after a broken input shaft put paid to a promising final run against Justin Russell at round one.
"We actually found a cut in the dragster's number six spark plug lead earlier so Ricky fixed that and we went from running 'six- eighties' to 'six-fifties' and she decided she was going to be a very good girl from there on so we were pretty happy.
"We are very happy to have another tree to add to the forest," Steffens concluded, while thanking her crew Ricky Steffens, David Michel and Shaun Kinnane as well as Lockyer Engine Reconditioners and Christine Steffens Accounting for their support.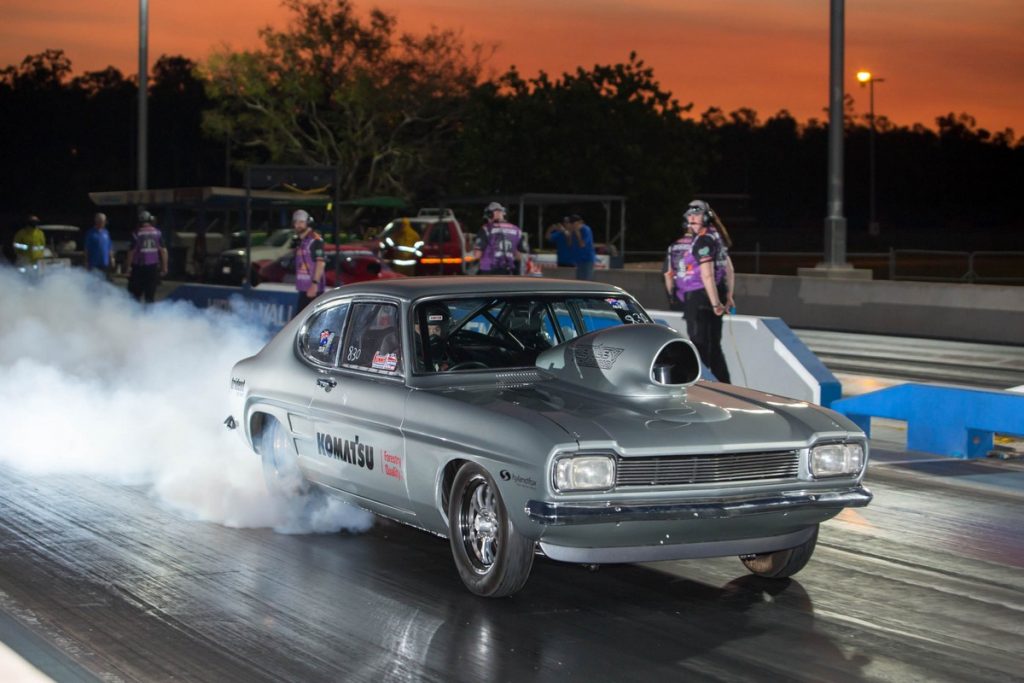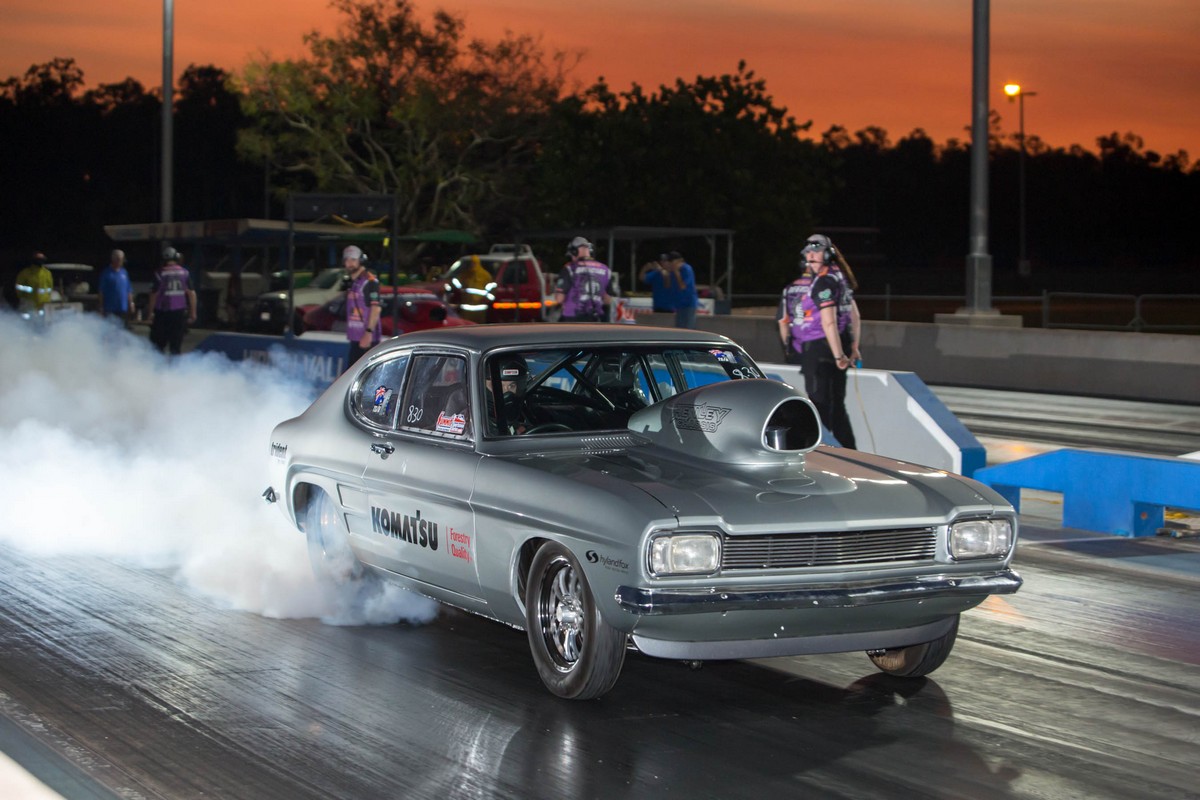 Another racer who was making up for lost time this weekend was Jason Arbery. The two-time and reigning Top Sportsman Australian Champion and John Storm Memorial Award Recipient struggled at the opening round but turned it around this weekend to take out his third consecutive Summit Racing Equipment Sportsman Series victory at the Darwin facility. On his way to the final against 2018/2019 Top Sportsman Champion Runner-Up Vlado Turic, Arbery took on Dwite Breffies (round one) and Ash Smith while Turic defeated Kevin McIvor and Leon Davies.  Top Qualifier Todd Knight was defeated in the first round by Smith.
"We had to climb out of a bit of a hole after Alice – the engine has had a freshen up and the tune-up changed a bit (since last season) so I was chasing that a little bit but we have got that right here in Darwin in qualifying and with that our MPH and our consistency came back," Arbery explained.
"Yesterday all I had to do was my job as the car was back – we did it, and this one feels really good. (To win) is one thing when you are on top but it is another when you are climbing out of a hole or coming from behind and it feels really good to be back!
"This makes three from three in Darwin, and we are all absolutely thrilled with that. After the first one my wife said I had to come back and we did and then after the second one she said we had to come back again and here we are and we are all happy! Our thanks goes to the Hidden Valley Drag Strip for another good event.
"I also have to say thank you to my crew, Mick, Jacob and Bianca; my family back home; Vlado for yet another good final; and my sponsors Komatsu Forrest, Trident Tyre Centre, Henley Chassis, Paul Rogers Performance Racing Transmissions, Hyland Fox Signs and Shannons Insurance."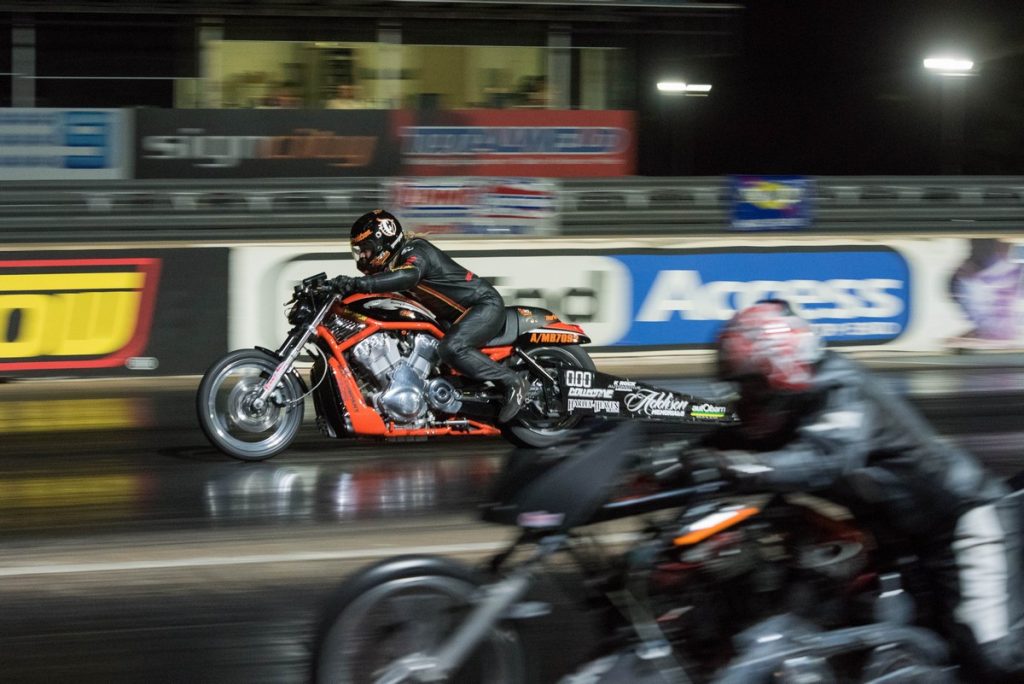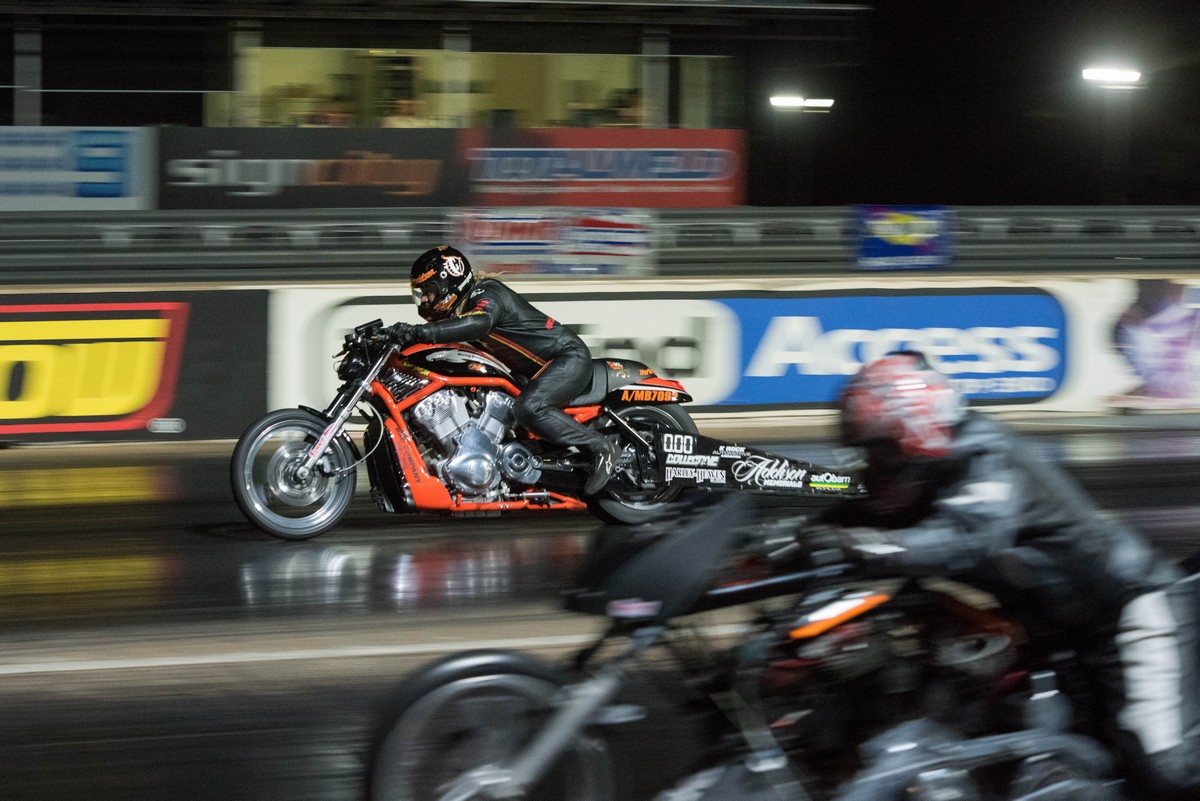 In the Modified Bike rankings, Levi Addison took the victory over Al Henry after having earlier dispatched Shane Gaghan (round one), Adam Rapp and Mike Lockhart while Henry had successfully faced off against Andrew Sellears, Dean Hersey and Top Qualifier David Denner.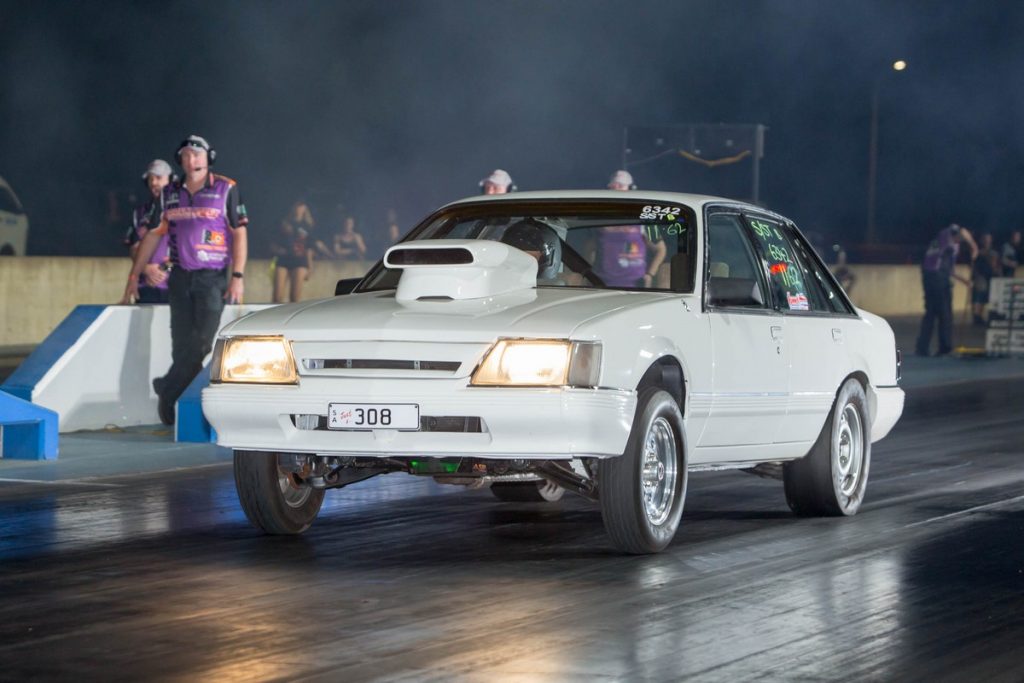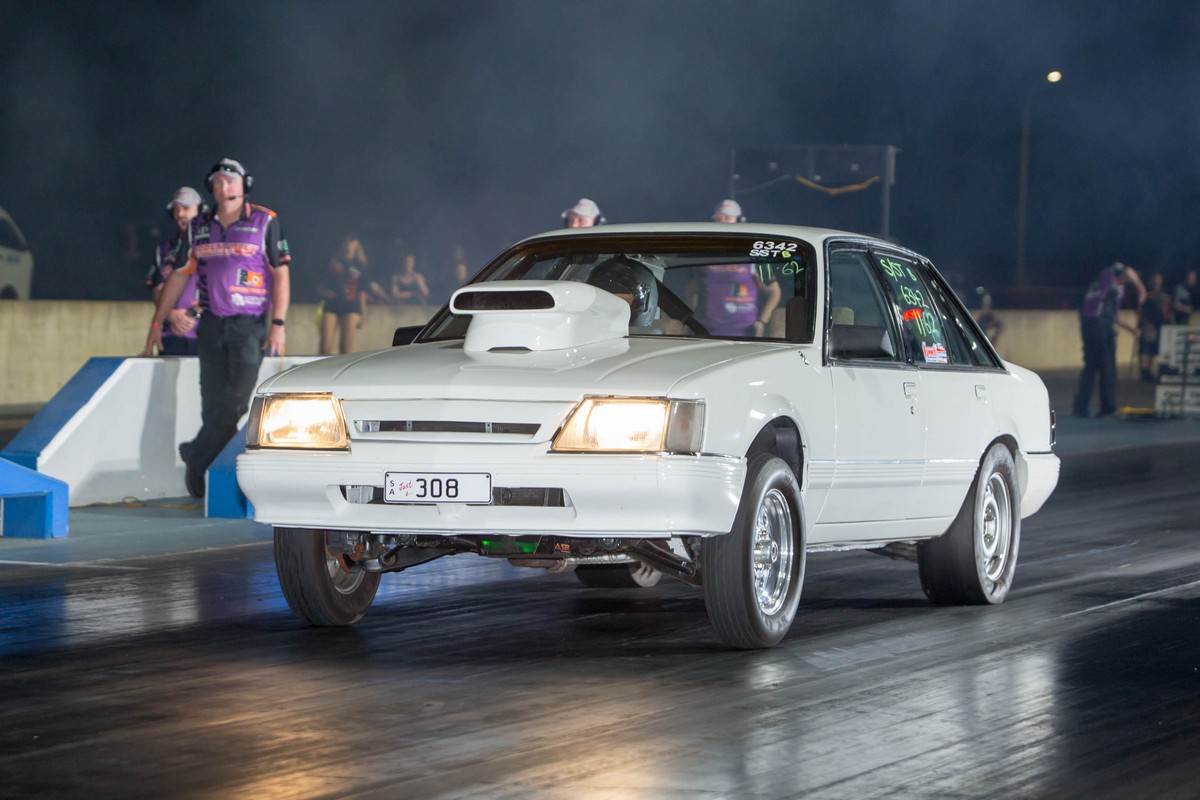 The Super Street honours were claimed by Michael Giannaros in an impressive display which backed up his breakthrough victory in his first ever Super Street final just last week in Alice Springs. Giannaros defeated runner-up Claude Petrilli after beating Sarah Mae Bates (round one) and Howard Munt (semi) while enjoying a bye run in round two. Petrilli meanwhile claimed the runner-up honours following earlier victories over Nikolas Karanovic (round two) and Theo Karamanidis (semi) following a bye run in round one. Top Qualifier Tim Bryan took no part in Saturday's racing after car issues forced him to withdraw from the event after qualifying.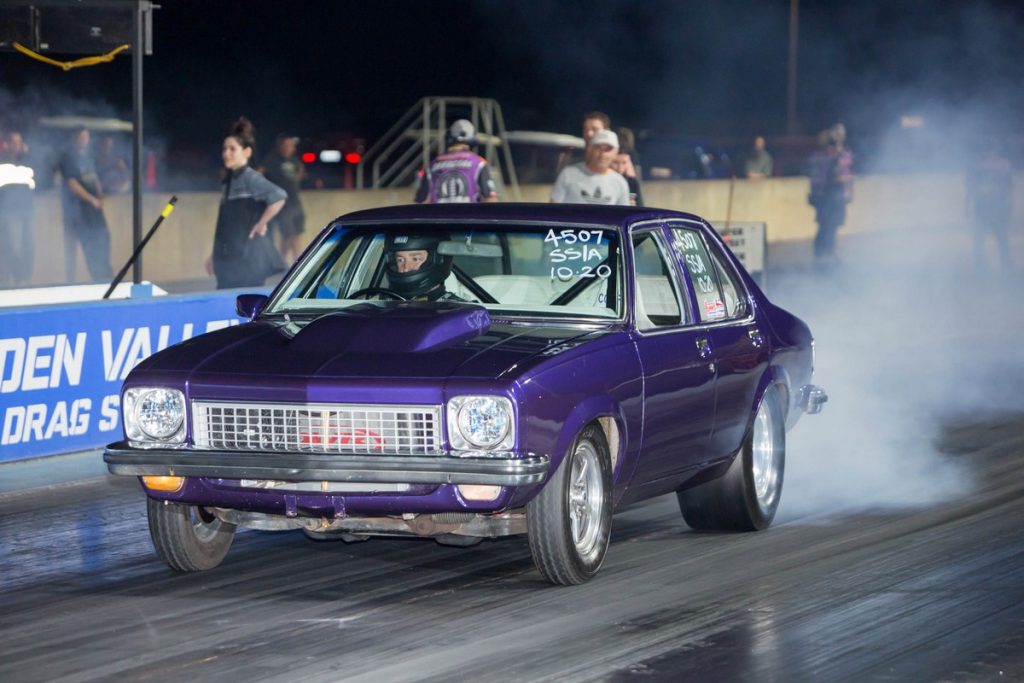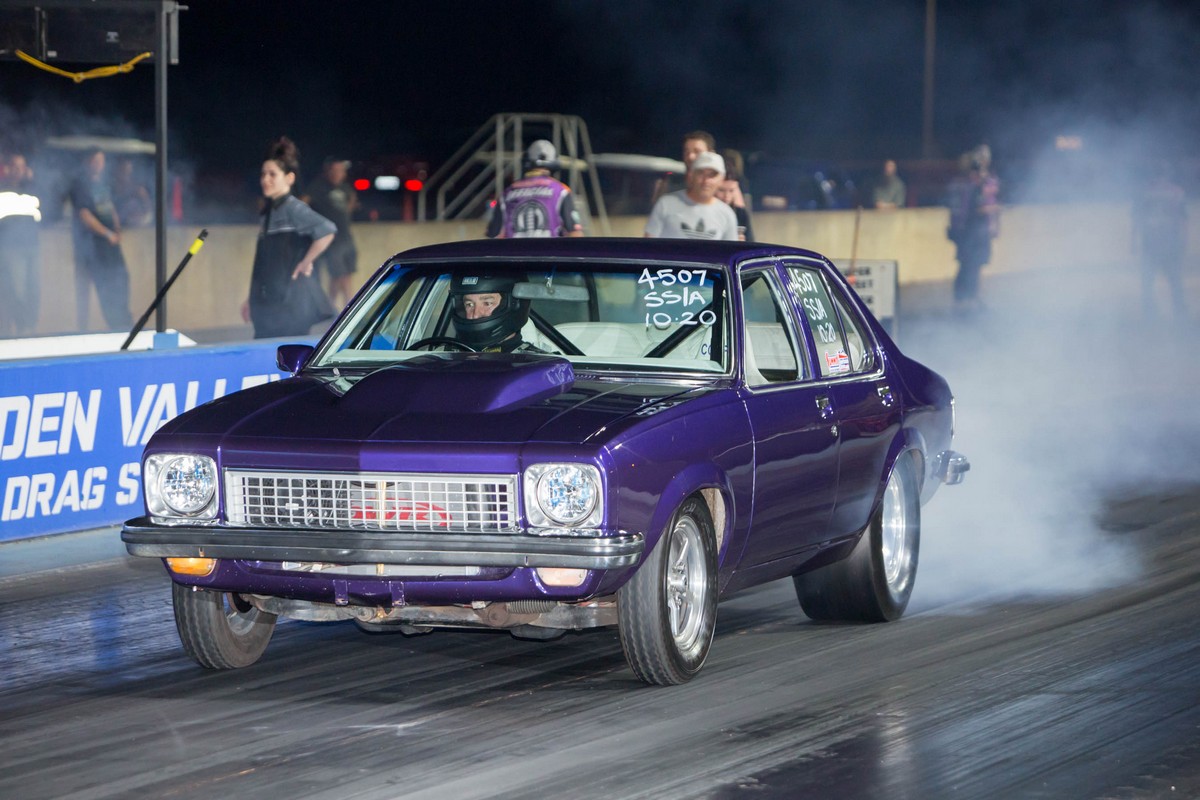 The Super Sedan battle came down to Top Qualifier Darren Mallison and Chris Lioulios, with Lioulios taking the event victory after earlier wins over Craig McGregor (round one), Brett Mathews and Brian Breed while Mallison defeated Kass Ward (round one) and Brad Prowse (semi) while enjoying a bye run in round two.
Across both days of the NT Nationals, race fans were also delighted by exhibition racing from Top Doorslammer racers John Zappia and Mathew Abel as well as Modified competitors.
ANDRA thanks the Hidden Valley Drag Racing Association and all of its volunteers and sponsors for an outstanding racetrack and a well-run event.
The 2019/2020 Summit Racing Equipment Sportsman Series will now travel to Mildura's Sunset Strip for its third round of the season, to be held across September 21 and 22.  For event information, go to www.sunsetstrip.org.au or www.andra.com.au