At a meeting of the ANDRA Ltd Board on the 27th July 2016 a motion was passed to call for nominations for the South Queensland (SQ) Divisional Council.
The following table shows the current makeup of the South Queensland Council and vacant positions.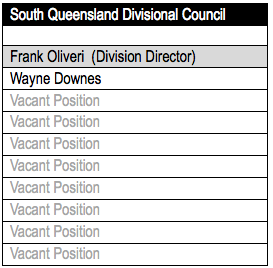 Division Director, Frank Oliveri encourages any member who is interested in working with the Division to build the future and sustainability of ANDRA Drag Racing in South Queensland and Nationally to submit a nomination form.
Frank Oliveri is available on southqueensland@andra.com.au or on 0419 019 236.
Nominations are hereby invited for the division council delegate positions, from Full Members of ANDRA in the South Queensland Division. They must be lodged with the ANDRA Office no later than 12 noon (CST) Friday 2nd September, 2016 on the appropriate form.
Nomination Forms are available below or by contacting ANDRA on info@andra.com.au or (08) 8271 5355