Day two of the Desert Nationals is being eagerly anticipated in Alice Springs this evening following a great day of qualifying at the Northern Territory venue today.
The event marks round two of the 18/19 Summit Racing Equipment Sportsman Series. After four rounds of qualifying, Daniel Carranza (Summit Racing Equipment Junior Dragster), Jake Hamilton-Moderate (Modified Bike), Cory Read (Super Street), Andrew Thompson (Super Sedan), Simon Barlow (Modified) and Darren Saliba (Top Sportsman) are leading the way in their respective brackets.
One final qualifying session will be held tomorrow (Sunday 22 July) before a full-day of racing unfolds from midday.
As well as seeing him as the fastest competitor of the Modified ranks today, Simon Barlow's 6.951s pass at 196.18mph was also quicker and faster than the current A/MD national record. To formally reset the record he needs to back up today's efforts during tomorrow's eliminations racing.
"The numbers we ran were quite expected, the car is doing well and we just have to get the driver's head around things, the driver has been a bit off today but tomorrow we have got another shot," laughed Barlow, who thanks Read's Transport for their support.
"We are not actively chasing the record, we are always happy to reset records if it falls that way but it isn't something we are chasing that much.
"When it comes to the racing we are always confident. I know the car is good, I know the crew is good, as long as the driver is good we always have a shot and we will always give it a crack – if it doesn't work out it doesn't matter, as we are always having fun!"
Super Street racer Cory Read is debuting an updated combo this weekend with his results to date defying his expectations. His best time of the day was a 10.17s pass at 132.25mph.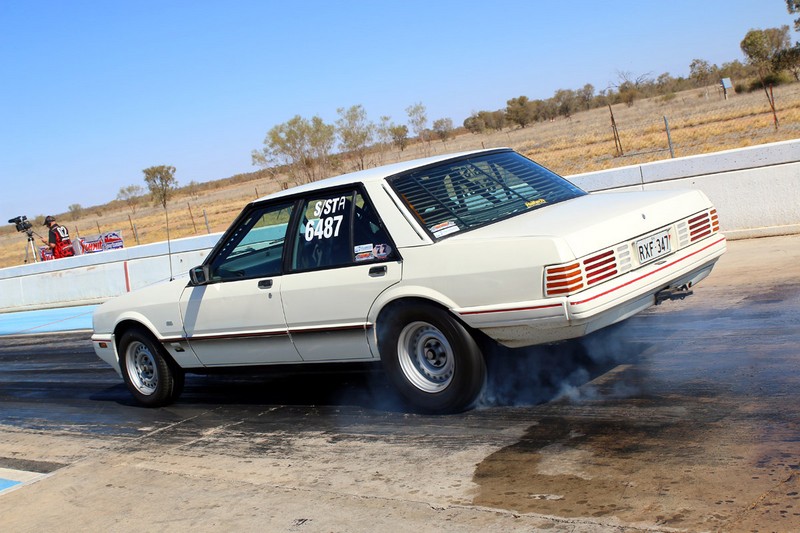 "We have a new combo in the car and we hadn't really tried it out until today," the South Australian explained.
"We were aiming for 10.0s/10.1s passes and we got there consistently – now I just have to do my part and not get any red lights when it comes to racing!
"It all flowed really nicely today and we are absolutely stoked with how it has gone so far – I couldn't believe that we would be where we are already, that is for sure. If we were in the top ten we would have been quite happy, we certainly didn't expect to be at the top of the list."
Last round's Top Sportsman Top Qualifier, Darren Saliba, might be battling electrical issues but that isn't stopping him leading the way so far thanks to a 7.508s/184.63mph effort.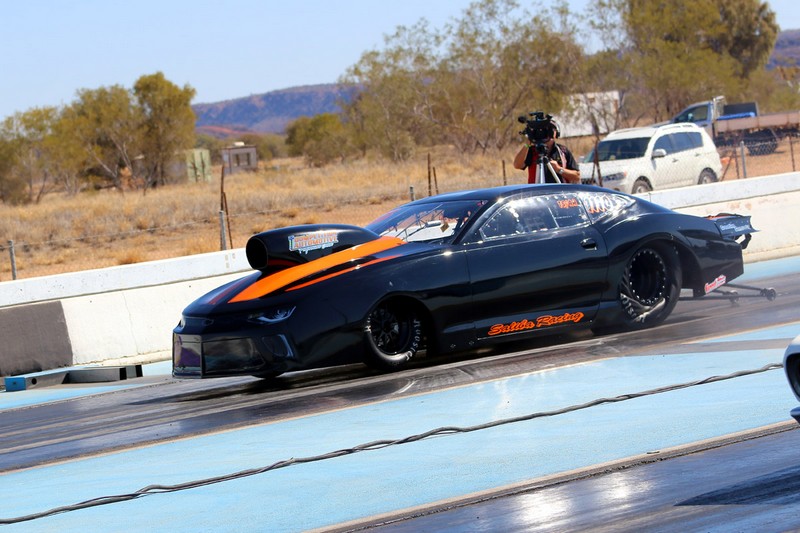 "The car is still not running at its full potential, we are chasing electrical issues which we have been battling since Darwin," Saliba explained.
"We skipped Q2 and Q3 today to try and find the problem and while we went quicker in Q4 we are still chasing it.
"Hopefully we should be able to hold onto the number one spot tomorrow, if we sort our problem out tonight we should be in the low 'sevens'.
"When it comes to the racing hopefully we will be able to go all the way to the final – that is the aim. There is a good field of racers here this weekend though, so we will see what happens."
Modified Bike racer Hamilton-Moderate is hoping his time-sheet topping results today (8.945s/152.93mph) will translate into a fun day tomorrow.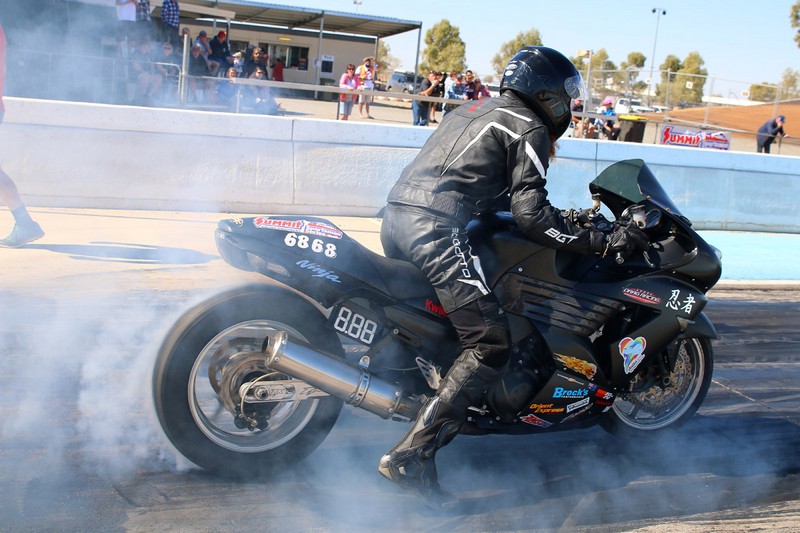 "The day went really well, the bike was good and we just laid down a quick pass early – it was a straight forward day," Hamilton-Moderate said, while thanking sponsor, AusDig.
"The track has had good traction. I think I could go faster tomorrow in Q5 if I need to but if I don't have to I will put down another safe pass like I did in the last two qualifiers today.
"Tomorrow should be good, it should be a bit of fun."
Those racers who do lay claim to the Top Qualifying honours tomorrow following Q5 will receive a Top Qualifier's Medallion thanks to TheTileCo-TheShowerPeople, as well as a prize pack thanks to KC Tools and Summit Racing Equipment.
For full results from today's action, please click here.
The second and final day of the Desert Nationals at Alice Springs Inland Dragway will kick-off from 11.00am local time tomorrow, Sunday 22 July. For more information, visit www.andra.com.au or www.cadra.com.au
IMAGES ABOVE FROM TOP: SIMON BARLOW, CORY READ, DARREN SALIBA, JAKE HAMILTON-MODERATE, ALL CREDIT TO MARK CUFFE, DRAGSSA.COM
IMAGES BELOW: ANDREW THOMPSON AND DANIEL CARRANZA. CREDIT TO MARK CUFFE, DRAGSSA.COM