With qualifying for the South Coast Nationals wrapping up this evening, more than 165 racers are ready and raring to go for eliminations tomorrow (Sunday 11 November).
The South Coast Nationals is round four of the 18/19 Summit Racing Equipment Sportsman Series and is being held at Portland's South Coast Raceway this weekend.
Topping the qualifying sheets for their brackets today were Adrian McGrotty (Super Gas), Amber Young (Summit Racing Equipment Junior Dragster), Chris Hosken (Modified Bike), Leigh Batchelor (Super Street), Rob Camilleri (Super Sedan), Adam Mundy (Modified), Justin Russell (Supercharged Outlaws), Darren Saliba (Top Sportsman), Danny Rickard (Competition Bike) and Chris Soldatos (SuperComp).
All of the Top Qualifiers will receive a Top Qualifier's Medallion thanks to TileCo-TheShowerPeople and KC Tools at Sunday afternoon's presentations, as well as a Summit Racing Equipment pack.
For Ballarat's Chris Hosken, topping the sheets in Modified Bike is a good start to what will be his final weekend competing on his Suzuki GSX – on which he also top qualified at the last round of the season, Mildura's Sunset Strip Nationals.
"It has been a pretty cruisy day for us, everything has gone pretty smoothly," said Hosken, who thanks his partner Danelle, his children Chaz and Aaliyah, and the McKay family for their support.
"It is pretty good to top qualify as this is the last event I am going to have on this bike as someone else has bought it.
"It would be very good to take an event win this weekend, as I have had this bike for 10 years and haven't had a win yet! I have come runner-up once, but that was it.
"We seem to qualify well, but the rider seems to red light when we get to eliminations! Hopefully there are no red lights tomorrow!"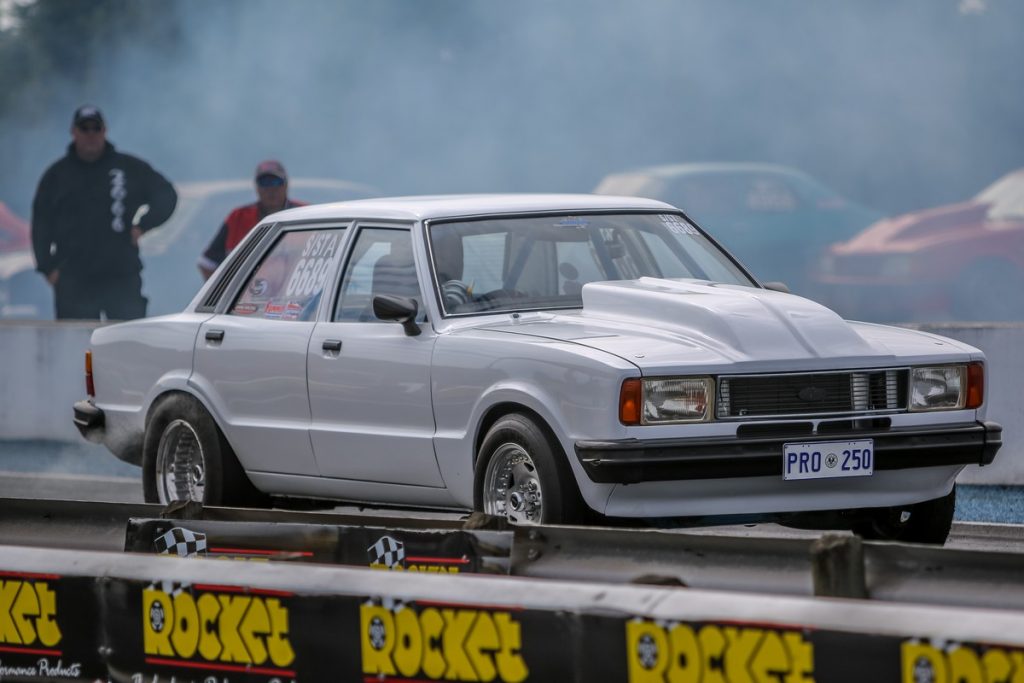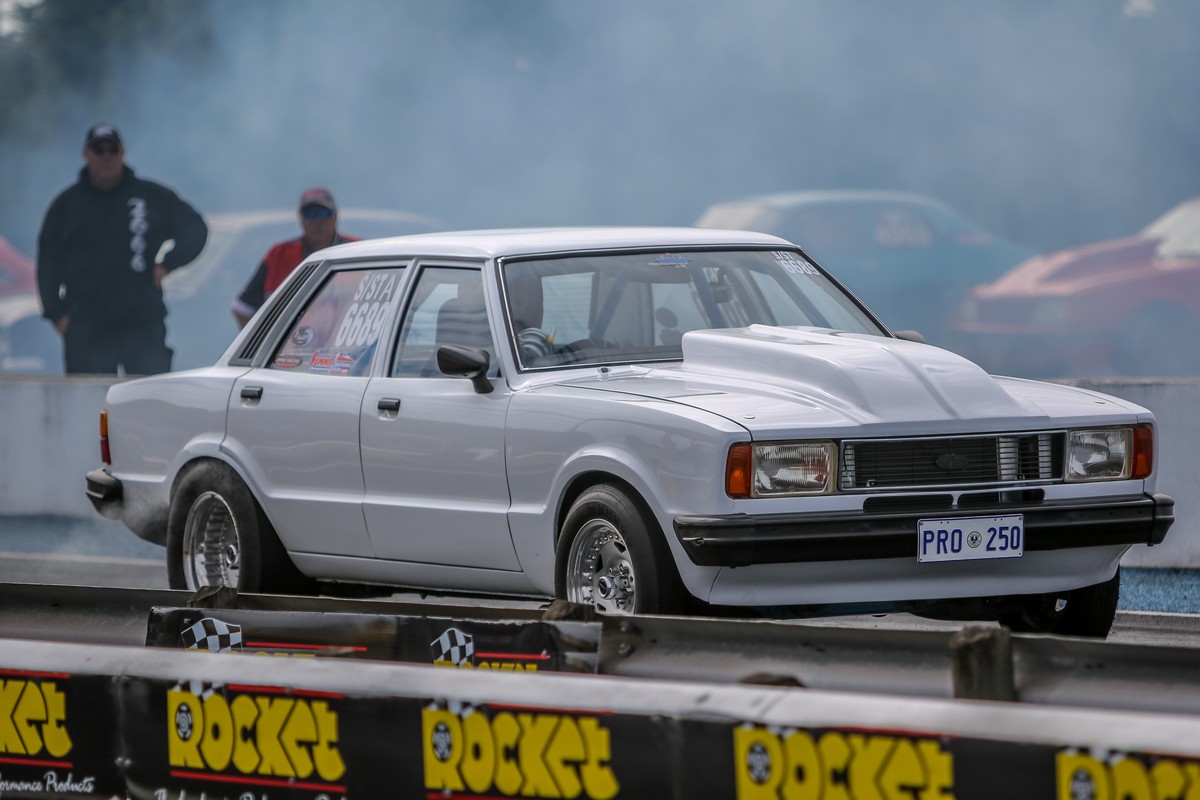 While Hosken has been riding the same bike for 10 years, for Super Street top qualifier Leigh Batchelor it is a case of coming to grips with what is a relatively new ride for the Mount Gambier (SA) resident.
"Touchwood, the weekend has been fairly trouble free so far – this is our first outing in the car with a new motor and before that I only ran it at the one event (with a different motor) in the season before last," said Batchelor.
"The track was a bit loose on the first run but in the last two runs the track was great and the car ran identical times in those qualifiers, so overall it was a great day.
"With this being the first time trying out the upgraded car, it is going good so far and we didn't expect to top qualify. We kind of had expectations of running between six-sixes and six-sevens, maybe around the top ten, but that was it so it was a bit of a surprise to be the top qualifier for sure.
"We have no real expectations for tomorrow, I haven't raced in quite a while so we will just go out there with an open mind and take it as it comes.
"I have to thank my crew and especially my dad, Ivan. It is his car, he basically built it and I just kind of helped him do a few things. He has done most of the prep, built the engine, it is basically all him. Thanks also to South Coast Raceway for putting the event on once again, it is always good here."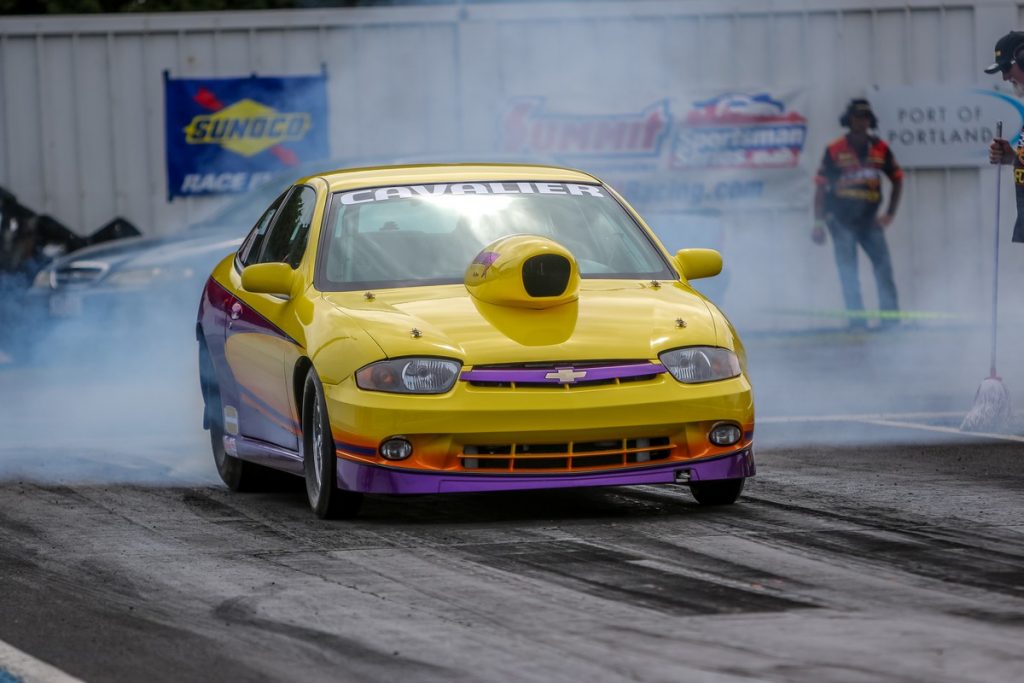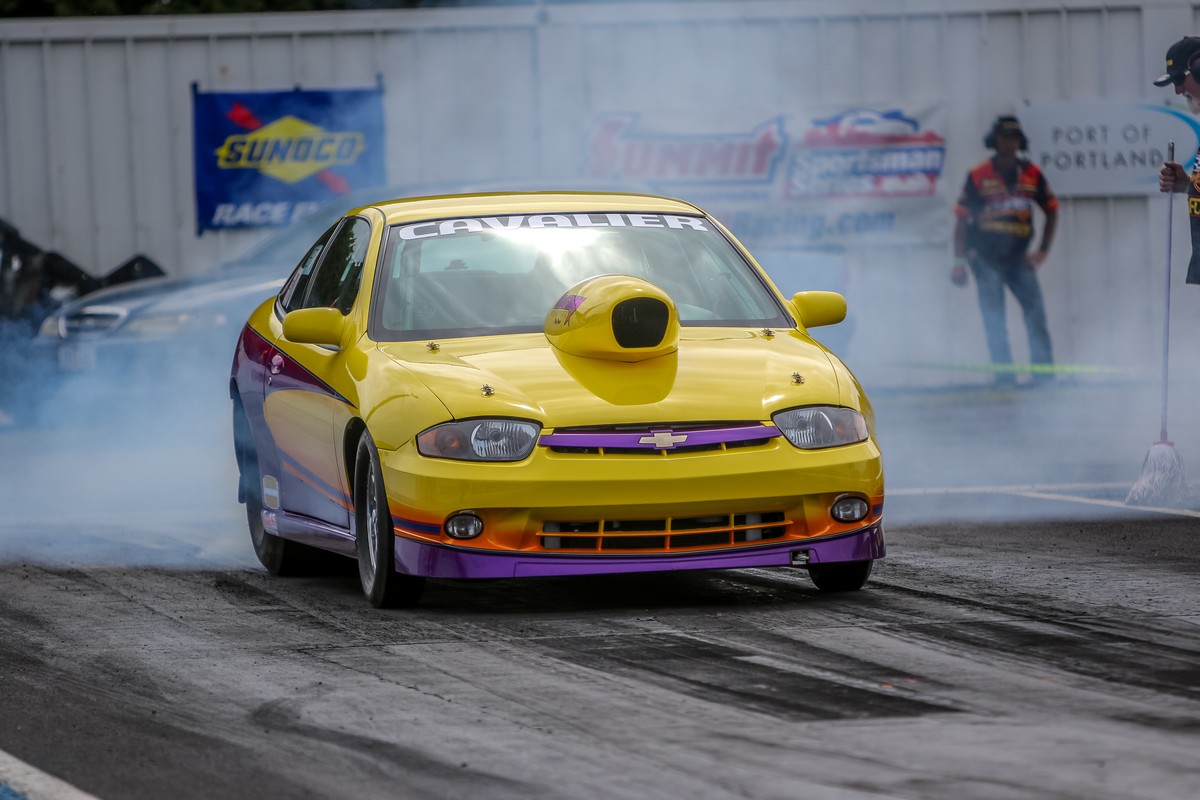 Chris Soldatos is pretty happy to be the Sunoco 260GT Plus Top Qualifier aboard the Chev Cavalier, but isn't getting ahead of himself when it comes to predictions for race day.
"It has been an easy day, there is not a lot of maintenance on this car. I am only still learning to drive it and where everything is! It has been a good day, it is a nice track down here, it is really good," Soldatos said, while thanking his crew, Peter Ridgeway, Arthur from Custom Engines, and Craig Geddes.
"It is pretty good to top qualify, I thought that if I knew how to drive it, we have pretty good power on a pretty good car to run what we are running, so I had in the back of my head that we might do it, and here we are!
"We went pretty well, we never drove it hard, and it all went to plan. Now we will just see what happens tomorrow – I will stage it and see what happens from there, that is all I am going to do. I don't want to count my chickens before they hatch. We won last week, so we just have to see!"
For full results from today's action, please click here.
The second and final day of the South Coast Nationals at Portland's South Coast Raceway will commence from 10.00am local time tomorrow (Sunday 11 November) with finals expected to run from 3.00pm local time.
For more information, visit www.southcoastraceway.com.au or www.andra.com.au
ALL IMAGES CREDIT TO AUTOMOTIVE EVENT IMAGES 
Feature image: Chris Hosken. Gallery below, in order of appearance: Adrian McGrotty, Adam Mundy, Amber Young, Danny Rickard, Darren Saliba, Justin Russell, Rob Camilleri