The fight to be named the Super Stock champion of the 18/19 Summit Racing Equipment Sportsman Series will be hotly contested at the ANDRA Grand Finals event this weekend at the Perth Motorplex (April 6/7).
Alex Panagiotidis currently leads the way on the maximum points (300) ahead of Robert Dekert (285), Jake Chaisty (230) and Steve Norman (210).
South Australia's Panagiotidis is cautious about making any predictions ahead of this weekend's final round of the season.
"We are looking forward to it; the crew and myself are excited and we are just hoping for a good outcome," Panagiotidis said, while thanking Fred from ProTrans, Tom from Tom's Towing, Richard from ANK Torque Converters, Tim from Tim's Diffs and his crew (George, Lexi and Harry) for their support.
"We are very happy with how the season has gone so far. We have had some good successes and hopefully we can carry this momentum into next season – yes, even though this season isn't finished yet we are already looking forward to next season!
"The car has performed quite well all season so we haven't really touched it ahead of this weekend aside from the usual maintenance, we have just left it alone.
"We don't want to say too much ahead of the weekend, but we will be doing the best we can and hopefully we can have a good outcome."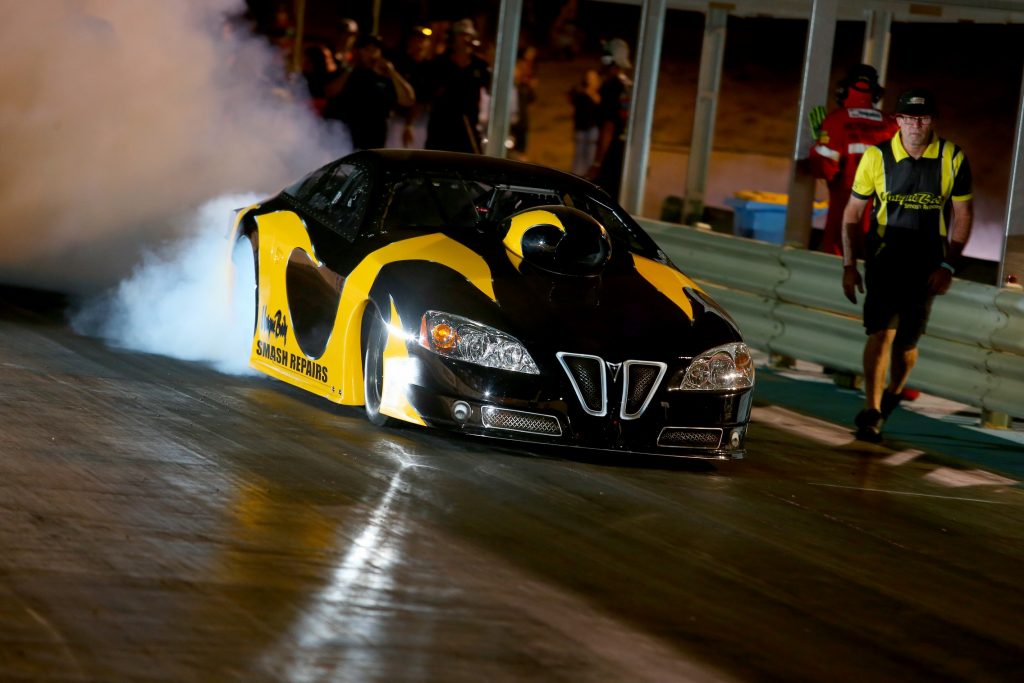 For Dekert, it has been a more intensive lead-up to the big finale this weekend.
"We just had to put a new motor in the car as we blew the other one at the Westernationals in Perth – we didn't even get one qualifier in! So, it has been hectic," Dekert explained.
"The championship isn't weighing on us, what happens, happens. There are a lot of good racers so we will just have to see how things play out.
"With the B/Gas motor now in the car it is a whole new set-up and it is like a new car again. It is not really exciting though as who knows how it is going to go, that is the problem! We will just do the best we can.
"It has been a good season so far, we have had a few ups and downs but it has been good overall. My thanks goes to Unique Body Smash Repairs and to all of my crew who have helped me out throughout the season."
The ANDRA Grand Final will host the final battle for the 18/19 Summit Racing Equipment Sportsman Series at the Perth Motorplex across April 6 and 7. For more information, visit www.andra.com.au or www.motorplex.com.au/andra-sportsman-grand-finals/