The combination of a sticky Adelaide International Raceway and cool air saw a total of eight new records produced at the Summit Racing Equipment Grand Finals. A number of racers were caught out with just how good the track was.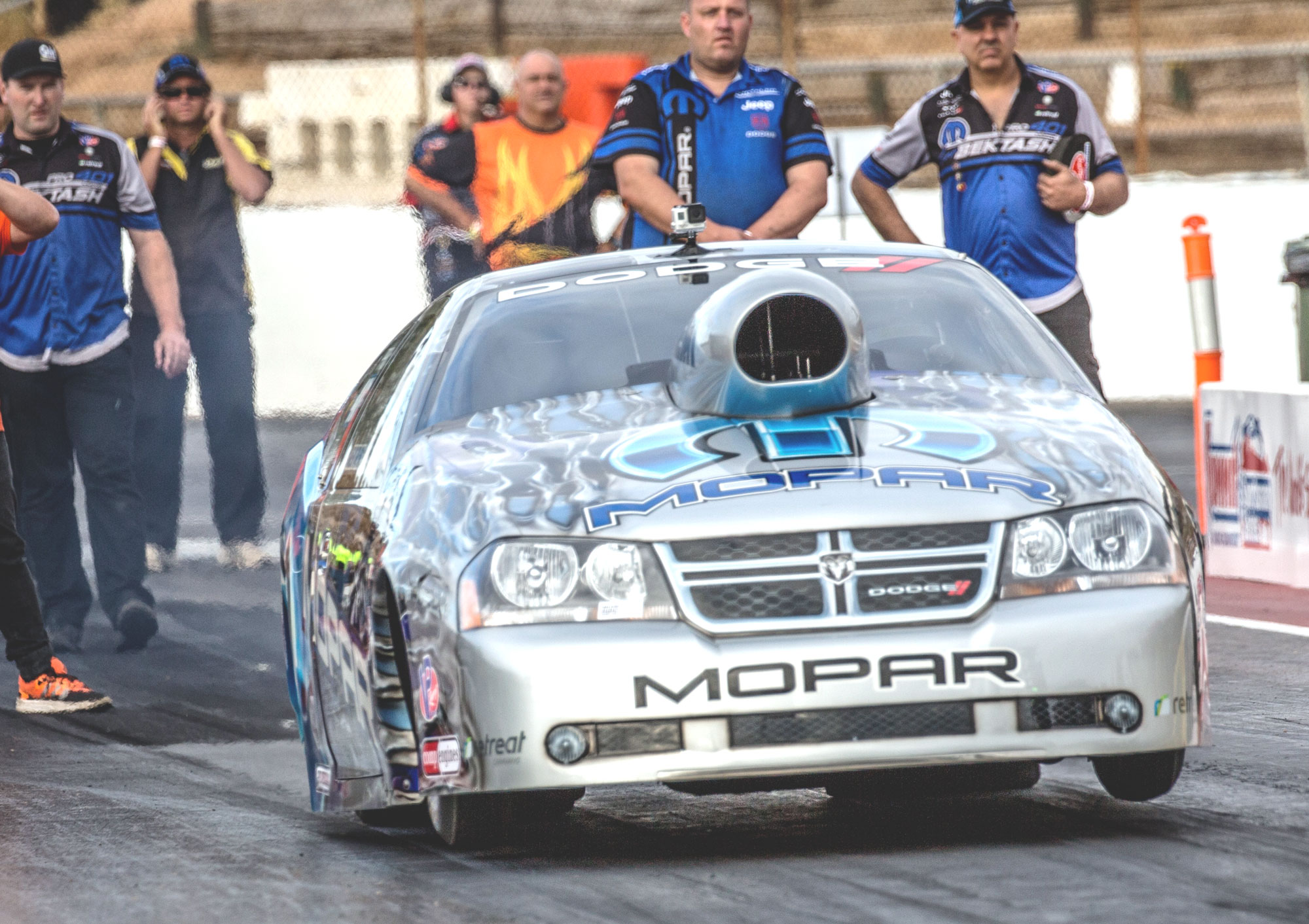 In the ANDRA Drag Racing Series, Lee Bektash was making his final appearance at the ANDRA sanctioned Adelaide International Raceway, and while that was emotional, it was also highlighted by a record-breaking performance from his Mopar Dodge Avenger. At the Australian Nationals, Bektash reset the speed minimum to 177.09 mph. For the Summit Racing Equipment Grand Finals Bektash was looking to give the South Australian fans something to remember. On Friday he belted out a 179.53 over the 1000 feet. The next session saw the Dodge Mopar-backed Avenger record a 5.827 (under the 5.84 minimum) along with a speed of 179.03 mph backup! Then in the second round of eliminations, Bektash recorded a 5.834 backup to take both ends of the ANDRA 1000 ft Pro Stock record.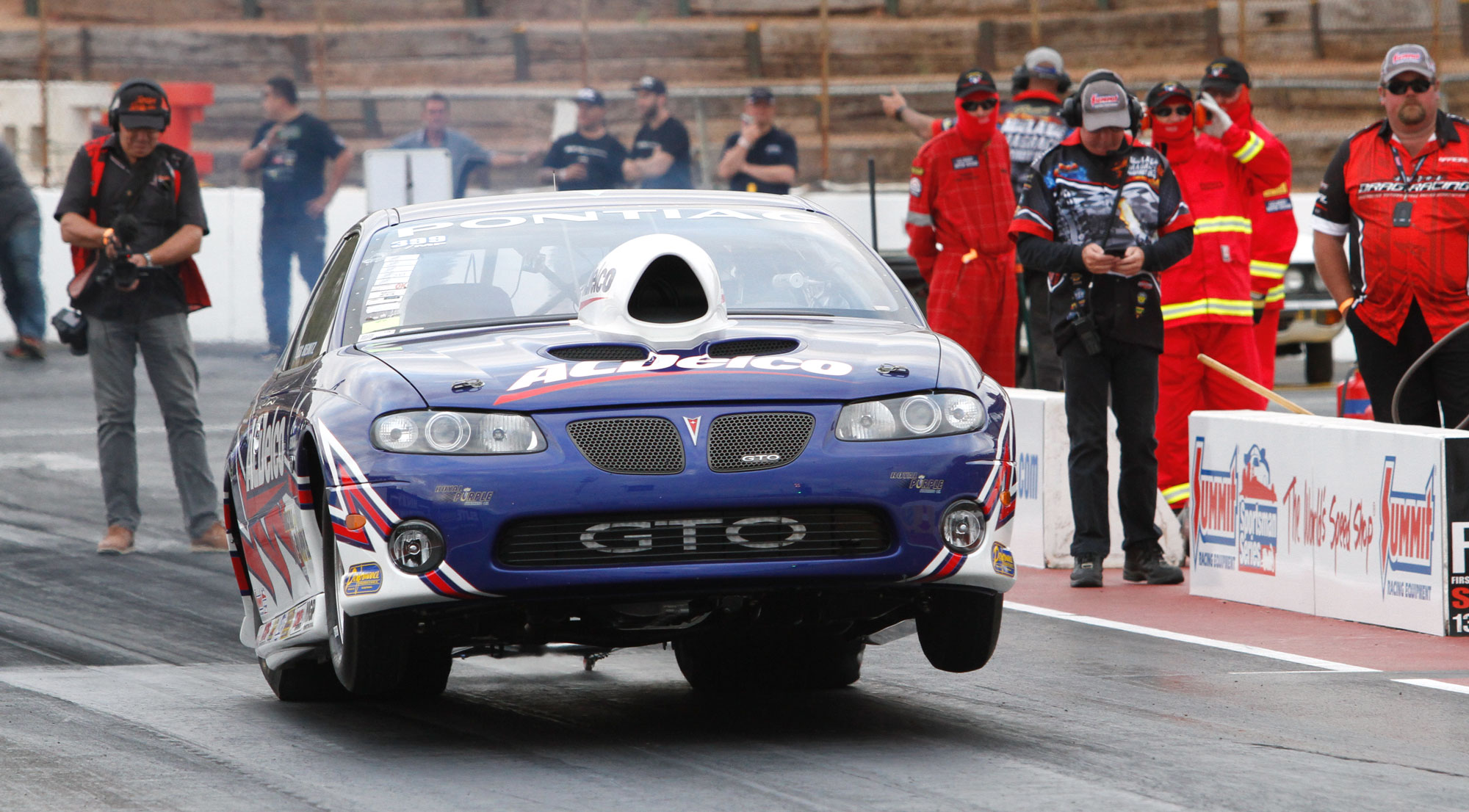 In the Summit Racing Equipment Sportsman Series, five records fell in the Super Comp class. Les Heinz pushed his AC Delco Pontiac to a new B/MP ET of 6.932 in Rd 2 under the previous 7.038 mark and backed up with a 6.974 in the first qualifying session.
Tom Dimitropoulos (main photo) went 7.419 in his wheel standing A/MS Camaro during the second round of Super Comp qualifying. This was backup in Rd 3 of eliminations with a 7.472 ET.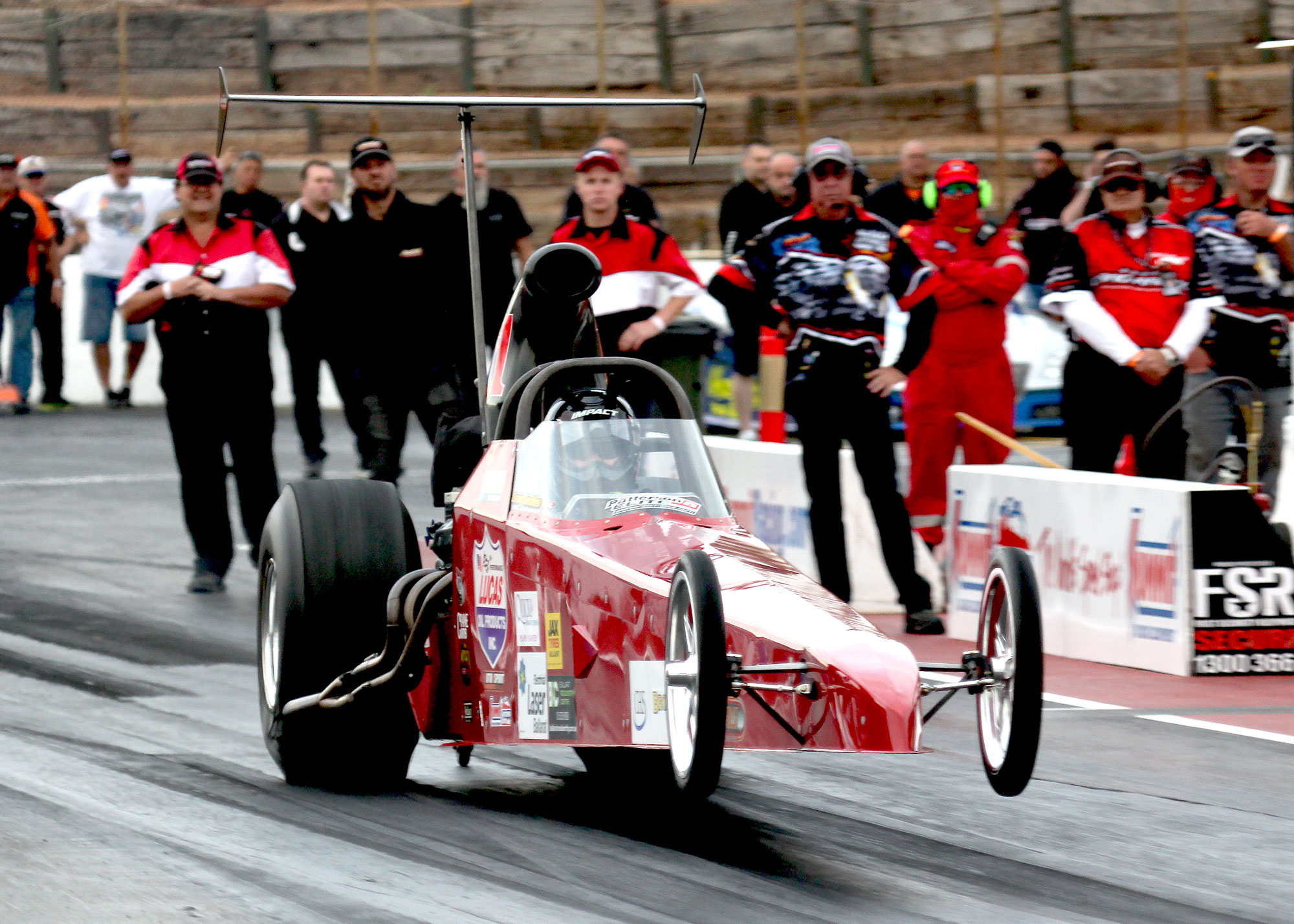 Craig Geddes was on fire in his B/Dragster. In the first round of qualifying, Geddes went 5.821 in a 5.991 record. In round two of eliminations, his Lucas Oils dragster recorded a 5.866 backup!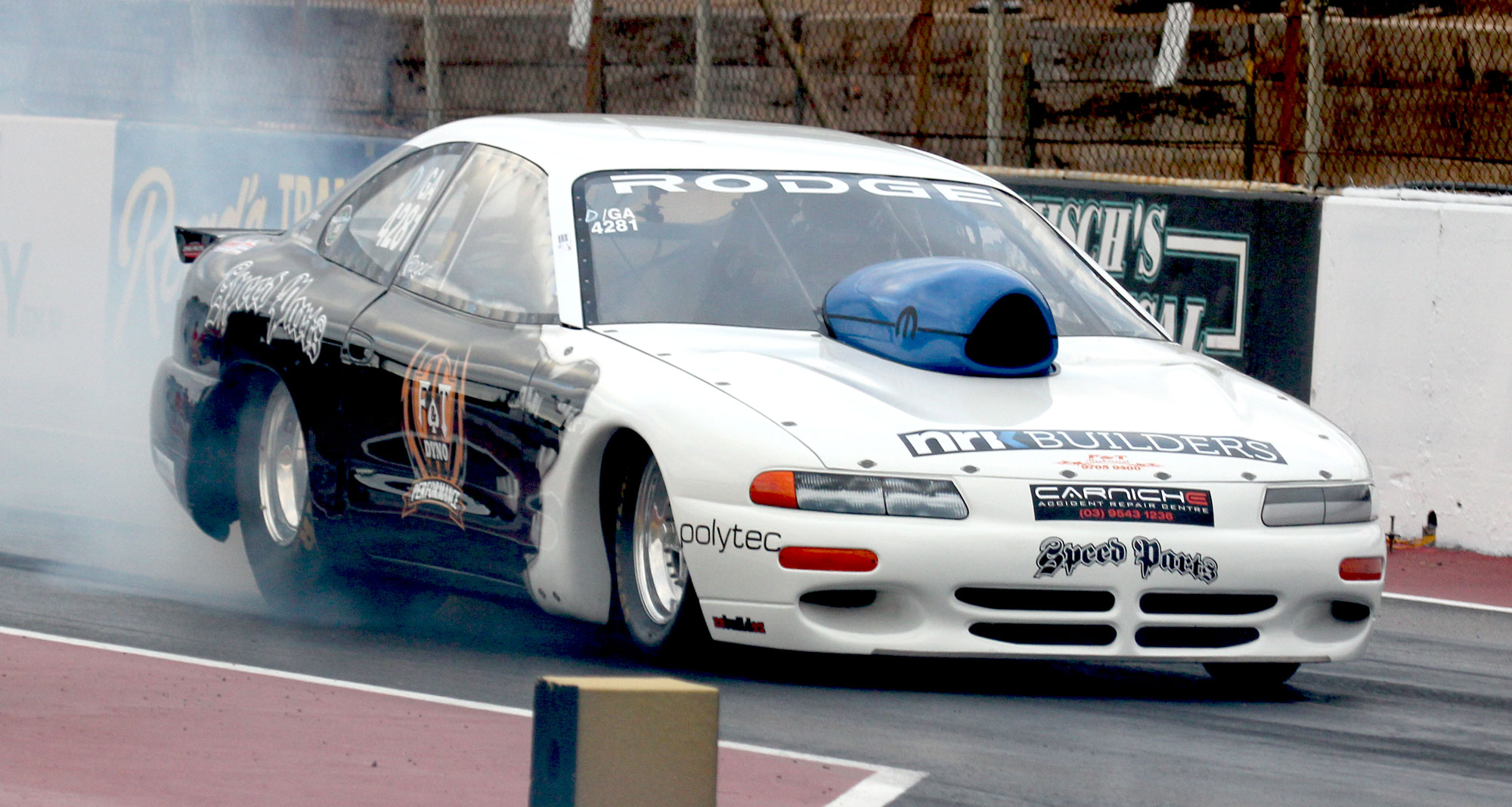 Nick Karantonis captured the D/GA ET record with a 6.937 (under the previous 7.03 ET) and then went even quicker again in Rd 2 with a 6.871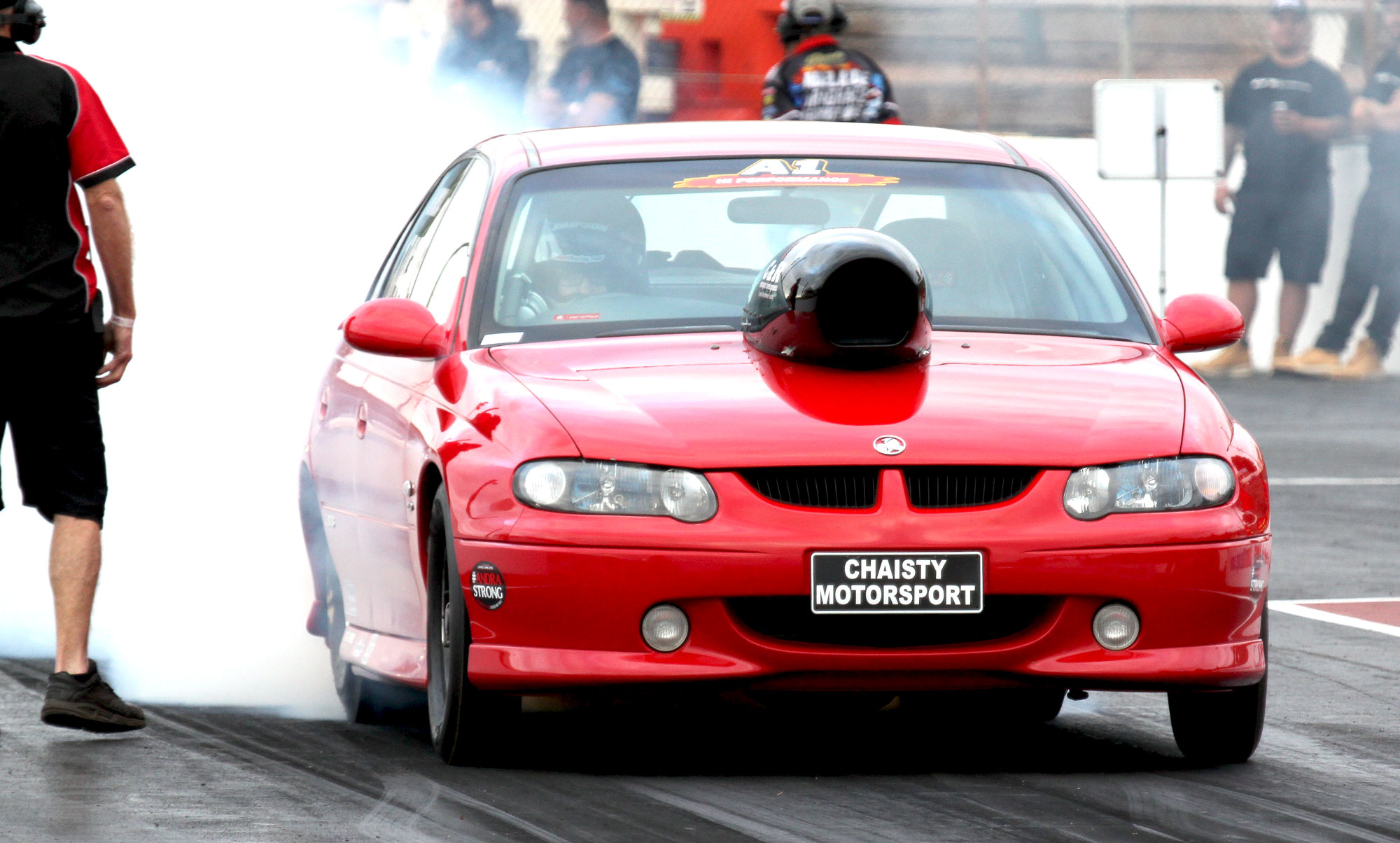 Jamie Chaisty picked up a 10th in performance at Adelaide with a 7.661 ET in Rd 1 under the previous H/MSA record of 7.776. The young West Aussie backed up the record with a 7.662 in Rd 3.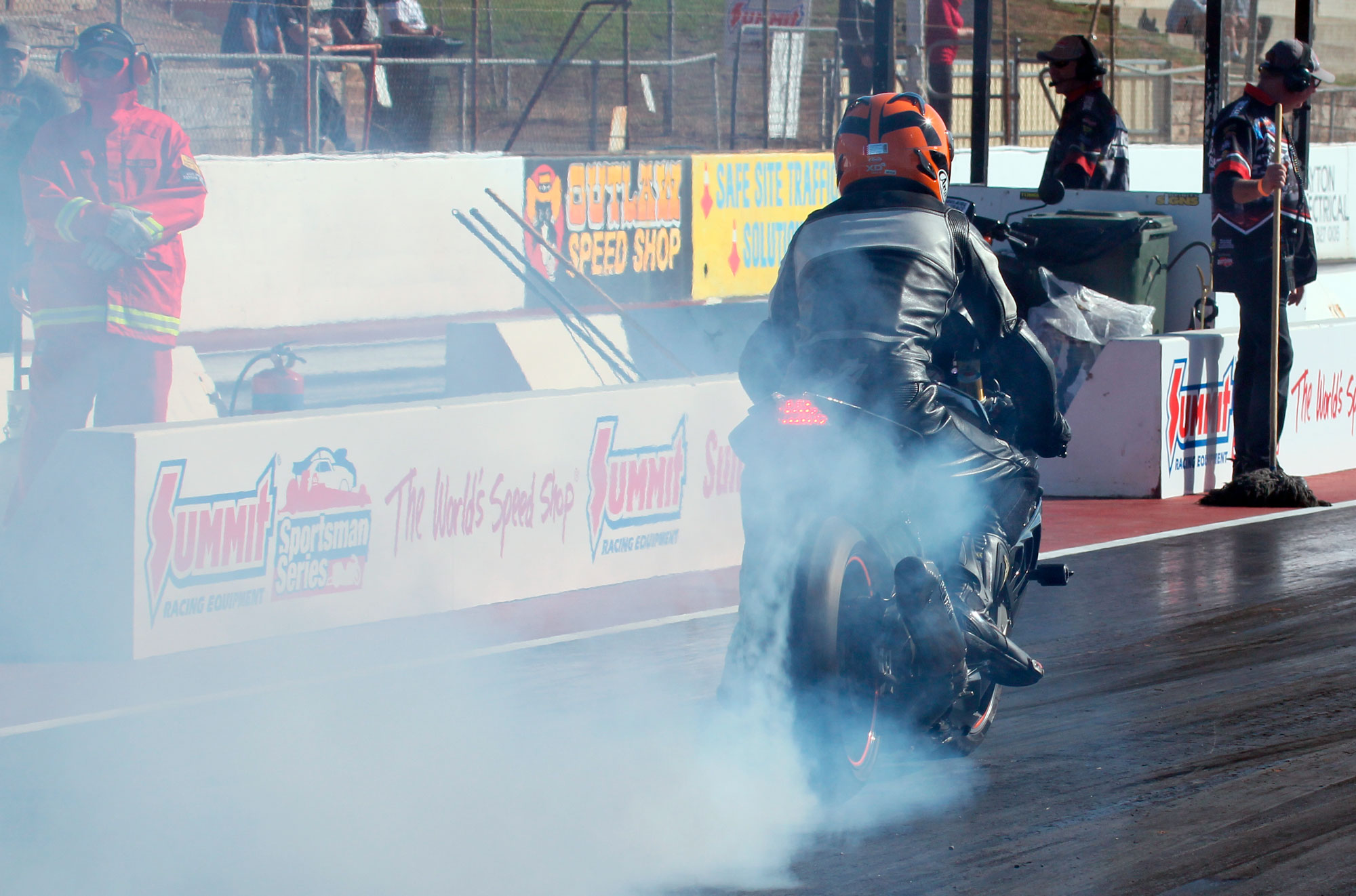 Daniel Natalotto travelled across from WA with his BMW and reset the B/Modified Bike speed record from its previous 157.04 mph to 157.19 and backed up with a 161.34
images by Dave Hope and Bright Designs