If you are involved with drag racing in Australia, it is a safe bet that you have dealt with, or at least heard of, Ray Treasure.
The 63 year old West Australian has been a key fixture in Australian drag racing since the 70s and his trademark passion and absolute commitment to the sport and its people is something of legend.
Like for so many of drag racing's dedicated people, the love for the sport sprung early for the Canning Vale resident.
"I had two older brothers that were into hotting up their FJs and EHs and at a young age I would steal their Hot Rod Magazines; quickly became obsessed with anything to do with drag racing," Treasure reflects.
"The cars, the paint schemes and the personalities were all just awesome to me and I would get into so much trouble for ripping out the centre folds that had drag cars on them to put on my bedroom walls!
"It wasn't long before my brother Darryl and I pestered our older brothers enough to take us to Fairbridge Farm which was an old airstrip near Pinjarra and that was it…I was hooked.
"Then in 1969, Ravenswood International Raceway opened and WA had its first purpose built drag strip. Now definitely nothing else mattered and I would go whenever I could get a lift down there. I can even remember sitting at the table with my older brother and his mates and they were talking about the Big O coming to Perth and I said 'wow Larry Orsmby is coming?!' and they all looked at me and said 'no, Roy Orbison.' I was devastated!" he laughed.
In the mid-seventies Treasure was working at a service station in Victoria Park when a chance encounter set him on a dream career path.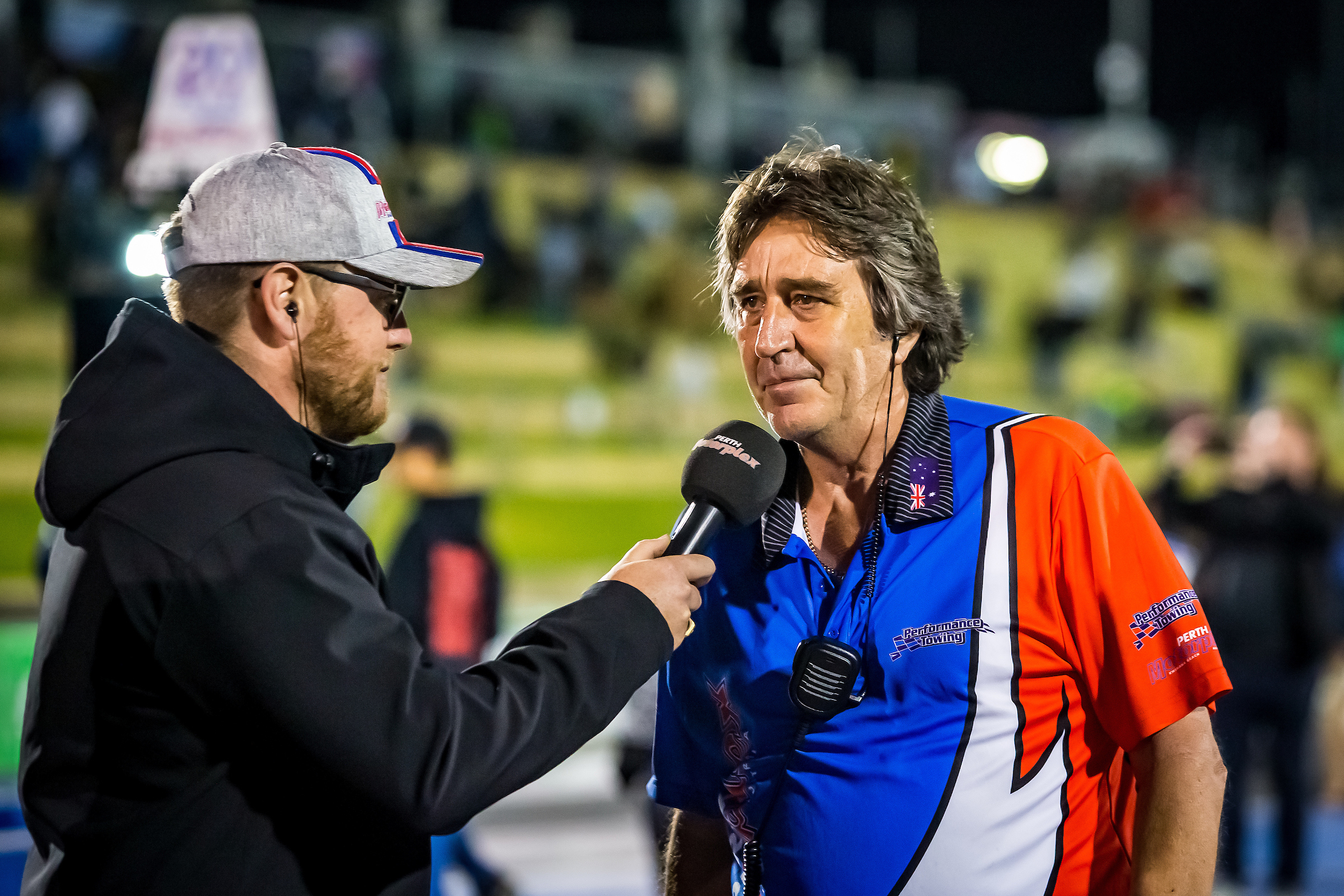 "There was a guy that worked there that had come over from New Zealand and obviously had a passion for fast cars too. We got to talking and the usual 'what are you doing this weekend' came up and of course I said I am going to the drags and you should come and check it out.
"That guy was Kevin Prendergast and it was not long before he was running the show and my first involvement in the sport came working in the Staging Lanes…I was in heaven!
"During this time my brother Darryl and I had got hooked on Altereds and we started building a car in our mum's shed that would become the first Cleveland Express. The late Rosco Collings, may he RIP, was a huge influence on how we went racing and went above and beyond to help a couple of newbies get addicted."
In the early 80s, the next step to Treasure's drag racing journey beckoned when the original owners of Ravenswood decided to retire and Prendergast, the Miocevich Brothers and the Collings Brothers bought the track, with Prendergast becoming the promoter.
"It wasn't long after that I was running the events with Kevin, eventually taking over the Meeting Director role with the highlight being the 1990 Nationals," Treasure explains.
"Soon after I took a short break from running events to crew with my brother Darryl who was racing the Altered we had built. But in 1993 I got a call from the late Gary Miocevich, may he rest in peace, who said he wanted to take up the position of promoter at RIR and wanted me to run the events with him. I was blown away being offered a full time job in drag racing!
"The Ravenswood days were full of adventure as the office was based in Willetton and the track was a hundred kilometres away in Ravenswood, so I would load up the Ute with everything I thought I would possibly need and head down to the track Friday night to set up before heading to the Ravenswood Hotel for few hours' sleep before returning to the track early Saturday morning to open up, run the event and then pack it all up again!
"A few years later in 1997 I moved into an ANDRA Stewards position to assist my good friend, the late George Bailey who is greatly missed. He was the WA Division Director at the time. This soon evolved into a Chief National Classifier position that took me to tracks all over the country for the next few years."
After a number of years traversing the country for all kinds of drag racing events, in 2004 a key change in personnel for the Perth Motorplex brought Treasure back to his home track.
"I was standing on the mound watching at the Perth Motorplex when the announcement came over the PA that (then drag racing manager for the Motorplex) Peter Pike was moving to Sydney. About five minutes later my phone started ringing with people telling me to apply for the job!" he said.
"It was great to back working with Kevin and Gary at the fabulous Motorplex facility up until 2010 when I decided I needed a break to recharge my batteries.
"Well, that only lasted a month and then I got a call from (top fuel identity and drag racing legend) Jim Read to come and help out at Sydney Dragway for 'a little while.'"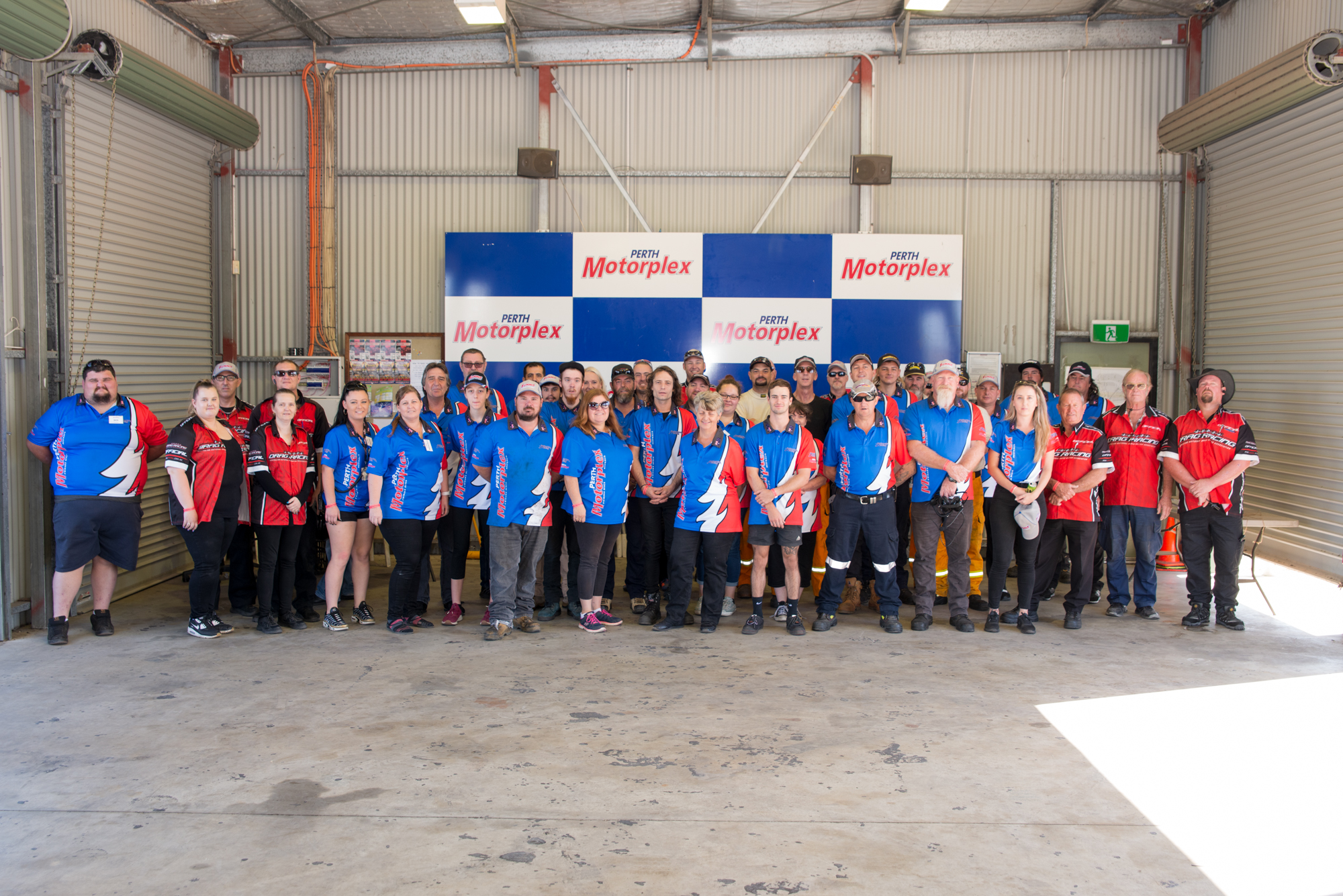 What was supposed to be a short-term project turned into a five-year tenure for Treasure at the New South Wales facility, which was then followed up with a return to working in more regional locations with the popular Slamfest Series.
"Those five years were the most challenging for me as Sydney had a lot of issues including racer/management problems that were affecting the events there; but after some initial push back from the racers they soon started to see improvements and before long we had restored confidence back for the racers and the fields began to increase again," Ray remembers.
"The level of support I received personally from the Sydney officials and racers during that time was outstanding and it allowed us to bring the feeling back into the track that got us all started in the sport in the first place. Unfortunately, some later management changes made it almost impossible to do my job the way I needed to and I resigned.
"During all of this, Doorslammer racer Peter Kapiris had been creating a plan to take Top Doorslammers to the regional tracks and asked if I could help with what was known as the Slamfest Series.
"These races were so enjoyable to do and the response from the fans reminded me of the old days when east coast racers came to Ravenswood – they were truly good times indeed and I forged friendships with many tracks that I would later come to assist with other events."
Those relationships definitely came in handy when Treasure took on a part-time role with ANDRA to assist the regional tracks with setting up and running Summit Racing Equipment Sportsman Series events.
"I am very happy to see that legacy still living on," Treasure said.
"During that time I also started running events at Darwin's Hidden Valley Drag Strip during the Winter months. It was while I was in Darwin in 2017 that I got a call from David Etherton, the CEO of VenuesWest, asking if I could come in for a chat.
"I had no idea that then-drag racing manager Rod Britton had resigned from the Motorplex until I walked into that meeting with David and now today here I am – back at the place my mentor Gary Miocevich had created after having gone full circle so to speak. I was and still am amazed by the amount of support I got from the racers here in Perth after being away for five or so years!"
It is impossible to have any career as long and varied as Treasure's without a number of highs and lows, and this is certainly true for Ray who has been on the ground during some of our sport's most exciting and tragic moments respectively.
"I have had many highs in the sport over the years. The 2013 Nitro Champs at Sydney was probably one that sticks in my mind as we had nearly 400 entries with 79 Group One racers and 26 National and 39 Track Records set. Even with a few 'major' incidents that event ran like clockwork over the three days thanks to the enormous effort put in by the Sydney track crew and of course the racers!" he reflects.
"There have also been plenty of lows. A couple of years ago we lost two of our drag racing family and that rings your bell pretty hard. I would not have been able to get through those absolute lows in my life without the unconditional support I have received from all over the country and for that I thank my lucky stars every day.
"This sport can certainly consume you, however over the years I have met and friended many, many people that have become close friends and for this I owe the sport so very much."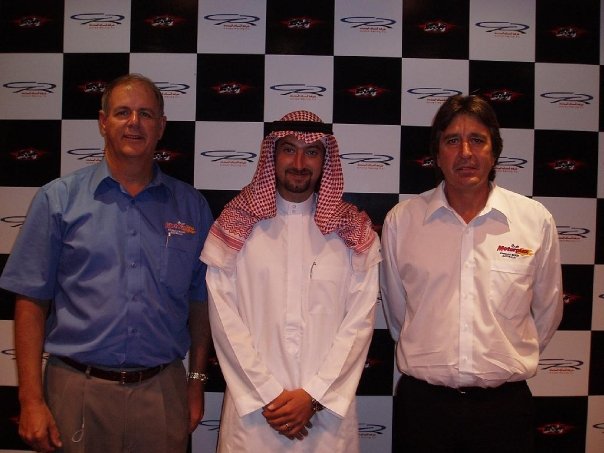 It is not just here in Australia that Treasure has applied his skills either.
"As with any sport, you are competitive whether you are racing on the track or involved in the track management – we all compete to be the best and so you have to look at your peers and learn from them," Treasure explains.
"So, in the 90s I decided to do the Western Swing in the States (Denver, Sonoma and Seattle) with the NHRA to learn more about track preparation, track maintenance and whatever else I could suck out of them! This only came about through lifelong friendships, in particular with Americans Chuck Haynes and Jim Campos who kindly opened up their homes so I could pursue my dream.
"Then of course there was the time I received an email from a Prince in Saudi Arabia saying they wanted help to set up a drag strip in Jeddah!
"After getting over the 'I wonder who is scamming me' thing, I found out this was a legit request and the next thing I knew I was heading to Saudi Arabia with Gary to set up drag racing there! Eight months later we were holding properly organised drag racing events in Saudi Arabia and we even ran a Jet Dragster show there…you can imagine what was involved in importing American Jet Cars into Saudi, racing them and getting them out again!" he laughed.
While Treasure has forged a career working with race tracks and events all over the country, his brother and other family members have continued to show their love for the sport on the black stuff.
"My brother Darryl has been racing since 1979 and now we also have his son Sam and my nephew Kym's son Cory all racing Altereds (of course)," he said.
"Darryl recently returned to the driver's seat and I must say I have never seen him happier! Even though I am not with them on the ground it does my heart good to see my immediate family enjoying the sport that has become my life."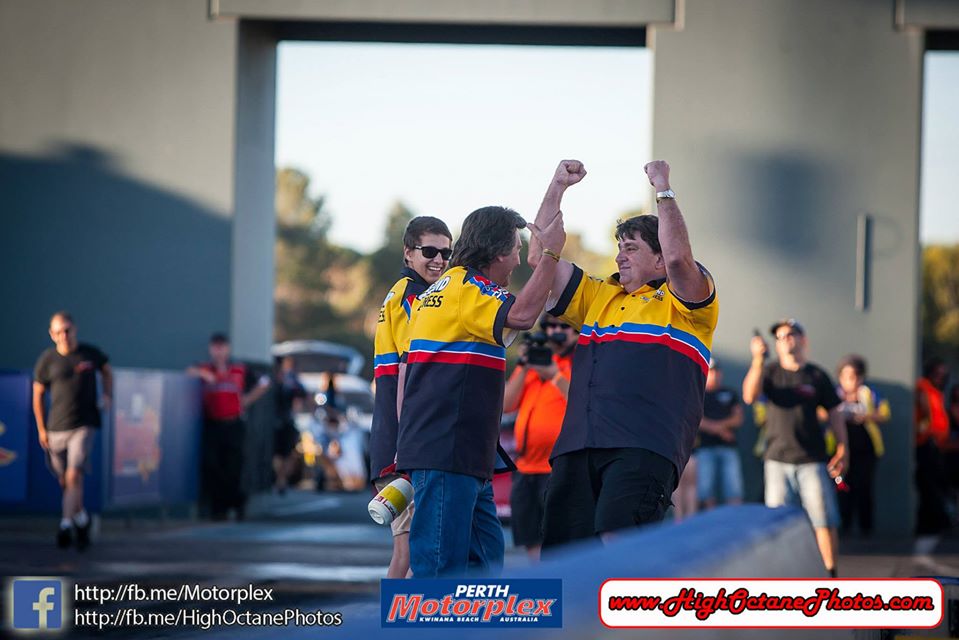 After such a long and illustrious – and often high pressure – career, Treasure is showing no signs of stepping away.
"I often get asked 'why do you do this with all the pressure and responsibility involved?' The answer is simple: seeing the enjoyment on the faces of the racers and crews and the feeling you get when the last pass goes down and you know it was a great show is simply priceless…you just cannot buy that feeling," he said.
"There are a number of people who have been a big influence to me over the years. Gary Miocevich, Kevin Prendergast, Big George Bailey, Jim Read, Graeme Cowin, Santo Rapisarda, Frank Mamone, Peter Pisalidis, Brett Stevens from ANDRA and my brother and best friend Darryl have all helped me through my drag racing journey over the years.
"The management and volunteers from the Perth Motorplex, Calder Park Raceway, Adelaide International Raceway, Mildura Sunset Strip, Portland's South Coast Raceway, the Hidden Valley Drag Strip, Sydney Dragway, Alice Springs Inland Dragway, Benaraby Raceway and Warwick Dragway have all also played a big part in where I am today.
"There is no question this sport has given me the highest of highs and the lowest of lows but in the end we are all such a close knit family, no matter how far we live from each other. To know you have the support of so many people all over the country is the greatest feeling in the world and for that I am eternally grateful!"
For more on the Perth Motorplex, visit www.motorplex.com.au  For more on ANDRA, visit www.andra.com.au