Bragging rights around the family dining room table will be on the line when Rapisarda Autosport International tuner duo, Santino and Santo Rapisarda Jnr., match race each other at the ANDRA Championship Grand Final at Adelaide International Raceway on March 31 and April 1.
Santino Rapisarda will be in charge of the Wayne Newby car and will face off against the Santo Rapisarda Jr. /Damien Harris combo (pictured).
"It is disappointing that no other Top Fuel teams decided to join us in Adelaide," said team owner Santo Rapisarda. "Peter Pisalidis, who promotes drag racing at Adelaide International Raceway, rang and asked if we would be prepared to come over and race at the final round of the ANDRA season. I talked to Santo and Santino and said yes.
My boys enjoy racing against each other. Whoever is in front at the end of the meeting is not important. What is important is how the team performs."
The last time the team raced against each other was at the Calder Park Nationals in late January when Newby took the honours.
"Match racing is fun. There is less stress involved. One bonus is the meeting will give both teams the opportunity to try out some new ideas, experiment with set-up and test some new parts."
"I remember when we raced at Adelaide last year. A massive crowd turned up and they really enjoyed seeing Top Fuel race. At the front of our mind we want to get both cars to go down the track and put on an entertaining show for the crowd," said Rapisarda Snr.
Rapisarda Autosport International/John Doug Media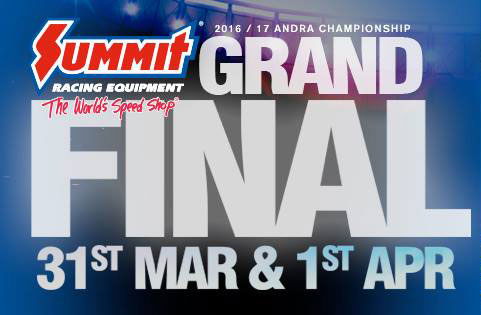 Event General Information:
Credentials Friday 10am-8pm, Sat 8am-1pm
Spectator Gates Open Friday 3pm, Saturday 9am
Qualifying commences at 3pm Friday to late.
Saturday Official Eliminations Start approx. 1:00pm
Finals to be run approx. Sat 8:30pm
Adult tickets – $30 Fri, $35 Sat
Concession – $20
Kids under 14 free.