Following the completion of day one of the Twilight Nationals at Mildura's Sunset Strip, ten racers are in the box seat to clinch the Top Qualifying honours tomorrow afternoon ahead of the evening's racing, while plenty others are poised to challenge.
The Twilight Nationals represents round seven of the 18/19 Summit Racing Equipment Sportsman Series. With the fourth and final qualifying session still yet to be run, currently leading the way in qualifying for their respective brackets are Adrian McGrotty (Super Gas), Baillie Ponton (Summit Racing Equipment Junior Dragster), Nat McKay (Modified Bike), Robyn Phillis (Super Street), Rob Camilleri (Super Sedan), Simon Barlow (Modified), Wayne Talbot (Supercharged Outlaws), Darren Saliba (Top Sportsman) and Danny Rickard (Competition Bike) while Terry Waterman currently leads the race to be the Sunoco 260GT Plus Top Qualifier in the SuperComp bracket.
Whoever finishes Saturday afternoon's final qualifier with their name on top of the time sheets will claim a Top Qualifiers Medallion thanks to TileCo-TheShowerPeople and KC Tools at tomorrow's presentations along with a Summit Racing Equipment pack.
This weekend's event is particularly special for the racers of the Summit Racing Equipment Junior Dragster bracket, as it represents their 18/19 Summit Racing Equipment Sportsman Series Grand Final.
The first day of the Junior Dragster Grand Final proceedings has been successful to say the least for current fastest qualifier Baillie Ponton (pictured above, image by Outlaw Images), with the 15 year old very pleased to have run right on her dial-in today with a 8.00000 second ET on a 8.0 index.
"We were following our normal racing routine today but then we decided to give it a crack with all of the weight out of it – we went out for our first qualifier and I had a fairly weird light, but then when mum and dad picked me up they had their hands out the window calling that I ran triple zeros (over/under of index)," current Top Qualifier Baillie Ponton explained.
"I didn't know what to feel, but then when we got back to get the time cards we discovered it was actually five zeros in a row (8.00000ET on a 8.0 dial-in) – it is a really odd feeling, but a good one!
"I am really looking forward to tomorrow. Being the Grand Final adds some pressure and I have never been a Top Qualifier before so I am a bit nervous going to the final qualifying run, but it is a good feeling and hopefully we can keep the zeros coming and can make it all work.
"I have to say a massive thanks to my mum and dad, they are just unbelievably helpful; and also I have to thank everyone else who has put in that extra bit of effort to help us or who have sent congratulations – I have gotten so many handshakes and messages for today's run, it has been really lovely."
In the Super Street bracket, Robyn Phillis is looking forward to some competitive racing tomorrow.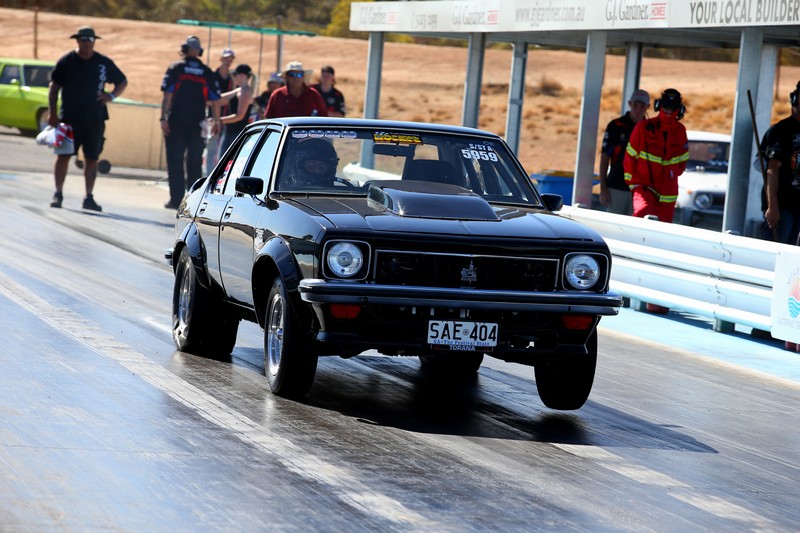 "It has been a good day, the car is performing very well and has been running straight down the track. It is quite warm out there, but the track has been good for me and I have thoroughly enjoyed my day," Phillis said.
"I am looking forward to tomorrow, we are expecting some good racing from some very tough competitors with good reaction times!"
In the Super Gas bracket, it is Adrian McGrotty who is currently occupying the top of the ladder.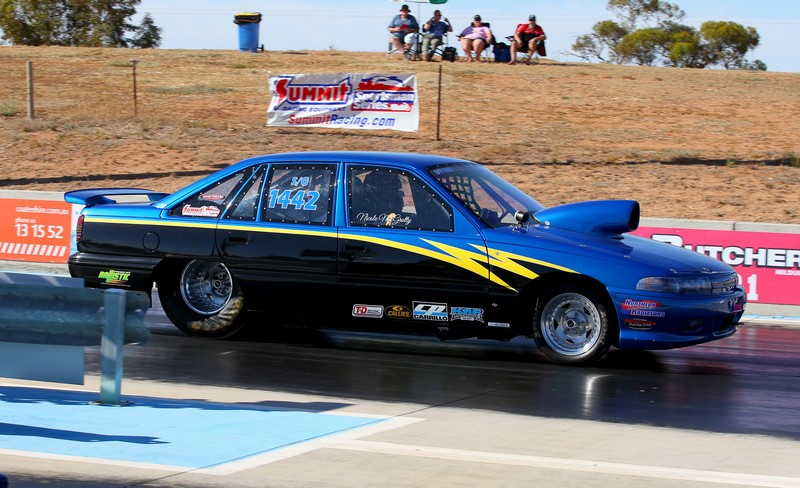 "We have done the hard yards to get here this weekend with a borrowed engine in the car, it has been a real slog, but we are sitting in a good position in the championship points so we had to keep tyring and make sure we got here," McGrotty said.
"So far everything is running fine and we will just see how things pan out tomorrow. In the meantime I have to send my thanks to Paul Turner, it is his engine in our car!" he grinned.
For results sheets from today's action at the Sunset Strip, please go to https://www.andra.com.au/series/results/
The second and final day of the Twilight Nationals will be held at the Sunraysia Drag Racing Association's Sunset Strip in Mildura (Victoria) tomorrow (Saturday 16 February) from 2.00pm local time. For event information, go to www.sunsetstrip.org.au
FEATURE IMAGE AT TOP: BAILLIE PONTON, IMAGE BY OUTLAW IMAGES