Following a fantastic day one of qualifying for more than 150 racers in Mildura, the stage is now set for a full day of racing tomorrow (22 September) at the 2019 Sunset Strip Nationals.
The event marks round three of the 2019/2020 Summit Racing Equipment Sportsman Series and is being hosted by the Sunraysia Drag Racing Association this weekend.
After three rounds of qualifying today, the following racers head up their respective brackets ahead of eliminations racing tomorrow: Charlie Saraceno (Super Gas), Ryan Russell (Summit Racing Equipment Junior Dragster), Rob Cassar (Modified Bike), Robyn Phillis (Super Street), Robert Camilleri (Super Sedan), Adam Mundy (Modified), Christine Steffens (Supercharged Outlaws), Sam Cardinale (Top Sportsman) and Craig Geddes (Super Comp).
In recognition of their Top Qualifying efforts, each of these racers will tomorrow be presented with a Top Qualifiers Medallion thanks to DecoGlaze Glass Splashbacks Victoria while Geddes will additionally receive the title of Sunoco Evo 10 Race Fuels Top Qualifier for his efforts in SuperComp.
Sunoco Evo 10 Race Fuels Top Qualifier Geddes is debuting a new combination in his championship winning entry this weekend and has found success early.
"We have a new combo in the car with the 335 engine, this is our first event with that and it went really well straight out of the blocks. Both runs we did today were within three one-thousandths of a second so we decided not to do the last run to save on maintenance as it was all going really well," Geddes explained.
"Our other team partner Matt Forbes qualified third in our Cavalier as well so we are really proud of that as a two-car team. Tomorrow we will be doing our best to go some rounds but so far everything is going really well."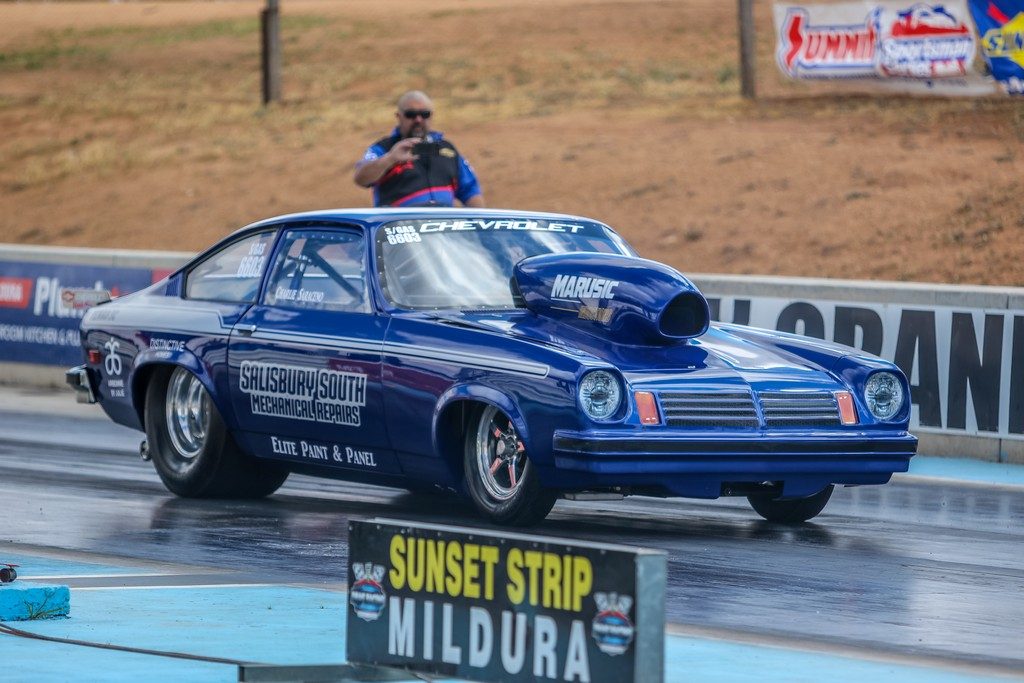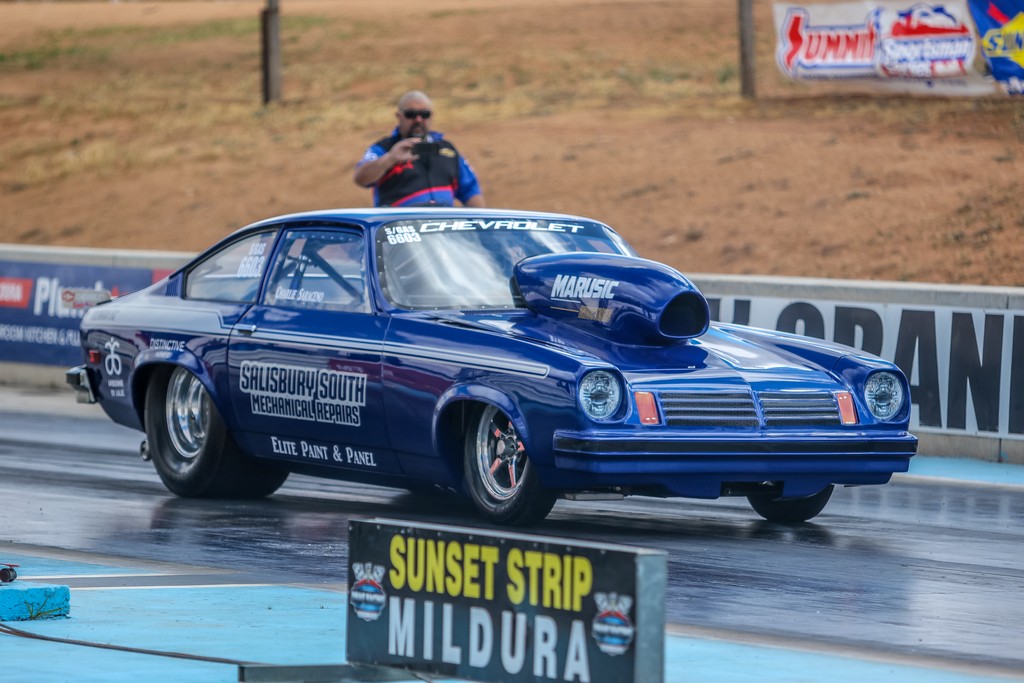 In Super Gas, Saraceno turned around a difficult start to qualifying to put himself on top of the time sheets by the day's end.
"I don't even know how that happened after my disastrous first two qualifiers today," he laughed.
"With the new unleaded fuel the car was misbehaving badly the first two qualifiers, so we adjusted the tune-up and it ran third fastest in the second qualifier and then in the third we ran the '6.30' – it was a real pleasant surprise, I got to the end of the track and felt 'yeah I suppose it went well' and my crew chief said to me 'you won't believe what you ran!'
"It was a big surprise as I just wasn't expecting it after the morning and I thought we were in for a real challenge this weekend, but I am now feeling much better about tomorrow and have much more confidence in the car now – we will just have to see what happens in round one!"
The second and final day of the Sunset Strip Nationals at Mildura's Sunset Strip will kick off from 9.30am local tomorrow (Sunday 22 September). For more information, visit www.sunsetstrip.org.au or www.andra.com.au